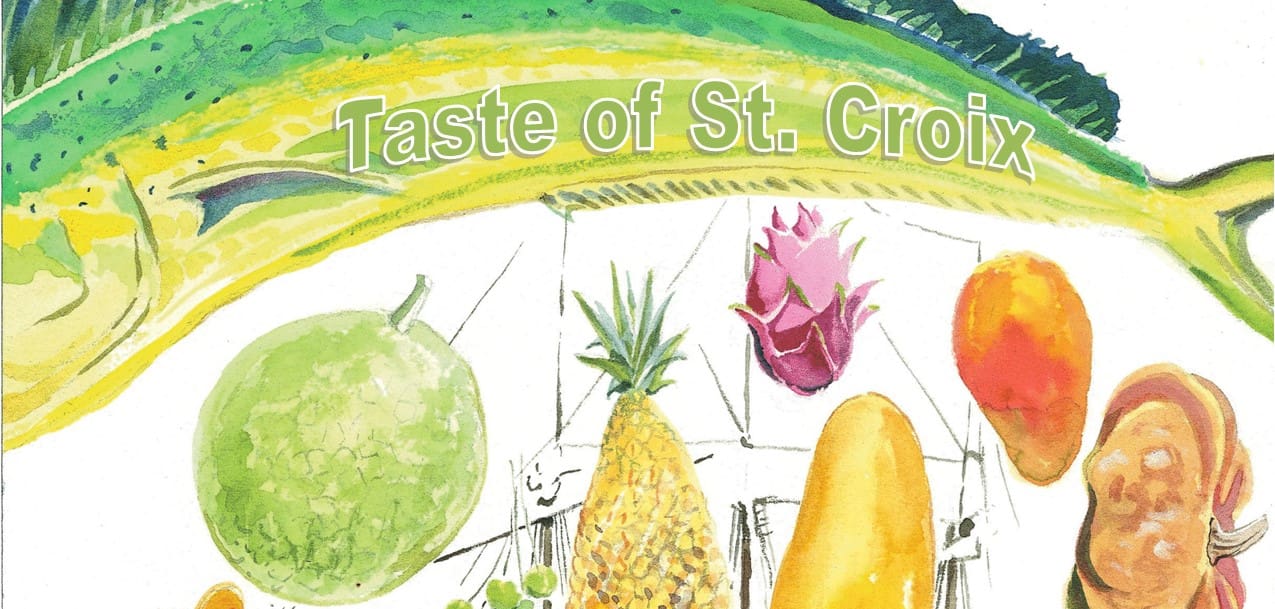 Demand for the Virgin Islands' tourism product is outpacing supply, hospitality industry insiders said Friday.
How bad is the restaurant worker shortage in the territory? Organizers had to bump the 23rd annual Taste of St. Croix back to June 15. Participants didn't have the staff.
VIP tickets were already sold out and regular tickets were selling faster than the pre-COVID rate but participating restaurants couldn't staff up. Festival organizer Collin Hodge said demand was so high he wanted to add more restaurants to the event — if they can find employees.
Hodge, like many in the hospitality industry, acknowledged this week that hotel and restaurant staff were in short supply across the United States. Unlike mainland counterparts, where staffing issues were often blamed on pandemic-related issues, the Virgin Islands had three or more setbacks to surmount.
"What magnified during the pandemic was the shortage of housing we suffered because of the hurricanes prior," Hodge said. "We saw, because of the hurricanes and then the pandemic, the prices of rentals went skyrocketing."
Many seasonal and year-round hospitality workers were priced out of the market.
To make matters worse, federal disaster relief personnel on island after the 2017 storms arrived with wallets fat for housing, said a St. Croix restaurant owner who asked not to be named in this article. He said not only did the mainland crews need housing, they had more to spend than the average sous chef or bartender. This exacerbated the housing shortage even more as families renting out their downstairs apartments traded out-of-work cousins for out-of-town federal employees. And with so many hotels offline, short-term private rentals blossomed.
"Everyone's homeless then they bring in a huge staff to help everybody. And FEMA can stay for years," the restauranteur said. "A kid that can wait tables just can't afford to pay the rents."
At Amalia Cafe on St. Thomas, co-owner Helga Maynard said kitchen staff, dishwashers, waitstaff, and other positions are hard to fill. It was particularly bad in 2022.
"We're OK at the moment," Maynard said. "Before the hurricanes and COVID, people came down to party in the summer with summer jobs. That went away."
The U.S. Census Bureau puts the median U.S. Virgin Islands annual income at roughly $40,000. Many realtors advise not dedicating more than 30 percent of income to housing. That's not the same in all regions. New York City residents often spend more than 68 percent of their earnings on housing, according to the New York Times. In Miami, it's more than 41 percent. For the sake of argument, however, a Virgin Islander wanting to spend 30 percent of their $40,000 salary on housing would have just $12,000 a year for rent.
Apartments at $1,000 a month on St. Croix are hard to come by. They're very, very rare on St. Thomas. On St. John? Scarce as hen's teeth.
But even with affordable housing, shoe-string Virgin Islands living can be difficult. Public transportation is limited and despite our limited geographic range, jobs and housing are not typically a short walk apart. A remote resort offering staff quarters might think it's cracked the code but could find its employees grumbling about feeling trapped in their gilded cage.
Another restaurant worker who asked not to be identified in this article said with the leverage in their favor, some staff don't bother to come in on time or come in at all some days. This leads to over-scheduling and stress-inducing emergency scheduling, she said.
In January, Gov. Albert Bryan Jr. estimated the territory needed 5,000 workers — of all kinds — to meet the coming demand. He said finding housing for Virgin Islanders included rehabilitating derelict properties and building high-density housing in out-of-the-way areas so as to not spoil the tourism appeal with high rises.
The governor speculated at least some of the needed labor would come from southern Caribbean islands, potentially without proper documentation and U.S. work visas.