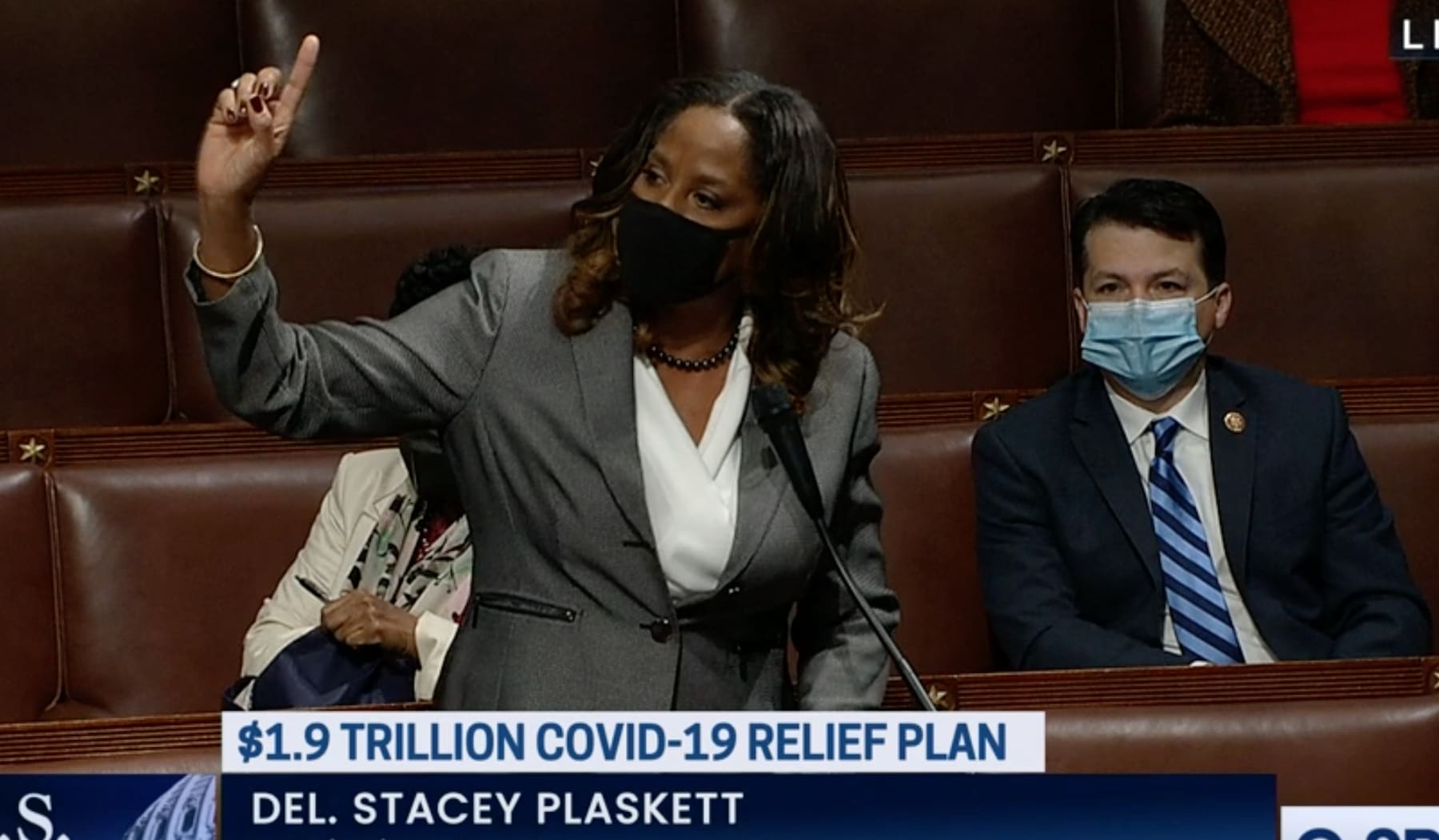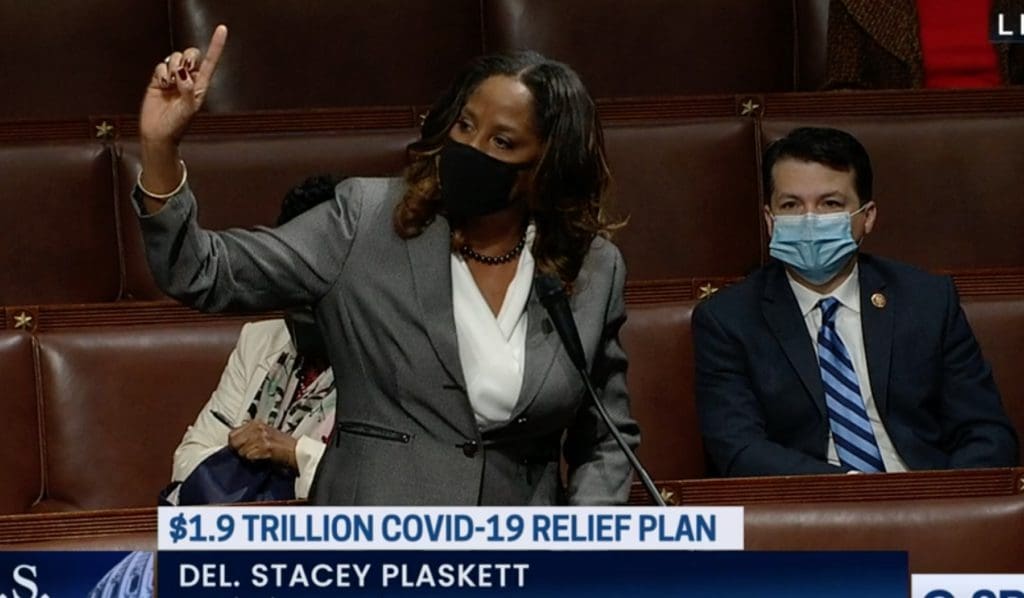 V.I. Delegate to Congress Stacey Plaskett was in the news on multiple networks and newspapers Wednesday and Thursday for sharply rebuking Wisconsin Republican Glenn Grothman for saying Black Lives Matter "doesn't like the old-fashioned family."
Grothman made the comments while speaking in opposition to the large COVID-19 relief package approved by Congress on Wednesday. He asserted that a temporary increase in the earned income tax credit for single people is an attack on marriage motivated by a hostility to the idea of families, pushed by Black Lives Matter.
"One of the things that has been mentioned here, the increase in the earned income tax credit for single people has a marriage penalty in it. I bring it up because I know the strength that Black Lives Matter had in this last election. I know it's a group that doesn't like the old-fashioned family. I'm disturbed that we have another program here in which we are increasing the marriage penalty."
Plaskett responded, her voice occasionally choking up a bit. "I hope my colleague from Wisconsin will not leave at this time, as he's talked about Black Lives Matter. How dare you? How dare you say that Black Lives Matter, Black people do not understand old-fashioned families? Despite some of the issues, some of the things that you have put forward that I've heard out of your mouth in the Oversight Committee, in your own district, we have been able to keep our families alive for over 400 years," she said in part.
Aside from apparent racial animus, Grothman's comments seem to be derived in part from a right-wing conspiracy theory that Black Lives Matter was a major funder of Democratic Party candidates in 2020, which Politifact rated as "false."
Grothman may also be misrepresenting a statement that once appeared on the Black Lives Matter website that calls for mutual support among extended families, to assist parents and children.
The passage, since removed, said "We disrupt the Western-prescribed nuclear family structure requirement by supporting each other as extended families and 'villages' that collectively care for one another, especially our children, to the degree that mothers, parents and children are comfortable."
A number of right-wing partisans hostile to Black Lives Matter have taken the word "disrupt" out of context, to claim Black Lives Matter is calling for the destruction of the family, leaving out the rest of the language about "supporting each other as extended families," collective care and the comfort of parents and children.
The bill has a one-time increase in the phaseout threshold for people without children filing individually. It also has multiple provisions benefiting families, including cash payments to heads of households for each child in the household, funding for schools and increased health insurance subsidies under the Affordable Care Act. There is no evidence indicating the sponsors' aim in providing a one-time boost for single filers without children is to destroy the family.
The exchange can be seen on C-Span here.