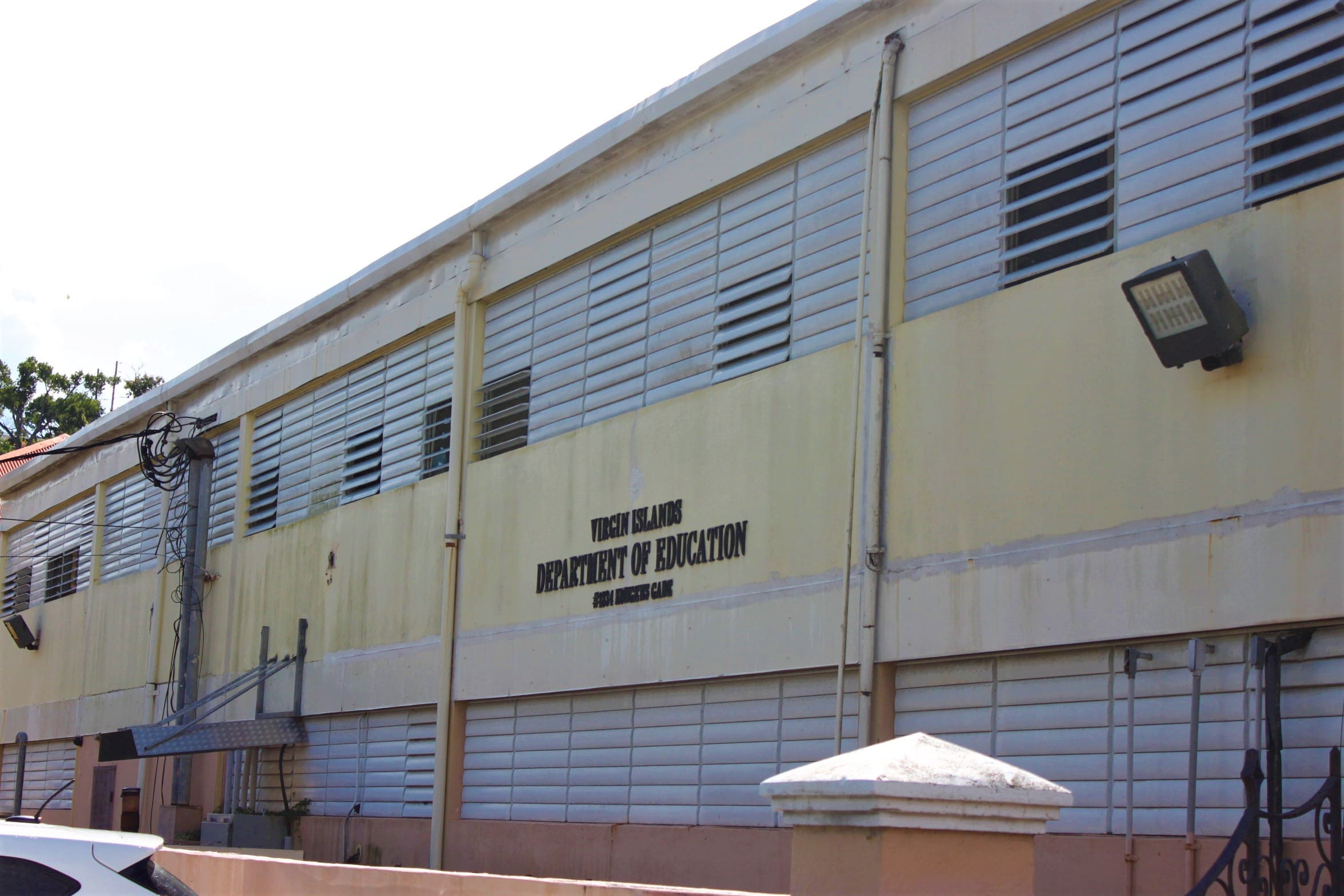 While federal authorities move forward with prosecution of a public school athletic coach on sex abuse and child pornography charges, a separate investigation is trying to find out what role school officials played — or didn't play — as the alleged abuse played out.
If some school officials are found negligent, they could face administrative penalties or criminal charges, said a top official serving in the administration of Gov. Albert Bryan Jr. The governor has asked the Department of Human Services to look into circumstances leading to the arrest of Charlotte Amalie High School coach Alfredo Bruce Smith.
Specifically, Human Services was asked to investigate claims that some of Smith's alleged victims had told school officials they were being abused, said Government House Communications Director Richard Motta Jr.
"If in (the Human Services) investigation, it is found that there was some negligence, that there would either be administrative penalties or a criminal investigation by the Department of Justice," Motta said.
According to documents filed in federal court by agents of the Department of Homeland Security, six male minors and two unnamed persons identified as "Witness 1" and "Witness 2" gave statements about alleged abuse taking place between 2015 and 2021. An affidavit filed in District Court says federal agents examined Smith's social media account and found images considered probable cause for his arrest Sept. 1.
On the day he was arrested, the U.S. Attorney for the Virgin Islands issued a statement indicating some of the alleged wrongdoing took place on school property. The statement also said some of the images depicting illegal acts were found on devices belonging to the St. Thomas high school.
"A search of Smith's social media account revealed dozens of photographs and sex videos of minor males and their genitals. A federal search warrant was executed on Aug. 31, 2021, at Defendant's residence. According to court documents, a video depicting a sex act was located on a camcorder belonging to CAHS, which was located in the Defendant's bedroom. The sex act appears to have taken place within the school," said U.S. Attorney Gretchen Shappert.
At a Department of Education press conference held Sept. 2, Commissioner Racquel Berry-Benjamin said her department was launching its own investigation into the matter. But in an interview given in early November, Motta said the governor decided early on to take a different direction, asking Human Services to step in.
Human Services was thought to be the best option, the communications chief said, because the agency has protocols in place to investigate child abuse and could devise a system to bring the circumstances leading up to alleged abuse to an end.
"They already have protocols in place to see if there are any discrepancies and to look at the best ways to see that such a thing doesn't happen again," Motta said.
If and when the initial investigation reaches a conclusion and hands its findings over to Justice has not been determined.
Smith, 50, is now being held in a federal detention center on a 13-count indictment alleging production of child pornography, exploiting and enticing minors into unlawful sex acts, and transporting minors for the purpose of committing sex offenses. Smith also faces three local counts of second-degree rape.
Smith has pleaded not guilty to all charges.
Smith, who is set to stand trial on Dec. 6 in District Court on St. Thomas, filed a motion Nov. 10 asking to extend the deadline to March 1 for motions to be filed in the case, with a trial date to follow. Magistrate Judge Ruth Miller had not ruled on the request as of Tuesday morning.
If convicted of the most serious federal charge, Smith faces a mandatory minimum sentence of 15 years in prison.