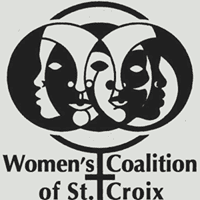 The Women's Coalition of St. Croix's radio show, Let's Talk: EEEEzing Into Change, will discuss human trafficking in our communities on Wednesday at 2 p.m. on Isle 95, WJKC- 95.1FM.
Resident Agent in Charge Eugene Thomas and Special Agent Christopher McGrath, representatives of the Homeland Security Investigations' Human Trafficking Task Force, will join coalition staff in the studio. Sheelene Gumbs, WCSC's crisis counselor, will be co-hosting, along with Debra Benjamin, WCSC's communications coordinator.
Call the show with questions for the guest experts and staff at 340-773-3636. The broadcast will also be live-streamed on the coalition's Facebook page – @wcstx, so you can chat with them in Messenger.
Let's Talk: EEEEzing Into Change is the Women's Coalition of St. Croix's monthly radio show, in partnership with JKC Communications. Each month they focus on a different topic or issue affecting local communities, with the four "Es" always in the mix and in support of positive change: for action-centered engagement, where education and empowerment are the main focus of the experience.