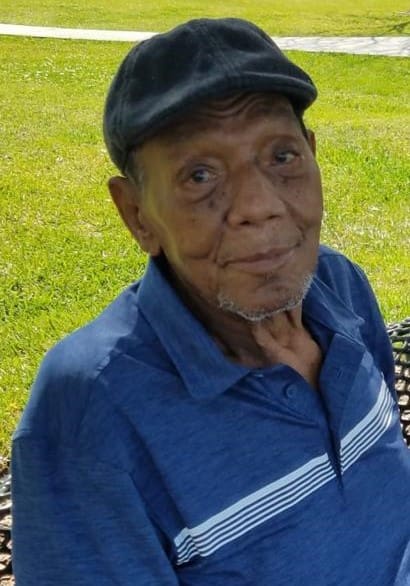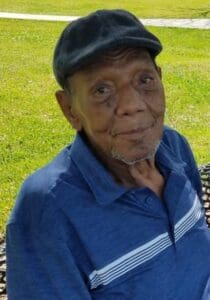 The family of the late Ian Edgar Henry is saddened to announce his passing on Thursday, Feb. 17.
He was preceded in death by his mother, Mary Henry; father, Beniel Delemore; maternal grandmother, Pinky Roderick, affectionally known to Ian as "Mama;" sister, Daphne Frederick; brother, Joseph Henry; nephew, Mark Hadaway; and special family/friends: former dear companion, Doris Rogers and William Rogers (Rogie).
He is survived by his wife, Hazel Lake Henry; daughters: Gloria Henry Scatliffe, Sheryl Henry and Jean Henry; stepdaughters: Avonelle W. Sackey and Desiree W. Harris (Erol); sons: Bertie Henry and James Henry; stepsons: Norton Williams Jr. (Lynette), Edison Williams (Kathleen) and Angelo Williams (Wen); grandchildren: Wendy, Shanece, Kevin, Chris, Shawn, Raul and Markel Scatliffe, Marlon Henry, Iam Parris, Kemo Henry and One Henry; four great-grandchildren; Sekenia Rogers (lovingly adopted); and step-grandchildren: Letisha Sackey Tyson, Sedeja Sackey, Orchydia Sackey, Michelle James, Jeanorah Williams, Crystal Williams, Careem Williams, Nathan Williams, Shivaughni Boddie, Trevor Boddie, Nyukori Boddie, Allende Boddie, Donte' Boddie,  Kiandra Smith, Jasmin Smith, Mauricio Urbina Bodden and Xavi Urbina Bodden.
He is also survived by his brother, Edrosin Delemore; sisters: Mercel York, Nora Henry and Edith Delemore; nieces: Charmain Joseph, Luann John, Margo Smith, Nicole Williams and Vynnette Frederick; nephews: Hudson Henry, Bevon Henry, Jerry Hadaway, Winston Hadaway, Bryan Hadaway, Dr. John Frederick, Felix York and Bentick York; sister-in-law, Althea L. St. Laurent; and brothers-in-law: Kenny Lake, Glendon Lake, Ashton Lake and Barry Lake.
Other survivors include special family/friends: James, Flloyd, Cephus(Sunny) and John Rogers, Sharon R. Drummer, Brenda R. Booker, Evadney R. Keys (Peaches), Dr. Eugene Petersen, Leon Petersen (Mickey), James Petersen, Louise P. Samuel, Arlene P. Abrahams, Amelia P. Joseph (Amy), Patricia S. Dublin and family, Lorel Sackey, Tyrone Sackey, Sharlene Williams, Norton and Lila Williams, Ada Brooks, Oman and Lynette Brown,  Stedman and Ava Hughes, Carlisle and Viola Jones, Dennis Daniel, Henry James, Joycelyn Rossington, Gillian Glasgo, Gloria Challenger, Janet Crump, Pastor Earl Daniel and the Peter's Rest Seventh-day Adventist Church family and the St. Croix Seventh-day Adventist School family.
Special thanks go to Juan F. Luis Hospital and Medical Center (ER), Dr. A. Prasad, Continuum Care, Human Services Wheels on Meals, SkyMed, VI, Solaris Healthcare — Lake Bennet (Fla.) and Tropical Med. Transport LLC (Fla.).
There are many other family members and dear friends that are too numerous to mention, but please know that you are just as loved.
The Henry, Lake and Delemore families wish to acknowledge with heartfelt appreciation the many expressions of concern, acts of kindness and love shown during this sad time in our lives. We want to thank everyone for the many prayers, calls and expressions of sympathy. Thank you for celebrating Ian's life with us today. The memory of him lives on in our hearts. We ask that you continue to keep us in your prayers. Thank you. God bless you all.
A Memorial Service will be held at 10 a.m., Sunday, March 27, at the Spanish Seventh-day Adventist Church, 501 Sunny Acres.