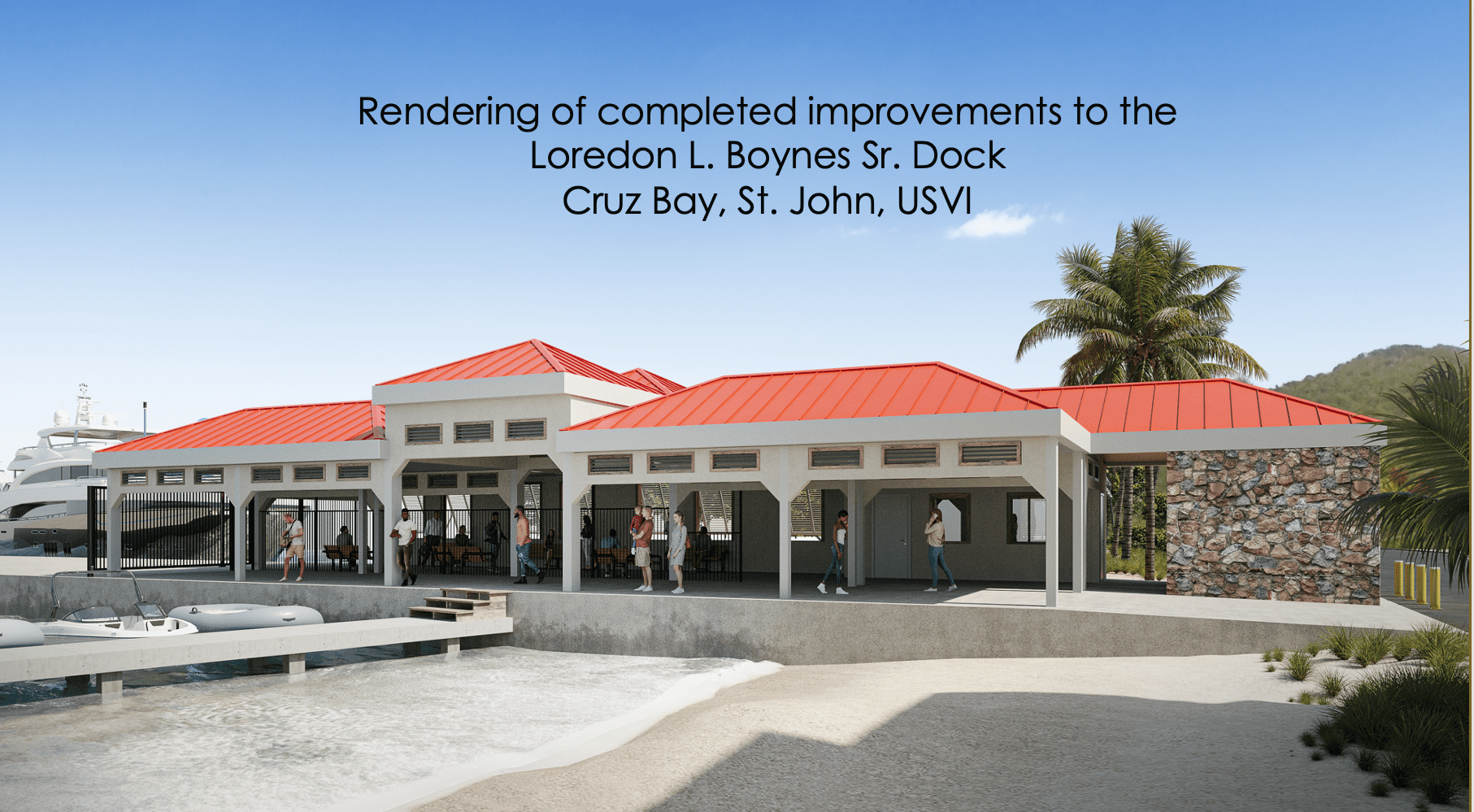 Construction will begin in April to the Loredon Boynes Sr. Dock — the main ferry dock in Cruz Bay — and Port Authority Executive Director Carlton Dowe is asking the public for patience during the estimated six-months process.
The improvements include resurfacing the pier; installing a canopy adjacent to the existing terminal; adding a male and female restroom, and adding an electrical room for an emergency power generator. 
"There will be inconveniences," Dowe told the small audience at a public hearing at the V.I. Legislative Annex in Cruz Bay Thursday evening. "That's a fact; if you want progress there has to be inconvenience."
Dowe said the contractors, Rodriguez and Garland, have met with the ferry companies and planned the construction to have the minimal impact on operations. The regular ferry schedule will continue, but there may be some delays while half of the dock is cordoned off for safety reasons during construction.
Construction is planned to take place from 7 a.m. to 5 p.m. Monday through Friday, but that is subject to change; the public will be notified in advance if the schedule is modified, Dowe said.
The project, which is funded by the V.I. Legislature and the St. John Capital Improvement Fund, is budgeted for $1.5 million.
The meeting was attended by nearly a dozen Port Authority officials and staff members and only a handful of St. John residents. The public has already had two opportunities to weigh in on the design at hearings conducted by the St. Thomas-St John Historic Preservation Committee and the St. John Committee of the Coastal Zone Management Board.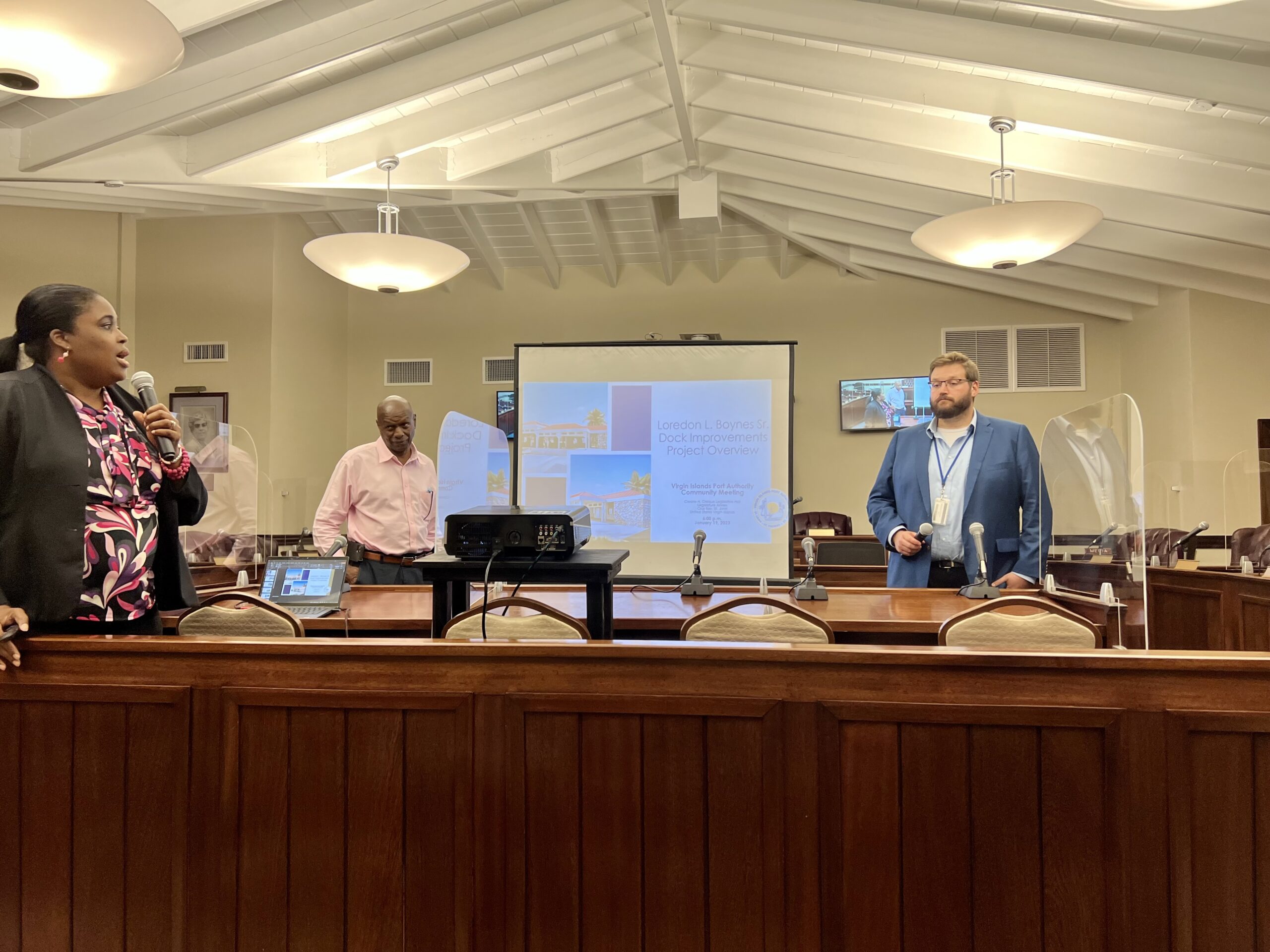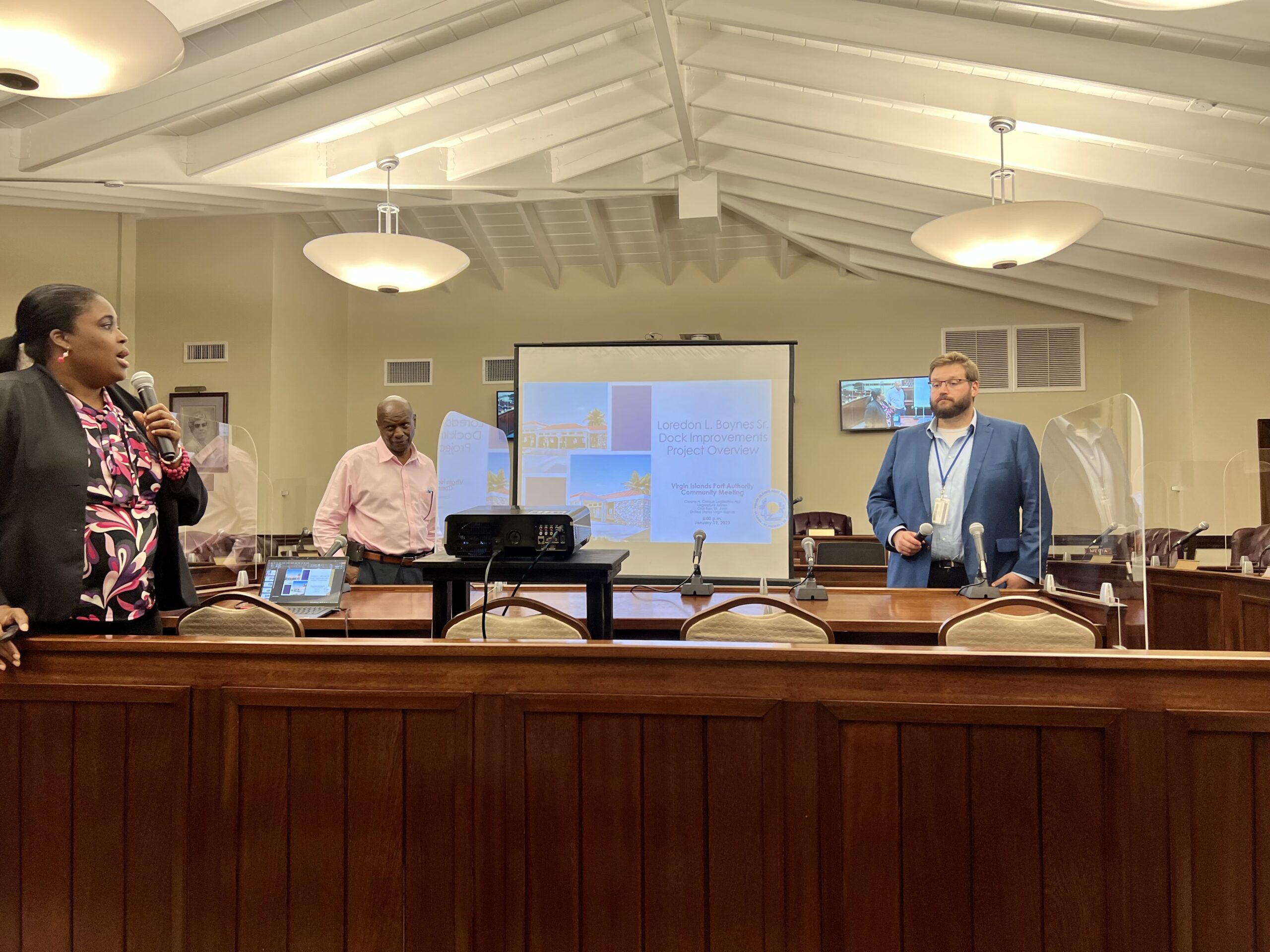 Mariners will still be allowed to use the finger piers to tie up their dinghies during construction, said Joseph Cranston, the Port Authority's Marine Manager for St. Thomas and St. John.
Cranston also said that the Port Authority is coordinating with the National Park Service, which is planning to close off its dock in The Creek while repairs are made to its marine facilities.  
According to a VIPA press release, construction at the NPS facility is expected to begin this month and continue through August.
The Port Authority will allow mariners to use its portion of the Creek — the Victor Sewer Marine Facility — for loading and offloading only during the closure.
Mariners must contact the VIPA dockmasters via VHF Channel No. 16 to request permission to use the dock at The Creek. Requests will be approved on a first-come/first-served basis, and the dockmaster's orders must be adhered to.
In addition, all users of the dock will be charged a $1 per foot, per day docking fee per VIPA's Marine Tariff.
Mariners may contact Chief Wharfinger Lowell Blackwood at 340-513-1202 or by sending an email to LBlackwood@viport.com.
Dowe also announced that there will be a public meeting on Feb. 9 in Cruz Bay to discuss plans for the Port Authority's proposed park near Enighed Pond.