Decorating for a kid's room can be a lot of fun for the parents; they get to watch what their child picks out and witness their zany organizational skills. If you have a new little one on the way or are thinking about redoing your kid's room, here are some tips I have for making the process fun and smooth.
4 Tips for Decorating a Kid's Room
Avoid Character Themes: Your child may be in love with Dora or Handy Manny right now, but what about in six months or a year? Interests change so fast that before you know it, Dora will be old news and you have a room full of Backpack and Map who are no longer wanted. My tip is to make the room itself timeless and use characters as accessories (toys, nightlights, etc.).
Think of the Mood You Want: Do you want this room to be a fun, play space or one that is for relaxation and sleep? The wall colors you pick will have a direct impact on the vibe of the room: complimentary colors in vivid hues will create a sense of energy while analogous colors in subdued colors will create a relaxing atmosphere.
Keep Storage at Their Level: Young children will be more likely to put things away if they can do it themselves. Use clear plastic storage bins in a cubby so they can see what they want to play with and know where to return it. Closets can be configured to include hanging bars that are at your child's level, too. This is easy to do with a shower curtain tension rod; then, as they grow and their clothes become longer, you can easily raise it up.
Get Furniture That Grows: Kids grow so fast (literally and figuratively) that it is beneficial to have furniture that grows with them. I love the Maxtrix Kids You can start with a toddler bed, add legs to make it a junior loft in the elementary years and then boost it up even more and add a full size desk beneath for a high school student.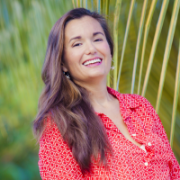 About Lagnappe Custom Interiors:
Tiffany Cassidy is a 15 year resident of St. Thomas and owner of Lagnappe Custom interiors, a full-service interior design firm specializing in bringing the luxury details to a home or commercial space that make it memorable, functional and yours. Lagnappe Custom Interiors is a based out of St. Thomas. Visit www.Lagnappe.com for more information.
[adrotate group="6"]