V.I. Fire Services and the Police Department are joining forces to find the source of a series of what they believe are targeted fires that affected two St. Thomas water companies early Monday morning, causing the almost total loss of their fleets.
Reached by phone on Monday afternoon, Fire Services Assistant Director Antonio Stevens said that the next step is to question the owners of the companies to determine first whether they had received any threats or were concerned about disgruntled employees.
While no one was injured – either within the companies or amongst the first responders – Stevens said the incidents were suspicious enough to be classified as arson. Two calls about truck explosions came in within 20 minutes of each other, with the first at 2:02 a.m. Monday and the second following at 2:26 a.m.
The truck companies are located on different sides of the island, with one in Hull Bay and the other in Estate Tabor & Harmony.
"It was bad," Stevens said when asked about the severity of the incidents. "Both companies suffered severe, if not total, losses," including two water haulers for one company, while the other lost two haulers and a propane truck. Response times were two hours for one and an hour for the other, with each of the island's three fire stations contributing two trucks.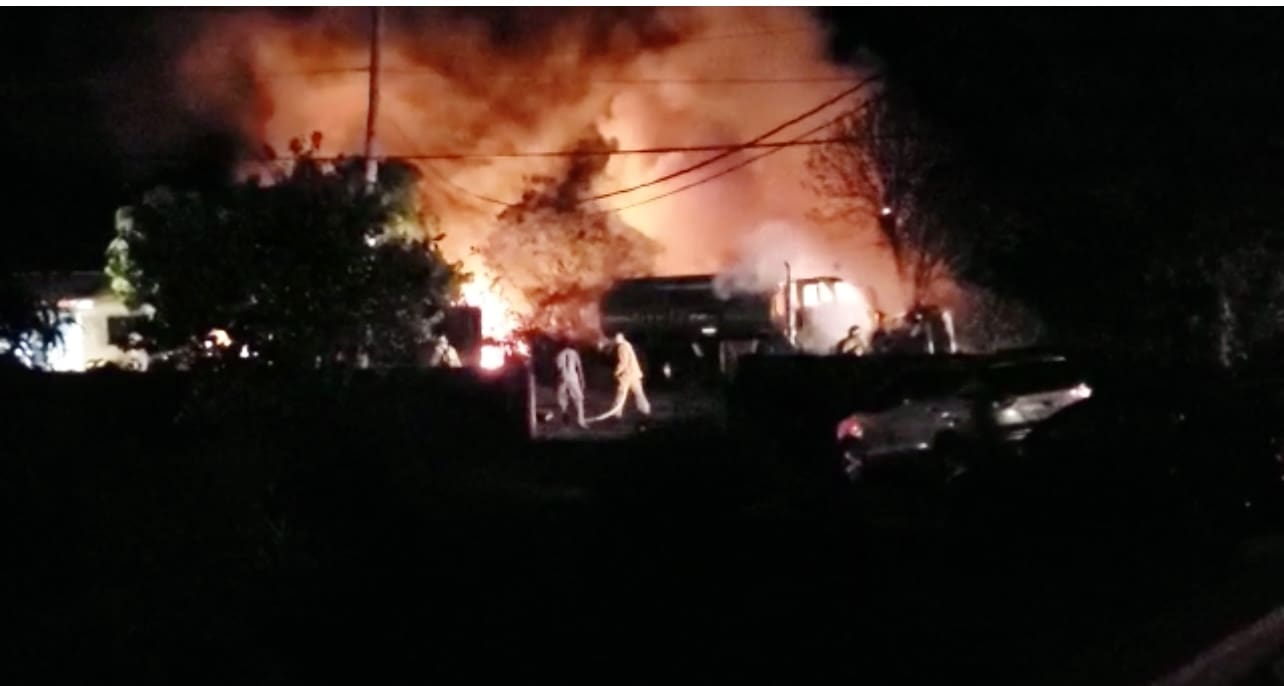 But crews were on hand for hours after the blazes started, as VIPD and arson investigators scrambled to make sure they could gather as much evidence as possible.
"Business-wise, things are very competitive right now," Stevens said when asked about a possible motive. "We're doing interviews with owners to determine whether there is any insight there, along with anyone else they might suggest."