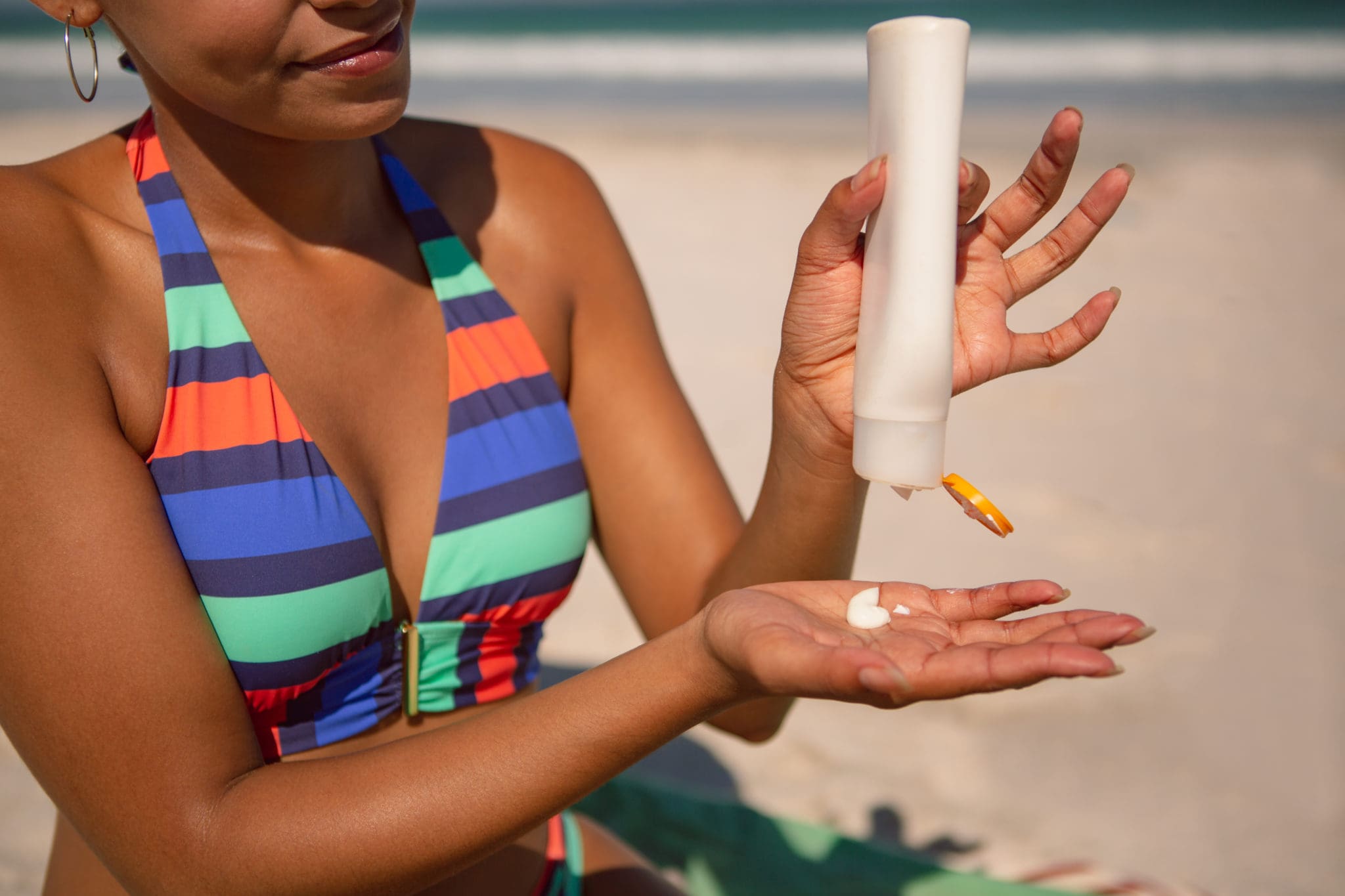 A coalition of environmental groups, community leaders, academics and businesses, led by St. John non-profit Island Green Living Association, have filed a petition seeking the removal of sunscreen products containing what they call "the Toxic 3 Os."
Citing multiple scientific studies and an abundance of evidence showing the harmful impact of oxybenzone, octinoxate and octocrylene, which are commonly found in chemical sunscreens, the coalition submitted a Citizen Petition on Sept. 8 to the FDA calling for the removal of affected products from the marketplace and reclassification of these chemicals to "Not Generally Recognized as Safe & Effective" – GRASE Category II.
St. John's Island Green Living Association joined with Lisa Bishop of Friends of Hanauma Bay, Cynthia Punihaole of The Kohala Center and Ted Bohlen of the Hawaii Reef and Ocean Coalition – all three of which are Hawaiian. The U.S. Virgin Islands and Hawaii are especially vulnerable to the environmental impact of contaminants on coral reefs and both have laws on the books banning toxic sunscreen.
Harith Wickrema, president of Island Green Living Association, and Joe DiNardo, retired scientist and industry toxicologist, are the designated signatories for the coalition. There are a total of 20 petitioners in the territory including Sens. Janelle K. Sarauw, Marvin A. Blyden and Steven D. Payne Sr. Others are Sen. Mike Gabbard, Sen. Chris Lee, Reps. Gene Ward and Nicole Lowen, Maxx Phillips of Center for Biologic Diversity, and Pat B. Lindquist of the Napili Bay and Beach Foundation of Hawaii. The full citizen petition, which includes all signatories and referenced research, can be found online at the Regulations.gov website.
In May, the FDA published a notice of intent to prepare an environmental impact statement under the National Environmental Policy Act to evaluate the potential environmental effects of certain sunscreen products for over-the-counter use without prior approval of a new drug application. They will issue a proposed order addressing sunscreens by Sept. 27.
Oxybenzone, octinoxate and octocrylene, along with 11 other soluble organic UV filters, were removed from the GRASE Category I (generally recognized as safe & effective) list in February 2019 "because the public record does not currently contain sufficient data to support positive GRASE determinations." Since then, they have been designated GRASE Category III "insufficient data for use in sunscreens" while continuing to be widely available.
In announcing the petition, the coalition said in its news release, "It is now time to ensure that all sunscreen products are safe for both people and the environment and remove those ingredients that are not. If the FDA doesn't protect the public from unsafe sunscreens, then the FDA has not done its job."
According to the coalition's news release, extensive published research demonstrates that oxybenzone, octinoxate and octocrylene, active ingredients present in more than two-thirds of all sunscreens, pose a threat to public health, marine life and coral reefs. This includes the latest studies earlier this year showing that octocrylene in sun protection products degrades into benzophenone, a carcinogen that can also interfere with key hormones and reproductive organs.