With all the rain we had last month—about 14 inches!—I thought it would be a good idea to talk about clean water.
November gave us a bountiful amount of rainwater that we all dearly needed. The hillsides are now green, and if your cistern is not full by now, you had better go check your gutters and downspouts for clogs.
Unfortunately, all the heavy rain has washed trash out of the ghuts and into the ocean. The chloroform bacteria counts in the ocean will be high as well due to old septic systems flushing out into the sea. Mud, branches, oil, and knocked-down plants have been washed downhill into the ocean too.
It's hard to predict if and when the heavy rains will come. Last year we did not get much at all—this year we did! In 2015, our total was 40.47 inches for the whole year. So far this year, we already have 41.47 inches and counting, including 13.87 inches for the month of November alone.
[adrotate group="6"]
We all need to start taking better care of our island and our surrounding waters. Build retaining walls to help stop soil erosion, pave over dirt roads, fix oil leaks on our vehicles, keep ghuts clean of debris and trash, and install new aerobic septic systems to replace older ones that cause runoff.
Check your house water filters to make sure you have nice clean water. (St John Ice can get your water tested) Clean water is not a luxury; it's a necessity, and it is life!
While I am discussing clean water, I can't help but think of the people of Standing Rock, North Dakota. They are fighting for clean water not just for themselves but also for many, many others downstream. I do not want to get political nor point any fingers, but I believe that the pipeline could easily be relocated in a way that would keep it from crossing under those rivers.
If there is only a 1 in 2,000 chance of that pipeline leaking, I still think the odds are bad. Water is necessary to live; oil can be piped or shipped another way. The good news is, the Army Corps of Engineers has denied the final permit for the Dakota Access Pipeline construction.
A few years back, a waste-to-energy plant was being touted here in the Virgin Islands by Alpine Energy. It was supposed to help clean up our landfill and generate power. The major problem was that if and when the plant was not operating 100% efficiently, we would be poisoning the people downwind from the plant. Fallout would land on rooftops and eventually enter cisterns and our drinking water. Once our senators heard this information, the project was voted down.
I see similarities in both of these projects. When clean water is at risk, it's not a risk worth taking!
For a greener tomorrow,
Dan Boyd
Lovango Cay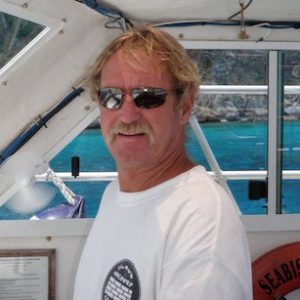 Dan Boyd of Island Solar is a Virgin Islands Energy Office authorized vendor. For more information, call Boyd on his cell phone at 340-626-9685 or by email at islandsolarvi@gmail.com.