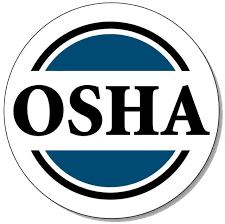 J. Benton Construction LLC, a construction leader in the U.S. Virgin Islands, has successfully participated in the 9th Annual 2022 National Construction Safety Week. Dedicated to creating a safety culture among all staff, J. Benton Construction jobsite superintendents on St. Croix, St. Thomas and St. John implemented daily worksite Toolbox Talks in conjunction with the national curriculum set out by the Construction Industry Safety Initiative (CISI) for Construction Safety Week May 2-6.
This year's emphasis was "Connected. Supported. Safe." Daily talks focused on interpersonal relationships at work and at home. Discussions centered around connecting with the whole team, creating personal home/work balance, supporting each other's individual needs on and off the jobsite, and recognizing mental health issues.
Industry statistics show that 1 in 5 construction workers struggle with anxiety, depression and other mental health issues.
Construction work is both physically and mentally demanding, and safety extends beyond the jobsite. Identifying the signals of mental health issues and supporting each other can be a key factor in ensuring safety and productivity on the jobsite.
Construction safety is at the forefront of all J. Benton projects and taking part in this training week annually showcases the company's commitment to strengthen the team's dedication to safety at the individual and team levels. Safety is not a rule; it's a value and belief to be shared.
"National Construction Week is an opportunity for our team to become stronger and safer as a team through education and awareness," said Bill Hamilton, an environmental health and safety manager with J. Benton Construction. "This program allows J. Benton Construction to showcase a culture of safety throughout our organization and be the leader in The Virgin Islands construction industry."
Following a week of morning "Toolbox Talks," J. Benton treated its team and subcontractors to two 'safety stand down' lunch meetings — one at the JBC Warehouse on St. Croix and the other at the U.S. National Park Service job site on St. John. Staff participated in a fire extinguisher lesson and demonstration in collaboration with the Virgin Islands Fire Service; they were also treated to a catered lunch. The staff also received Safety Week 2022 shirts, and some lucky staff walked away with some great raffle prizes.
Nationally, Construction Safety Week corresponds with the U.S. Department of Labor's Occupational Safety and Health Administration (OSHA) National Safety Stand-Down. OSHA's training focus is on preventing and eliminating falls on job sites, which is the leading cause of fatalities in the construction industry. J. Benton collaborated with the V.I. Fire Service when all job site teams paused work to reinforce and review J. Benton's safety policies, goals and expectations.
To learn more about J. Benton Construction and its services, visit its website at www.jbcvi.com.