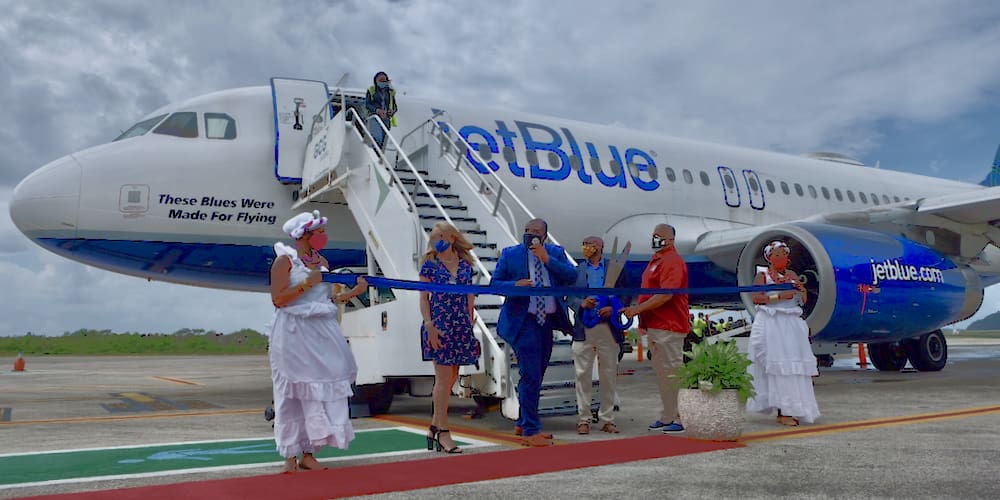 JetBlue's inaugural direct flight from John F. Kennedy Airport in New York City to Cyril E. King Airport on St. Thomas was met with fanfare and jubilation as it touched down Saturday morning on the island.
The Department of Tourism laid out the red carpet to celebrate the flight. After the aircraft was christened by jets of water, a short ribbon-cutting ceremony took place and passengers aboard flight B61040 were treated to goodie bags and steel pan music.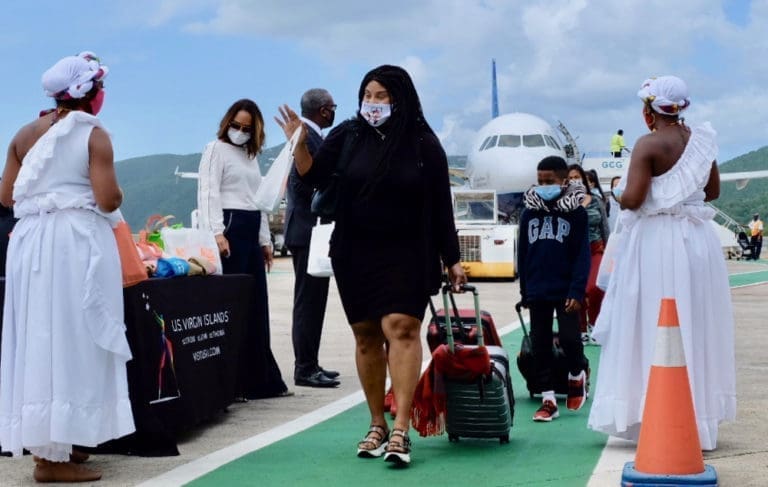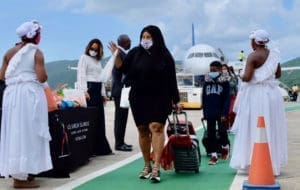 Gov. Albert Bryan Jr. called the new direct flight route from JFK "the holy grail of Caribbean tourism," adding that the increase in flight options "will be tantamount to our survival this year in the tourism industry."
Tourism Commissioner Joseph Boschulte said JetBlue offers direct flights to the territory from Boston, Puerto Rico and now New York.
"We are having conversations regularly about increasing the frequency of flights and getting St. Croix back in the loop with JetBlue," said Boschulte.
The inaugural flight came amid a spike in coronavirus cases. For three days in a row, the United States surpassed 100,000 new cases, according to the CDC.
"We need the [economic] injection in our economy, but we need to do it safely, and I'm pleased to see that every person came off the flight had their mask on and is taking it seriously," said Boschulte.
According to Bryan, the cruise ship industry is poised to return, "but they're not going to come back in the way they did before."
"We're looking for more passengers with that test slip coming in here fully masked up and ready to have some fun," Bryan said.