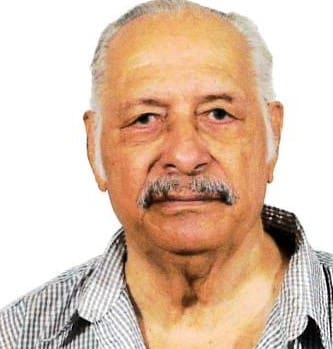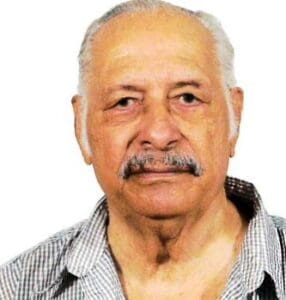 Time To Say Goodbye
John Bruno Giraud passed away suddenly at home on Tuesday, July 26. He was well known for the handsome white ponytail he sported for many years.
Born in Pointe Michel, Dominica, and preceded in death by his father and mother: William Giraud and Rose (Granny) Bardouille Giraud; brothers: Raphael Giraud, Phillip Giraud and Julius Giraud.
He leaves to mourn his loving wife of 56 years, Ann Castro Giraud; four beautiful children of his marriage: Diana Lynn Giraud, Maria Elena Giraud, Gerald Allen Giraud and Christopher (Biggie) Byran Giraud. He is also remembered by his daughter, Debbie Norton (N.Y.); and sisters: Norma Cambran and Henrietta Williams (England), Rita Castro (St. Croix).
He is also mourned by brothers-in-law: Julio A. Castro and Modesto Castro; sister-in-law, Philomene Giraud; grandchildren: Kristina Maryse Nicole Rivera, Jayden Rivera, Alexis Giraud-Budd, Janessa Giraud-Budd, Michael Robert Giraud-Budd, Layla Ann Giraud, Mark Kranmas, and Christopher Bryan Giraud Jr.
Other morners include great-grandchildren: Damien Giraud-Budd, Kaylani Chanel Haywood and Inyla Janalise Rodrigues-Budd; nieces and nephews remembered by family surnames: Cambran, Castro, Diaz, Donovan, Giraud, Haynes, Jenkins, Johnson, Kaufman, Murray, Morton, Malgaglio, Percival, Roldan and Williams. "You are my gateway to life ever after. Be all you can be."
"To the many friends and acquaintances, I met along the way, 'God bless you all.' God is love."
Be as festive as you can be; wear bright, happy colors if you so choose. Life is for the living.
Persons wishing to bid their farewell may join the family from 10 a.m. to noon, Saturday, Aug. 20, at James Memorial Funeral Home Chapel. A private cremation will follow.