John Jackson has filed a request to appeal his April 2022 conviction on child pornography and rape charges, which the U.S. Court of Appeals for the Third Circuit has stayed until the entry of a Judgment and Commitment Order by the V.I. District Court.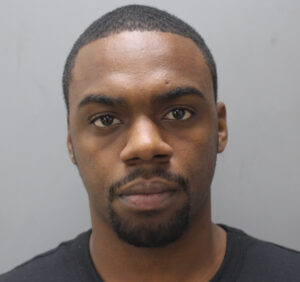 Jackson, 34, was sentenced in February to 25 years in prison for producing child pornography, transporting minors for the purpose of committing sex crimes, and first- and second-degree rape. He also must register as a sex offender when he completes his prison term.
Added to that, Chief District Judge Robert Molloy ordered Jackson to serve supervised release for the rest of his life after his release. He also was directed to pay restitution to three female minors he was found guilty at his jury trial in April 2022 of luring into sexual encounters with him.
Jackson — a father of two who once had a promising boxing career and represented the USVI in the sport at the 2008 Summer Olympics — remains in custody at the Metropolitan Detention Center in Guaynabo, Puerto Rico, while awaiting commitment to a federal prison.
In a letter dated April 3, Jackson asked Molloy for permission to file an appeal.
"I have been continuously telling my attorney numerous times to file the direct appeal on my case without the judgement received. However, my attorney has failed to do so. Thus, I am writing this letter of wanting to file an appeal on my case to the Third Circuit Court of Appeal [sic]," Jackson wrote.
"Secondly, I have been begging countless times to file for the return of my property since my case is over. The property would be items not used. Since then, no one has asked about my property," he wrote. "I am therefore asking to file an appeal regarding my case."
Items seized from Jackson's St. Thomas home under a search warrant included electronics, jewelry, alleged drug paraphernalia, and an orange and pink pillow a victim had described being in his bedroom, according to court documents.
However, the appeals court has ordered that Jackson's appeal be stayed "pending entry of a Judgment and Commitment order by the District Court. … Appellant is directed to inform the Clerk in writing as to the date the District Court enters the Judgment and Commitment order."
At his sentencing in February, Jackson's attorney Jason Gonzalez-Delgado asked for a 15-year sentence. His client had already been behind bars for four years, he said, referring to Jackson's incarceration in Puerto Rico since his February 2019 arrest. Assistant U.S. Attorney Natasha Baker asked for 30-40 years, saying it would take that long before Jackson could begin rehabilitation.
When the moment for sentencing came, Molloy spoke sternly.
"It goes without saying that your actions were very, very heinous. To put it bluntly, you were having sex with children. Children have no business being in sexual relations with adults," the judge said. "In no way am I sympathetic to you for what you have done."
The judge refuted a claim Jackson made about not knowing how old his victims were. Jackson, he said, was driving up to public school campuses in a flashy car to pick up female students dressed in school uniforms.
But as he pronounced the penalty, Molloy chose the middle road. "I believe you are someone who can be rehabilitated, but right now, you are a danger to the community. … Mr. Jackson, you have a problem, and until you recognize that, you are going to continue to be a danger to the community."