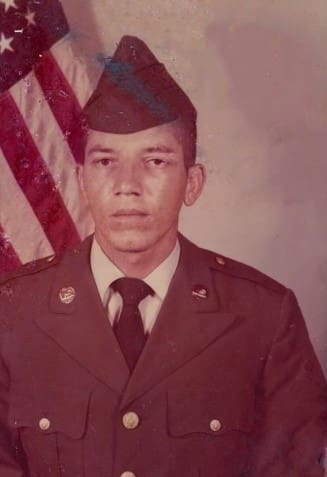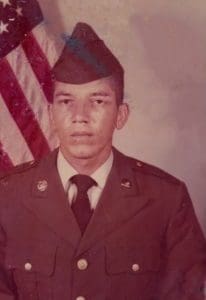 José D. Quiñones Jr. also known as "Junito" or "Joshua" of Estate Whim died on Sept. 6. He was 62 years old.
He was preceded in death by his father, Jose D. Quiñones Sr.; and nephew, Telly S. Benjamin.
He is survived by his mother, Grimilda Montañez Quiñones; daughters: Natalia Quiñones, Kristal Quiñones-Jules, Tmari Quiñones and Alexis Samson; grandchildren: Bri'Anna Quiñones, Tay'Maya Gustave, Caleem Morton, Tali'Anna Woods, Renniek James, Courtney Woods, Joel Quiñones and Robert Jules Jr.; ex-wife, Theralin E. Quiñones; sisters: Shelley Willis, Lynette Farrelly and Abigail Zapletal; and brother, Michael A. Quiñones Sr.
He is also survived by nieces: Ellen Wilson, Gianna Evelyn, Tayler Knox and Jordan Knox; nephews: Michael A. Quiñones Jr., Kristian Willis, Zavaughn Zapletal and Jared Evelyn; great niece, Gabriella Wilson; great nephews: Jayden Wilson, Malcolm Willis, Paris Willis, Davion Quiñones, Tristan Quiñones and Kai Underwood; and aunts: Ida Pebbleton, Sara Quiñones, Carmen Ayala, Gloria Quiñones and Idaliah Quiñones.
More survivors are uncles: José Angel Quiñones, Bernabes Quiñones, José Alejandro Quiñones, Felipé Quiñones and Nelson Quiñones; son-in-law, Robert Jules Sr.; brother-in-law, Ivan Farrelly; sister-in-law, Aleta Quiñones; and special friends: Tyronne Tousaint, Evans Heyliger Sr., Julene Hansen, Maude Roberts, Luis Diaz and Mrs. Fredericks.
Other survivors include cousins and other relatives: Yvette Maria Acosta, Kevin McCall, Alex Montañez, Mercedes Montañez, Jason Quiñones, Jamal Quiñones, Carol Quiñones and Pamela Khan; as well as other relatives and friends too numerous to mention. Special thanks to: the Department of Human Services and Continuum Care.
The viewing will take place at 9 a.m. followed by a funeral service at 10 a.m., Thursday, Sept. 23, at James Memorial Funeral Chapel. Interment will be at Frederiksted Cemetery.
Due to the COVID-19 pandemic and public health regulations, all attendees must wear a mask and adhere to social distancing.