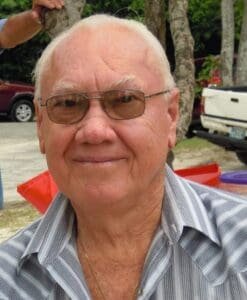 Relatives and friends are advised of the passing of Joseph Henry Greaux on Feb. 19 in Florida. He was 79 years old.
Henry is survived by his wife of 56 years, Frances; daughter, Marie Sanchez; son-in-law, Enrique Sanchez; grandchildren: Christopher Eaton (Asraar) and Jessica Eaton; and great-grandchildren: Gabriel Eaton, Rayyan Eaton, Rayden Eaton, and little Malachi Earl who was taken away from us in 2020; sisters: Agnes Laplace, Louise Laplace and Lucille Bryan; and brother, Alvin Greaux [deceased] (Lucretia).
He is also survived by step-grandchildren: Daniel Sanchez, Jon Abner Sanchez and Lilyvette Sanchez; step-great-grandchildren: Camila Robles, Daniela Rodriguez, Mayleanie Sanchez, Arielys Gabriella and Killian Sanchez; nephews and nieces: Jeffrey and Michael Greaux, Gene Laplace, Virginia Olive, Donna Yoho, Loretta Sibilly, Lorna Berry, Lisa Nimmo, Laura Laplace, Lillia Wolfe, Aimee Laplace, Dale and Daryl Bryan and Steve Olive; as well as many other family and friends too numerous to mention.
His body was cremated. A funeral mass will be held at 9:30 a.m., Thursday, May 5, at Our Lady of Perpetual Help Church in Mafolie.
A private interment will be held at his home after the mass. The family requests privacy during that time.
Henry loved life, and he loved people; he was a very happy man. May his soul rest in eternal peace. We all loved him dearly and will always have him in a special place in our hearts. Part of us went with you the day God called you home.