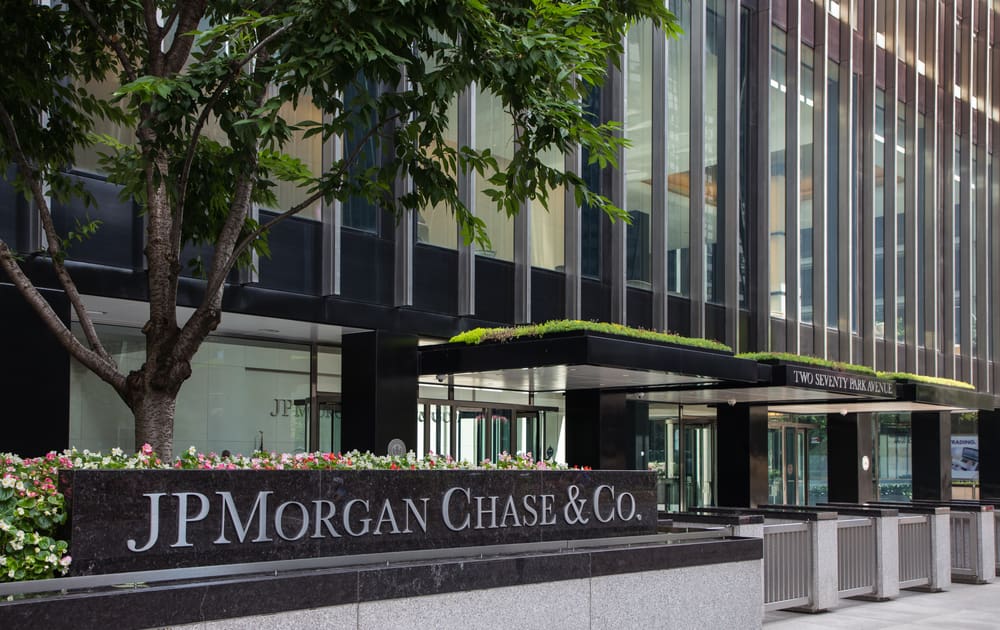 JPMorgan Chase has told a Manhattan federal court that its former executive, Jes Staley, should be held liable if the U.S. Virgin Islands government prevails in its suit alleging that the bank aided Jeffrey Epstein's notorious sex trafficking scheme.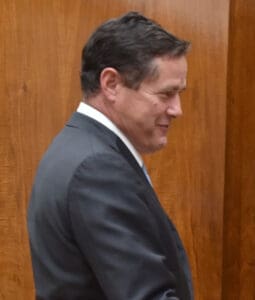 The USVI suit, filed Dec. 27, asserts that JPMorgan knowingly benefitted from participating in a sex-trafficking venture in violation of the federal Trafficking Victims Protection Act in its business dealings with Epstein, and names Staley as a central figure in that effort.
The bank is also being sued by Jane Doe 1, an anonymous victim of Epstein who alleges in her court filings that she was recruited by another of his victims when she was a young ballet dancer living in New York with her mother and endured years of sexual abuse by him and his powerful acquaintances, among them Staley, including in the U.S. Virgin Islands.
In March, JPMorgan filed a third-party lawsuit against Staley, saying he thwarted efforts by the bank to sever its ties with the disgraced financier and "persisted for years in protecting Epstein."
The cases have been consolidated for trial purposes by U.S. District Court Judge Jed S. Rakoff, who on April 10 denied Staley's bid to have his case heard separately.
On April 24, Staley filed a motion to dismiss the suit against him.
In its memorandum of law opposing Staley's motion, filed Monday, the bank said that until the USVI and Doe brought their suits, it was unaware of the alleged misconduct by its former CEO, who was a senior investment banker.
"Staley kept JPMC in the dark," according to the memorandum. "Along the same lines, the good faith efforts of other employees at JPMC who made the final call were unmistakably and unknowingly influenced by Staley's failure to report material information (whether criminal or not) while vouching for Epstein and his character — acts and omissions 'solely within [Staley's] province.'"
Staley's attorneys allege that the bank is making him a scapegoat for its own failures.
"Confronted with documented failures in its anti-money-laundering compliance (along with a history of such failures in other matters), JP Morgan sought to change the narrative and deflect blame by pulling Jes Staley, one of its former employees, into the two cases via two third-party complaints," according to his motion.
"The bank claims its fifteen-year-long relationship with Epstein was in fact all Mr. Staley's fault and that he must pay the plaintiffs' damages. JPMorgan further seeks to claw back years of compensation from Mr. Staley, plus damages for 'harm' to its already-sullied reputation," it said.
Beyond holding Staley liable for any punitive damages, JPMorgan also is seeking to recoup all his compensation from about 2006 to 2013, when he left the bank, eventually taking a job as CEO of Barclays in 2015. He left that job in 2021 over an investigation into his dealings with Epstein.
Among the plaintiffs' allegations are that Staley "knew without any doubt that Epstein was trafficking and abusing girls," spent time with young girls whom he met through Epstein on several occasions, "visited young girls at Epstein's apartments," observed Epstein "sexually grab young women in front of him," and sexually assaulted Doe with force and aggression, saying he had Epstein's permission to "do what he wanted to her," according to JPMorgan's 32-page memorandum.
"Such behavior is not tolerated at JPMC, but until this lawsuit JPMC did not know about this alleged misconduct by Staley. The USVI suggests that Staley participated in Epstein's sex trafficking scheme, citing (and reproducing) numerous emails between Staley and Epstein," the memorandum states.
Those emails revealed a "profound friendship" between the two men, the USVI has alleged, with Doe's complaint mentioning Staley 97 times, and the USVI's 41 times, it notes. "It is perhaps surprising then that Doe and USVI bring their misguided lawsuits not against Staley, but instead against Staley's former employer JPMorgan Chase Bank," the memorandum states.
The conduct was outside of Staley's scope of employment, it says, and the bank should be able to hold him liable if the USVI and Doe suits succeed.
"JPMC's bylaws only indemnify officers and directors for actions taken in good faith and so they clearly do not require JPMC's indemnification of Staley's conduct here. Those bylaws are governed by Delaware law, which specifically empowers JPMC to pursue lawsuits against its officers, and nowhere restricts the nature of the claims it is able to pursue in such a lawsuit against a former officer who has acted in bad faith," according to the memorandum.
Doe and the USVI have alleged in their suits that JPMorgan was so enamored of the wealth and connections Epstein could bring the bank while he was a client from about 1998 to 2013 that it ignored red flags concerning his 50-plus accounts, including large cash withdrawals and transactions, including payments to young women with European surnames, that can be indicative of sex trafficking. Beyond that, it was widely known that the wealthy financier was a registered sex offender, they said.
Epstein, whose main residence was Little St. James, his private island estate located off St. Thomas, died by apparent suicide in August 2019 in his New York City jail cell, where he was being held on federal human trafficking charges.
Those charges stemmed from investigations into Epstein's controversial 2008 non-prosecution agreement with federal prosecutors in Florida, under which he pled guilty to state charges of soliciting and procuring a minor for prostitution, despite evidence that dozens more girls were involved.
"The USVI also alleged that specific communications between Staley and Epstein 'suggest' (in the USVI's words) that Staley may have been involved in Epstein's sex trafficking operation. Moreover, Plaintiffs allege that Staley promised to 'use his clout within JP Morgan to make Epstein untouchable,' 'repeatedly thwarted JPMC's efforts to sever ties with Epstein,' and played 'a role in convincing JPMC to maintain Epstein as a JPMC client,'" according to the bank's memorandum.
"JPMC alleges that, if Plaintiffs' allegations regarding Epstein's and Staley's conduct are true, then Staley affirmatively concealed this highly relevant information, clearly in violation of JPMC's Code of Conduct, from JPMC. Staley did not disclose this information to JPMC even when JPMC asked him to offer his views as to whether JPMC should retain Epstein as a client, putting his personal interests first, and in opposition to JPMC's interests," the memorandum states.
The bank's third-party complaint asserts claims of indemnification, contribution, breach of fiduciary duty, and violation of the faithless servant doctrine.
Staley has until Monday to reply to JPMorgan's motion, and the court has scheduled a hearing on the matter on May 19.
The case is scheduled to go to trial on Oct. 23.
JPMorgan has denied wrongdoing, stating that the V.I. government's claims against it "strain credulity."