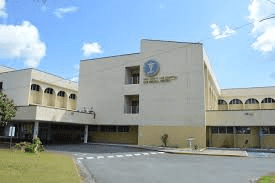 The Gov. Juan F. Luis Hospital & Medical Center reported 16 COVID-19 hospitalizations with three patients ventilated, and the Roy L. Schneider Hospital & Medical Center reported 10 COVID-19 hospitalizations with five patients ventilated. There are 336 active COVID-19 cases, and there have been 40 deaths related to COVID-19 across the territory.
The current hospital infrastructure following the 2017 hurricanes presents a challenge with increased hospitalizations. These figures highlight how grave the circumstances are for the Virgin Islands and underscore the need for sufficient staffing and other resources. Further, due to attrition of clinical staff, staffing shortages also exist and possess an equally challenging scenario.
Pafford Medical Services has partnered with the Department of Health in the St. Croix and St. Thomas/St. John districts to assist with increasing staffing capacity since the beginning of the COVID-19 pandemic in March 2020 and has recently been tasked with providing additional healthcare personnel to support our efforts in mitigating the current surge and managing the increase in hospitalizations related to COVID-19 across the territory.
Pafford supports the department's Emergency Medical Services' response function by running ambulances and responding to emergencies alongside local Emergency Medical Services staff.
Pafford also augments local personnel at the Community Vaccination Centers and supports critical needs such as mobile vaccination missions, community outreach and support for subacute nursing home facilities.
Local healthcare workers have been at the forefront of the COVID-19 pandemic caring for patients and saving lives, while putting their own lives on hold to help end the pandemic. Having Pafford on the ground providing support alleviates the burden our healthcare system has been faced with since 2020.
The territory's hospital staff has always played a significant role in keeping Virgin Islanders healthy, and their contributions to fighting COVID-19 and protecting residents from this virus have had a great impact during this tumultuous time.
The Department of Health acknowledges the round-the-clock efforts of our local staff and our partners to save lives and protect the health of our residents. Their demanding work and dedication have not gone unnoticed.
Most recently, the V.I. Government Hospital and Health Facilities Corporation instituted a vaccination mandate that affects all employees, which has led to concerns by the nursing staff and others. According to the Interim Chief Executive Officer of the Juan F. Luis Hospital Dyma Williams, "This pandemic is a major health crisis and healthcare professionals and our dedicated JFL staff have led the way in the territory's response. It is our responsibility to lead in recovery and eradication of COVID-19 through vaccination. We ask for the public's understanding and support as we work to create a safer patient care experience through this pandemic surge and in the future as we change to meet the needs of the community."
Unvaccinated healthcare workers, especially those who are in direct contact with patients, pose a risk to themselves, the hospital population and their families. The COVID-19 vaccine, coupled with hand washing, mask-wearing and other infection control practices, is the best tool our hospitals have to use against this virus.
"Together, we have endured 17 months of the ever-evolving COVID-19 pandemic and the dynamic changes in healthcare brought about by this virus. Together, we will overcome the challenges we are currently facing," Williams said.
The Department of Health has continued its efforts to procure additional staff to help ease the burden of the healthcare staff at our hospitals before the recent COVID-19 vaccine mandates, and these plans have never been a contingency to replace any staff who refuses to take the vaccine. The hospital staff has been given the opportunity to submit a waiver request that must be supported through religious or medical exemptions.
Both the Juan F. Luis Hospital and the Roy L. Schneider Hospital have acknowledged the concerns of their staff through meetings, one-on-one huddles and educational opportunities about the vaccine and other pertinent matters.
Interim Chief Executive Officer Dr. Luis Amaro of the Roy L. Schneider Hospital shared his leadership team's efforts to show appreciation to hospital staff. "At RLS, our organization's most valuable asset is our staff. We have always valued their efforts and contributions. Leadership will always make every effort to demonstrate our appreciation as well as keep our staff and ultimately our community safe," he said.
He also shared the hospital's initiatives taken to show appreciation to staff. This includes senior leaders rounding weekly to hear and address concerns and offer support, particularly in times when they have had increased hospitalizations, staff shortages and the recent vaccine mandate. They have provided appreciation meals to staff and encouraged managers and supervisors to utilize rewards programs to recognize staff for their efforts and commended staff in daily huddles.
Both hospital senior leadership teams emphasized that keeping skilled local nurses and employees is a top priority and the goal of the vaccine mandate is not to exclude anyone, but to ensure the safety of staff and patients and the overall community.
"The VI Department of Health continues daily collaborative efforts to guide and support both hospitals," said Commissioner Justa Encarnacion RN. "We work together to ensure compliance
with regulatory standards including safe staff to patient ratios, infection control practices and a safe working environment. Nurses make up 30% of our healthcare profession and remain the nucleus of patient care," she said.