A St. Croix jury found economist and frequent political candidate Warren Mosler acted unfairly in a lease agreement with tenants and then lied about them.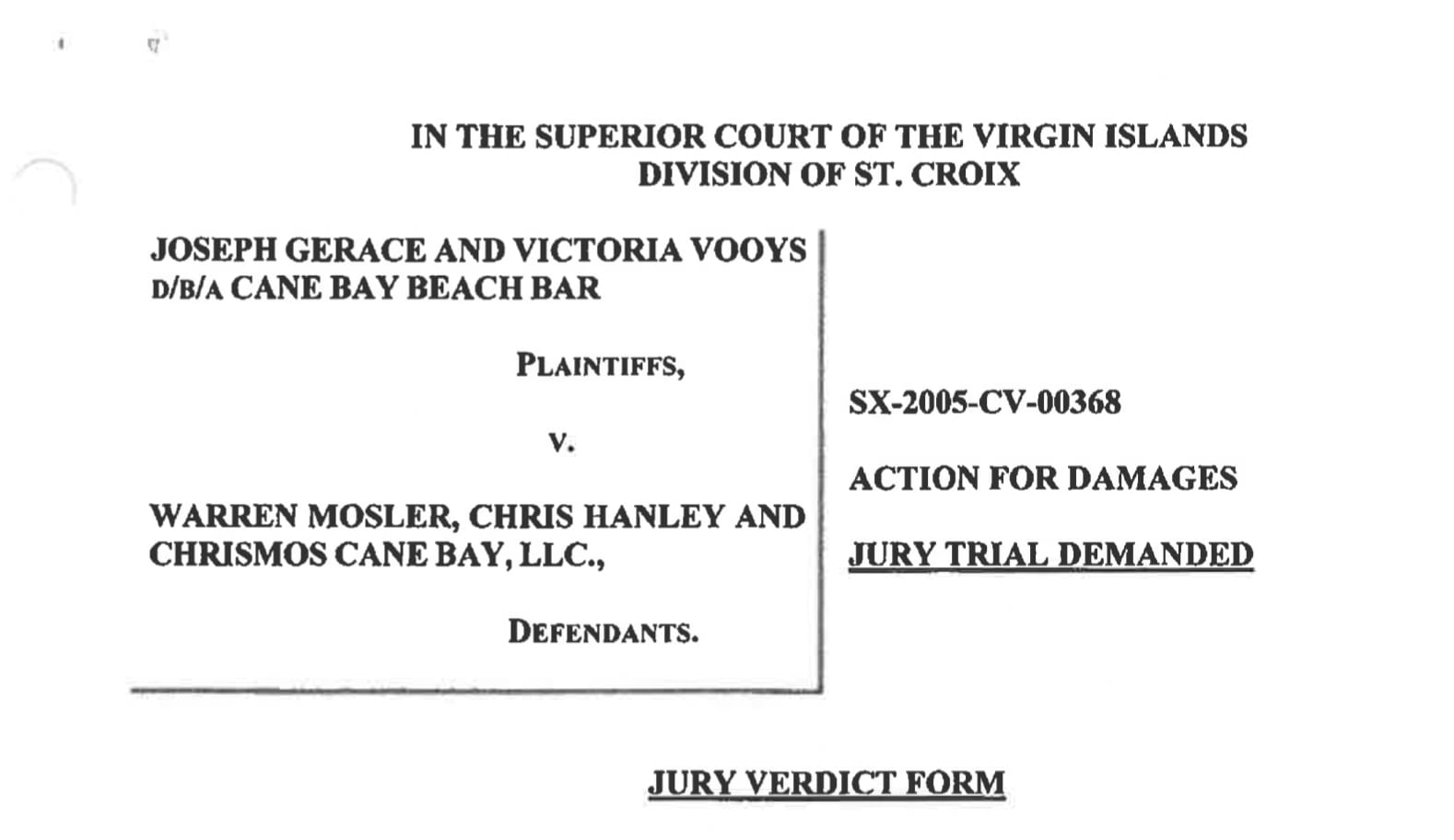 The verdict in Superior Court on Thursday awarded $320,000 in damages to Joseph Gerace and Victoria Vooys, operators of the Cane Bay Beach Bar.
Gerace and Vooys were able to prove Mosler, realtor Chris Hanley, and the company Chrismos Cane Bay breached good faith in their lease-agreement dealings and intentionally misrepresented the beach bar operators.
Lee Rohn, who represented Gerace and Vooys, said Mosler and Hanley had refused their lease and kicked them out of their popular Cane Bay Beach Bar. Rohn sent out a statement alleging Mosler "did not like the local crowds and wanted a more white, middle-class restaurant." To justify refusing the lease, Mosler and Hanley went on the radio to claim the bar owners were frequently late on their rent, according to Rohn's statement.
[adrotate group="6"]
The six-person jury found Gerace and Vooys did not owe back rent and were treated unfairly. They awarded $100,000 in damages for breach of good faith and fair dealing, another $120,000 total for defamation, and $100,000 for reckless disregard. It was not clear if Mosler and Hanley planned to appeal.
Calls for comment were not immediately answered.
The suit was originally brought in 2005 and included hundreds of pages of documentation. It was one of at least 13 litigation efforts tied to Mosler.