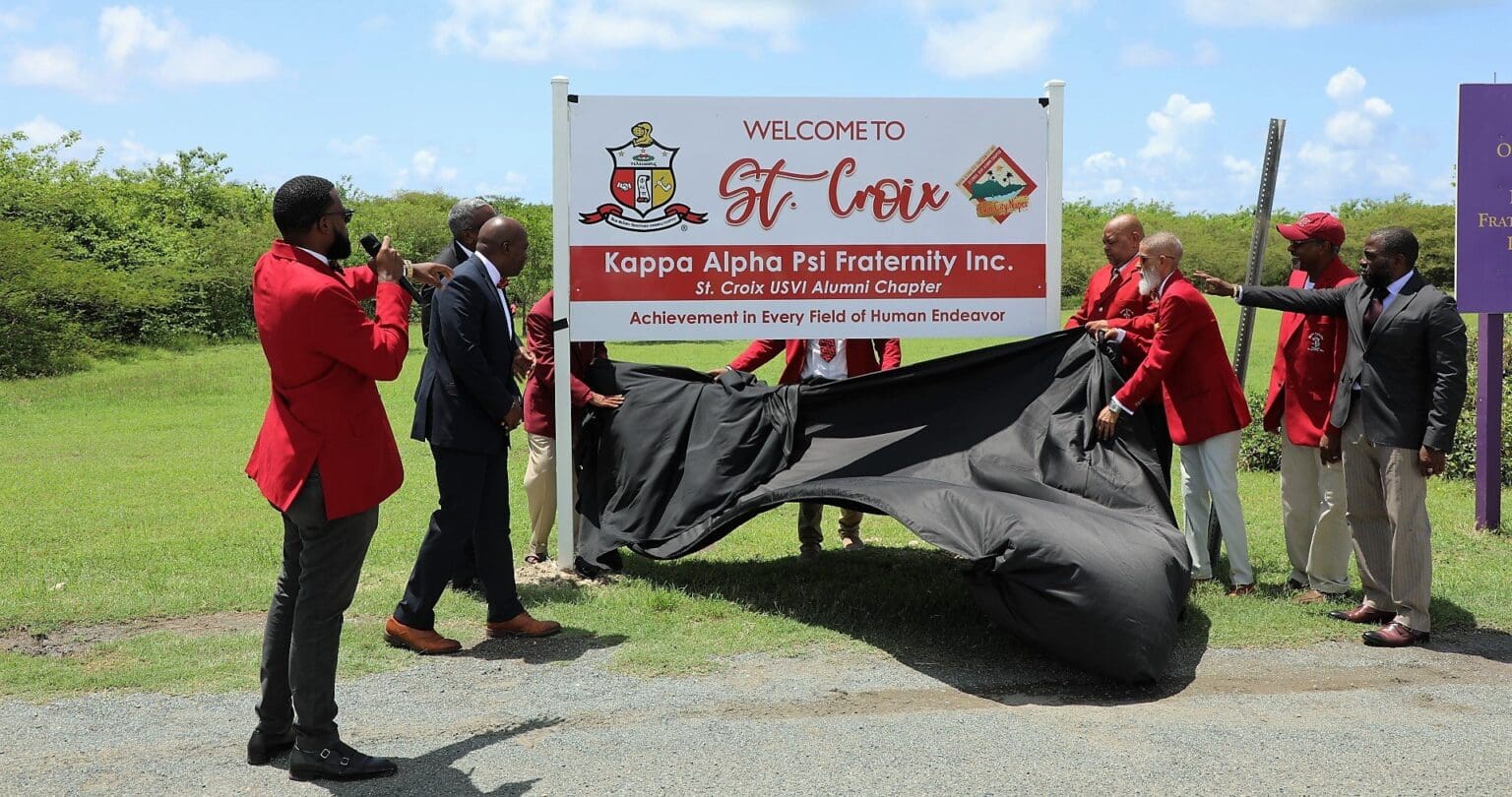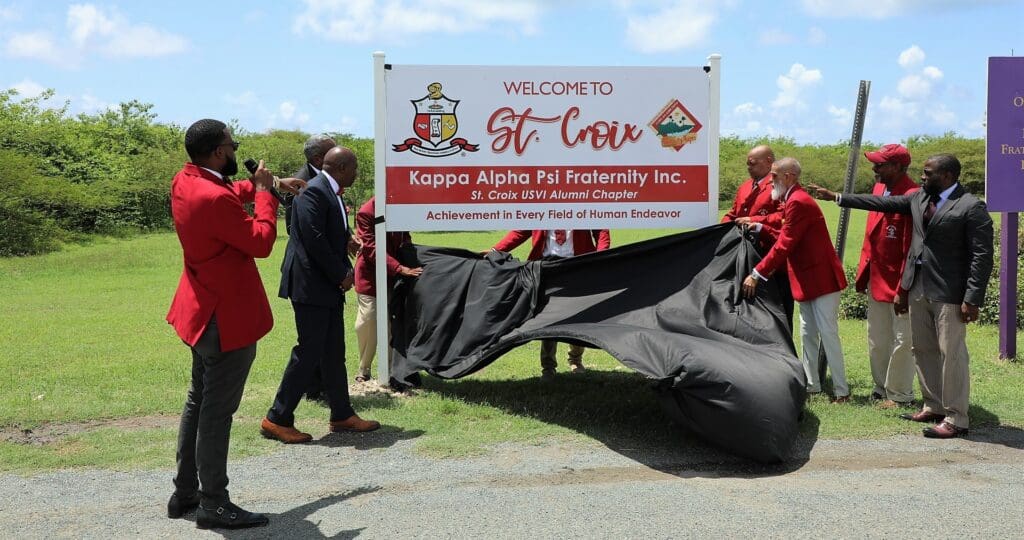 Members of the St. Croix, U.S. Virgin Islands Alumni Chapter of Kappa Alpha Psi Inc. unveiled their "Welcome to St. Croix" sign on Monday.
The sign is erected on the south side exit of the Henry E. Rohlsen Airport, to welcome airline travelers to St. Croix, according to a press release announcing the initiative. Gov. Albert A. Bryan Jr., a Kappa Alpha Psi Fraternity Inc., member, joined in the ceremony.
The St. Croix U.S. Virgin Islands Alumni Chapter of Kappa Alpha Psi Incorporated supports tourism growth in the territory. Tourism boosts the revenue of our local economy, creates jobs, develops the infrastructures of the Virgin Islands, and plants a sense of cultural exchange between visitors, the release stated. 
Kappa Alpha Psi has had a global impact on events that affect our local communities as well as places around the globe, according to the release. Local chapters participate in community outreach activities to feed the homeless, provide scholarships to young people matriculating to college, serve as mentors to young men, participate in blood drives and serve as hosts of seminars for public health awareness, to name a few of the initiatives, the release stated.