On June 9, Kent Bernier Sr. and Oakland Benta held the first half of their official announcement for Governor and Lieutenant Governor of the US Virgin Islands at the Emancipation Garden on St. Thomas.
"I am looking out for the young, the elderly, and the forgotten," said Bernier.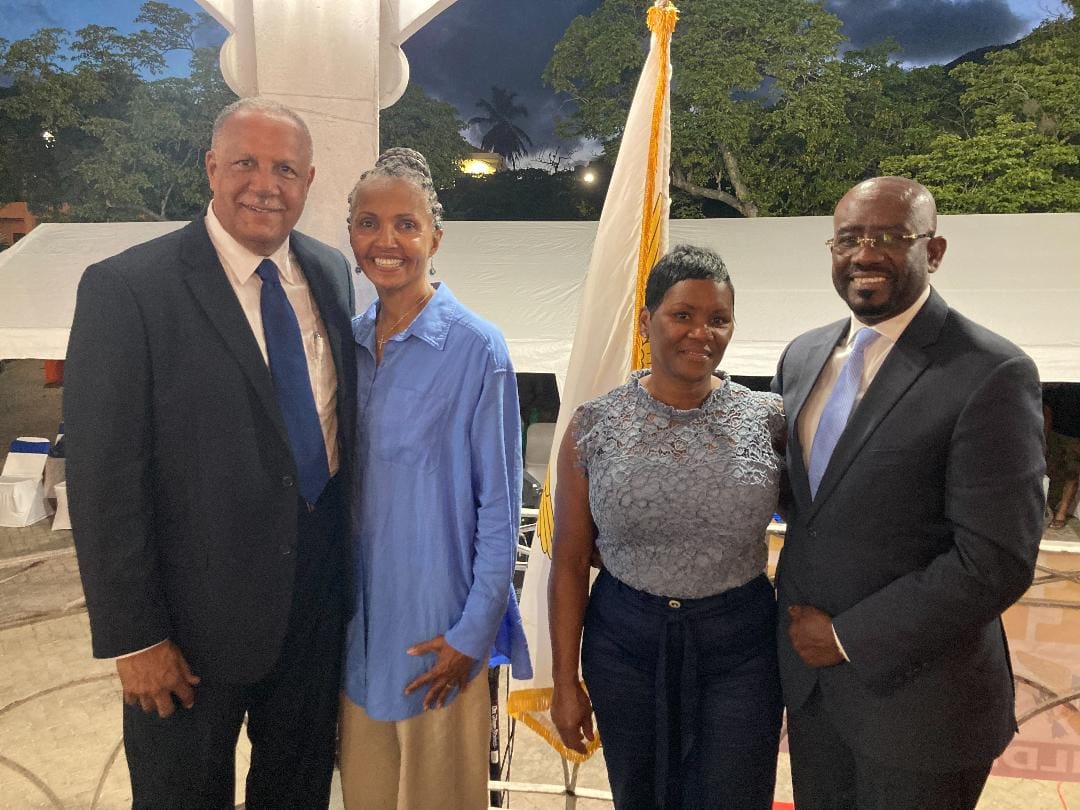 Bernier announced that he wants to create a better economy for the people of the territory, and in doing so, he said the job market would expand. The gubernatorial candidate said that his administration will take the goods and services from $3.8 billion dollars to $8 billion dollars in five years and add $2.4 billion dollars to the general fund. More so, in his speech, Bernier said that his administration would cut energy costs in half.
"Not only will there be a bigger job market where our graduates will be able to apply for work, the cost of living will go down by fifty percent," said Bernier.
Bernier spoke about his solutions for the territory. He discussed establishing co-ops for low-income housing communities, creating efficient educational facilities, increasing the wages of nurses and teachers, renovating all healthcare facilities with modern equipment, reducing healthcare costs, establishing irrigation systems for farmers, and fixing the issues with the Government Employees Retirement System, which he says has not been resolved.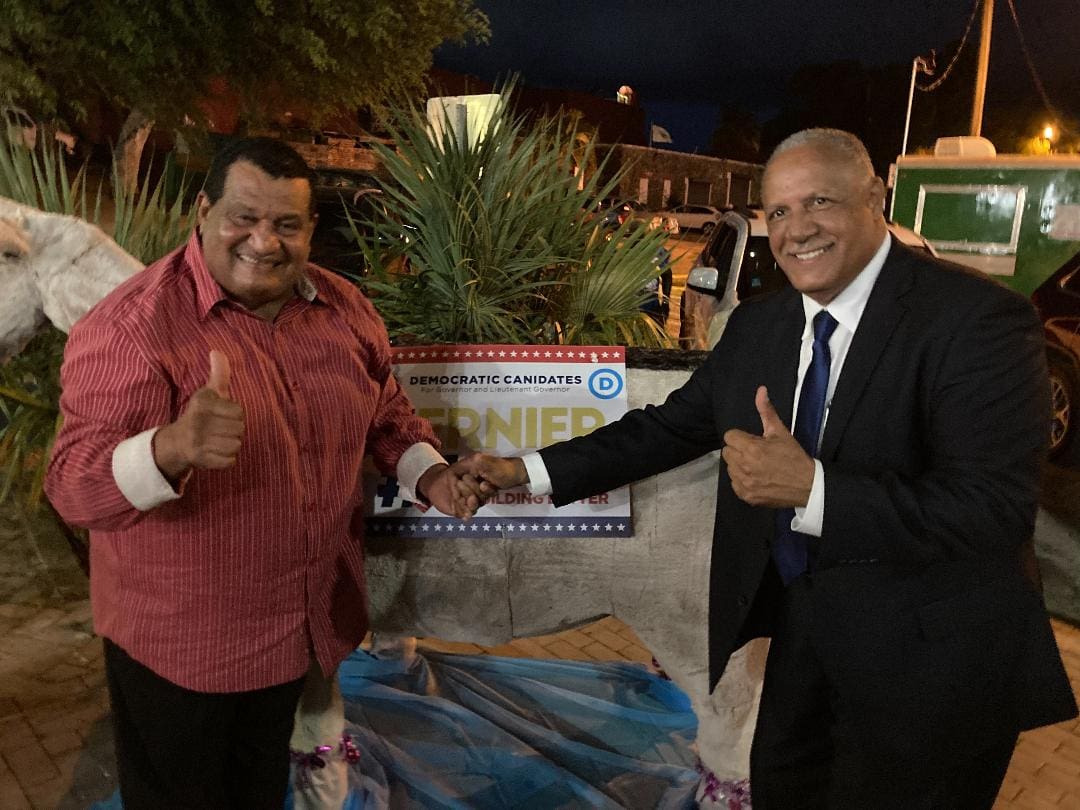 On St. Thomas, Bernier said that his administration will open an abattoir and even a new roadway for access in Bordeaux. Another goal for the capital island is to establish a transshipment route between the former Addelita Cancryn Junior High School transshipment terminal and the Bovoni transshipment terminal.
On St. Croix, the gubernatorial candidate said that sugarcane production and poultry, fruit, vegetable, and dairy production facilities would be established. He added that a new watershed using recycled water will be developed to assist farmers in times of drought.
For St. John, Bernier's position is to ensure that residents can give birth on the island, the creation of a new cemetery, a new school, amphitheater, and green space. He said his administration wants to "take pressure off of Cruz Bay" and re-energize other towns. They even want to establish backup power units for residents and business owners in Coral Bay and open up Lameshur Road for locals, which will benefit residents, especially in times of disaster.
Bernier ended his speech by encouraging community members to vote in the Democratic primary on August 6, 2022.
His running mate, Oakland Benta Sr., spoke to the audience about many of the disdains that residents complain about, and he reinvigorated that all the issues shared about the community can be addressed.
"If we say we're going to serve you, you must be first," said Benta. "Our nation has crumbled in so many ways."
Benta added that he, Bernier, and their team are prepared to support the people of the territory.
"The team of Kent Bernier Sr. and Oakland Benta will assure you today, henceforth, that the mile is not long because we have the energy. The time is not short because time is longer than twine," said Benta, indicating that his team is prepared to address shortcomings in the community.
Other presenters included Glen Smith, Edward Bertrand, Harim Abiff, and Bernier's daughter Cynthia Bernier who spoke highly of the duo.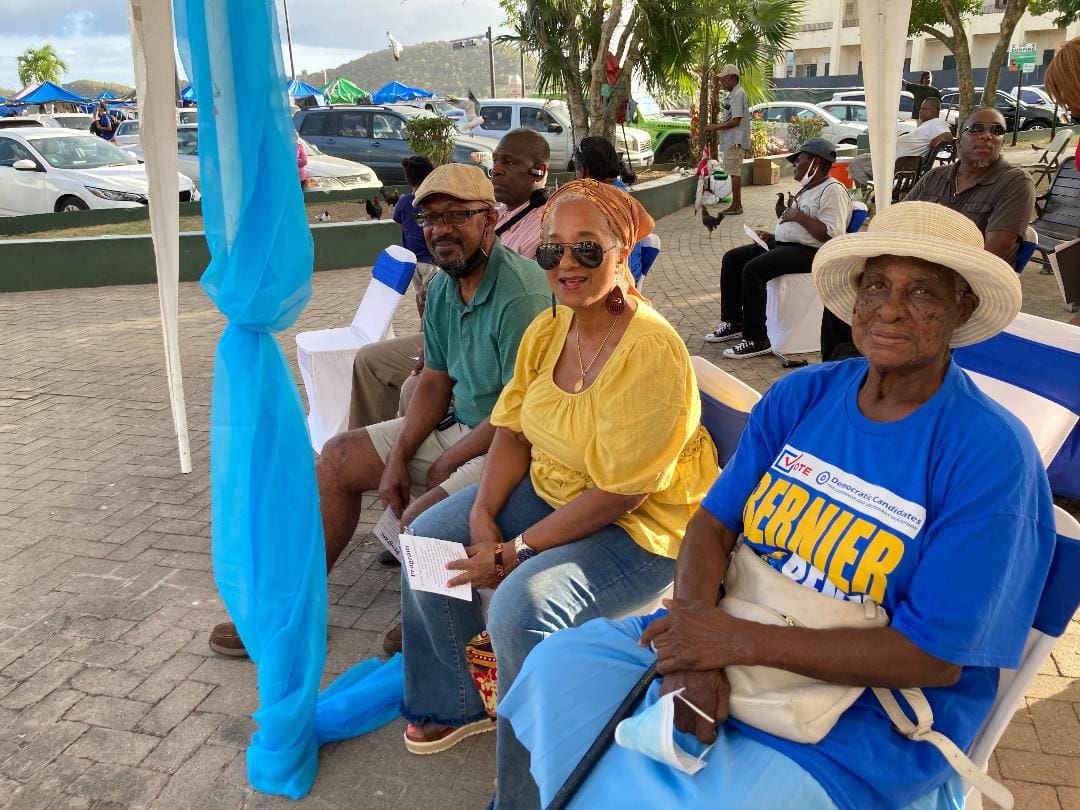 "My dad has always been encouraging in what I want to do if it's empowering myself and others," said Bernier's daughter. She added that her father is "sad today for the people of the Virgin Islands" unless "we make change through love" and that he wants to "rehab schools, build new schools, hospitals, and care for our elderly."
Smith, a former district chair of the Democratic Party of the US Virgin Islands, described the candidates as leaders who truly care for the US Virgin Islands and will protect the people's interests.
Bertrand said, "I know with the guidance of Kent Bernier, Oakland Benta as our governor, lieutenant governor, we will be on the path to doing something. Not just talking the talk."
A crowd of more than fifty people were seated and standing near the bandstand, with many onlookers in cars and around the sidewalk viewing the announcement.
The Bernier-Benta campaign can be reached by phone at 340-203-0222 or email at vote@bernierbenta2022.com. They can be reached on Facebook and on Instagram as well.
Adisha Penn is a volunteer for the Bernier-Benta campaign.