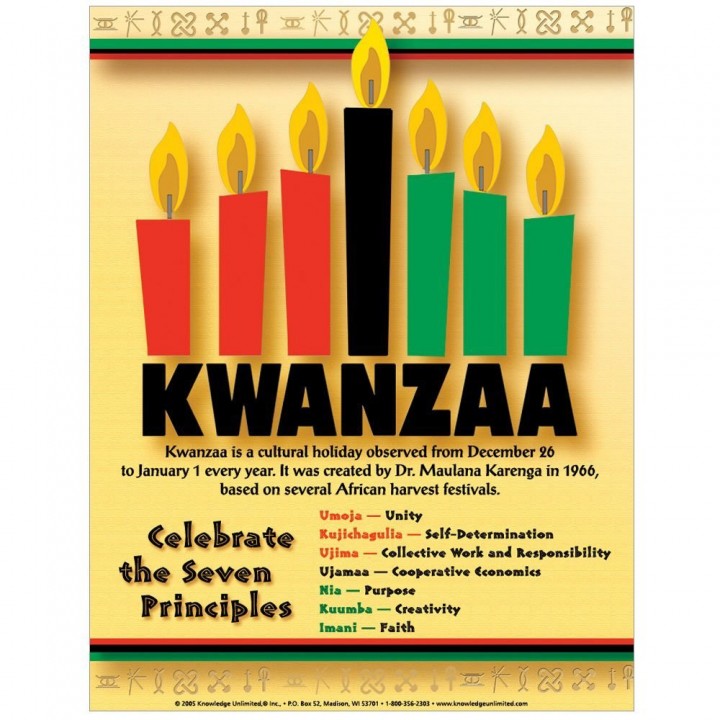 St. John Tradewinds
Sigma Theta Omega Chapter of Alpha Kappa Alpha Sorority, Incorporated will host its 21st Annual Community Kwanzaa Celebration on Saturday, December 26, at 2 p.m. at the Franklin Powell Park in Cruz Bay.
The public is cordially invited to join Sorority members as they celebrate Kwanzaa. Centenarian, Mrs. Pauline Louise Thomas of St. John, who celebrated her 100th birthday on October 3, 2015 and Mrs. Merlene Frett-Smith, retired educator of St. Thomas will be honored as the 2015 Community Elders. Akinyemi and Mariel Blake will be the guest speakers.
"This year's celebration will be festive and fun and will feature favorites such as the Mungo Niles Cultural Dancers and the St. Thomas Majorettes," said Anise Hodge, president. "Our Kwanzaa celebration starts promptly at 2 p.m. in the afternoon which is a change in time from past Celebrations."
Everyone is encouraged to dress in their most fabulous African wear! The audience choice of the best dressed will receive a prize. Certificates will be presented to all who participate.
For more information or to participate in the program, please contact the Chapter Program Committee Chairperson Donna Frett-Gregrory at donnagregory65@hotmail.com or President Anise Hodge at 643-7453.
Alpha Kappa Alpha Sorority, Inc. is an international community service organization of university women founded January 15, 1908 at Howard University in Washington, D.C. At 107 years since its founding, AKA is the first organization of its kind for black women with over 250,000 members in more than 900 chapters around the world. There are four chapters in the Virgin Islands, two in the St. Thomas-St. John, Sigma Theta Omega Graduate Chapter and Rho Omicron Undergraduate Chapter at the University of the Virgin Islands and two on St. Croix.