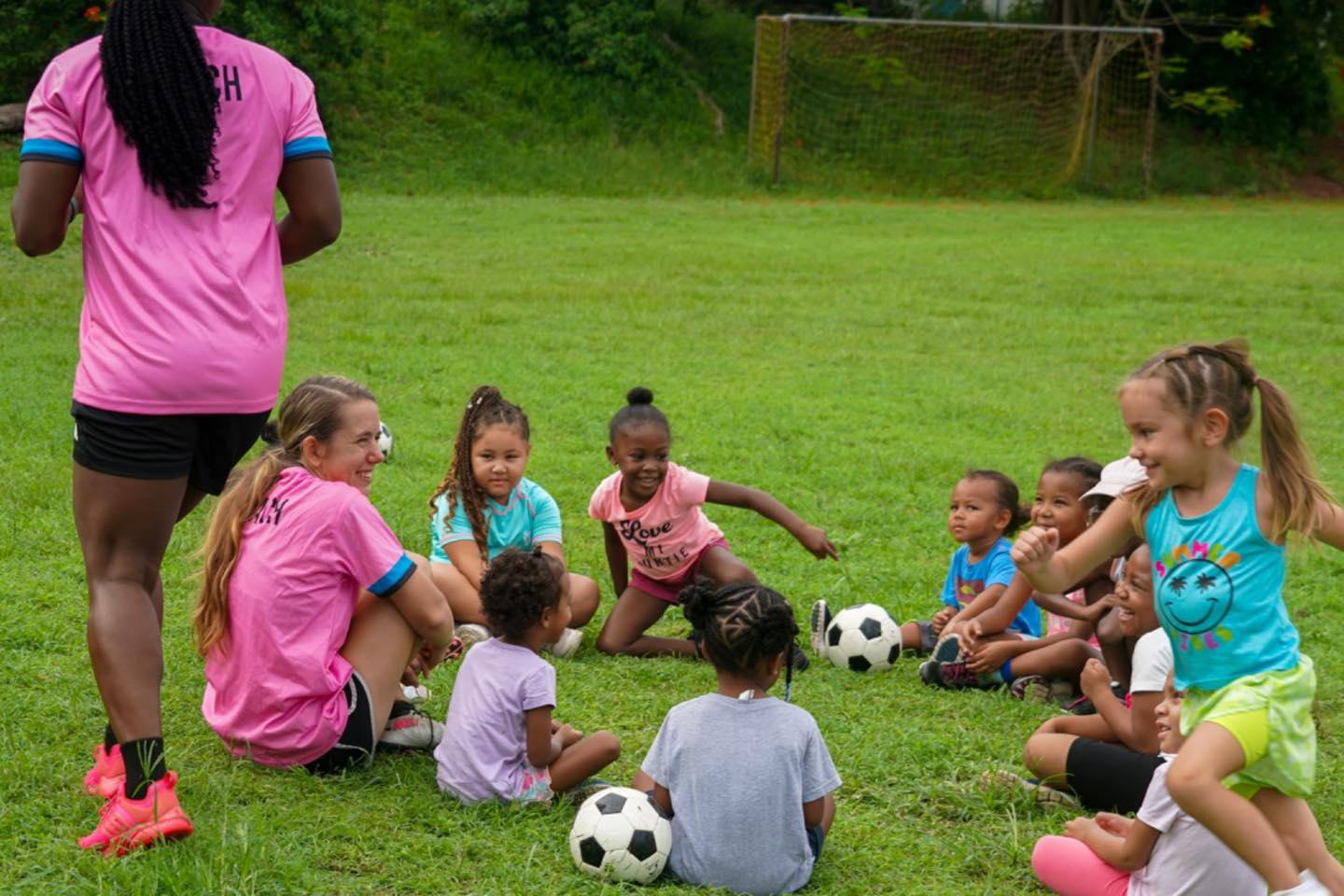 Brace yourselves, soccer enthusiasts and community champions! The highly anticipated first annual fundraising Fall Festival, orchestrated by the dynamic Lady Rovers Soccer Club (LRSC), is set to ignite the Bethlehem Soccer Field with unbridled energy this Sunday from 10:00 a.m. to 6:00 p.m.
Get ready for a day brimming with family-friendly festivities, live performances, delectable treats, vibrant vendors, and exhilarating games, all in the name of a cause that resonates deeply with the heart of St. Croix. The LRSC's mission is to empower young girls aged 3-14, instilling in them the enduring virtues of athleticism, confidence, team spirit, and an unwavering passion for soccer. The proceeds from this spectacular event will directly contribute to supporting these budding talents, including the travel team destined for Orlando, Florida, where they will proudly represent St. Croix in a youth soccer tournament.
The festival's star-studded lineup is set to captivate audiences with performances by Pollo Goodings, Gyasi Clarke, Ras Attitude, Blackest, Trini Posse Rhythm Section, and a few surprise guests that promise to elevate the excitement to new heights. This is not merely an event; it's an experience you won't want to miss. So, mark your calendars and join a day of joy, unity, and soccer celebration.
Coach Mackiesh Taylor-Jones, a local attorney and passionate advocate of youth development through sports, emphasizes the profound impact of soccer on shaping life skills. "Growing up, soccer was more than just a sport, but a place where I learned skills for life that are with me today," said Mackiesh. The Lady Rovers Soccer Club are not just building a formidable girls' travel team; they are shaping individuals equipped with invaluable life lessons gained through team sports, she said.
Since its inception in 2021 with divisions for Under 10 and Under 15 years old, the LRSC has expanded its reach to include the adorable "Lady Bugs" division for Under 6 years old. The recent "Summer Kick-off Tournament" drew teams from the British Virgin Islands, St. Thomas, and across St. Croix, showcasing the growing influence of the Lady Rovers Soccer Club. Generous sponsors such as Brand Virgin Islands, Virgin Islands Food Tours, Feel-I's Vegan Ice Cream and Tings, Gyasi Clarke, Pollo Goodings, MC Lanie, and DJ Karl/Selecta UNCXr Specialists have propelled the club towards reaching 50 percent of its fundraising goal.
Chairwoman Wynella Cherubin expressed excitement about the club's future endeavors. "We want to be able to grow our capacity and reach more of the youth with opportunities that may not be afforded to them otherwise," she said, underscoring the positive impact the LRSC aims to have beyond the soccer field.
For those eager to contribute or sponsor this commendable cause, please reach out to ladyRoversSTX@gmail.com. Stay updated and join the soccer fan club by visiting Lady Rovers Soccer on their Facebook page at www.facebook.com/LadyRoversSTX.
Get ready, St. Croix, for a spectacle like never before! This is not just a festival; it's a celebration of community, empowerment, and the beautiful game. Don't miss your chance to be part of history as Lady Rovers Soccer Club kicks off its inaugural Fall Festival this Sunday!