Day three of the St. Thomas / St. John Interscholastic Athletic Association's 2022 Volleyball League featured four teams without a tally in the loss column of this young season.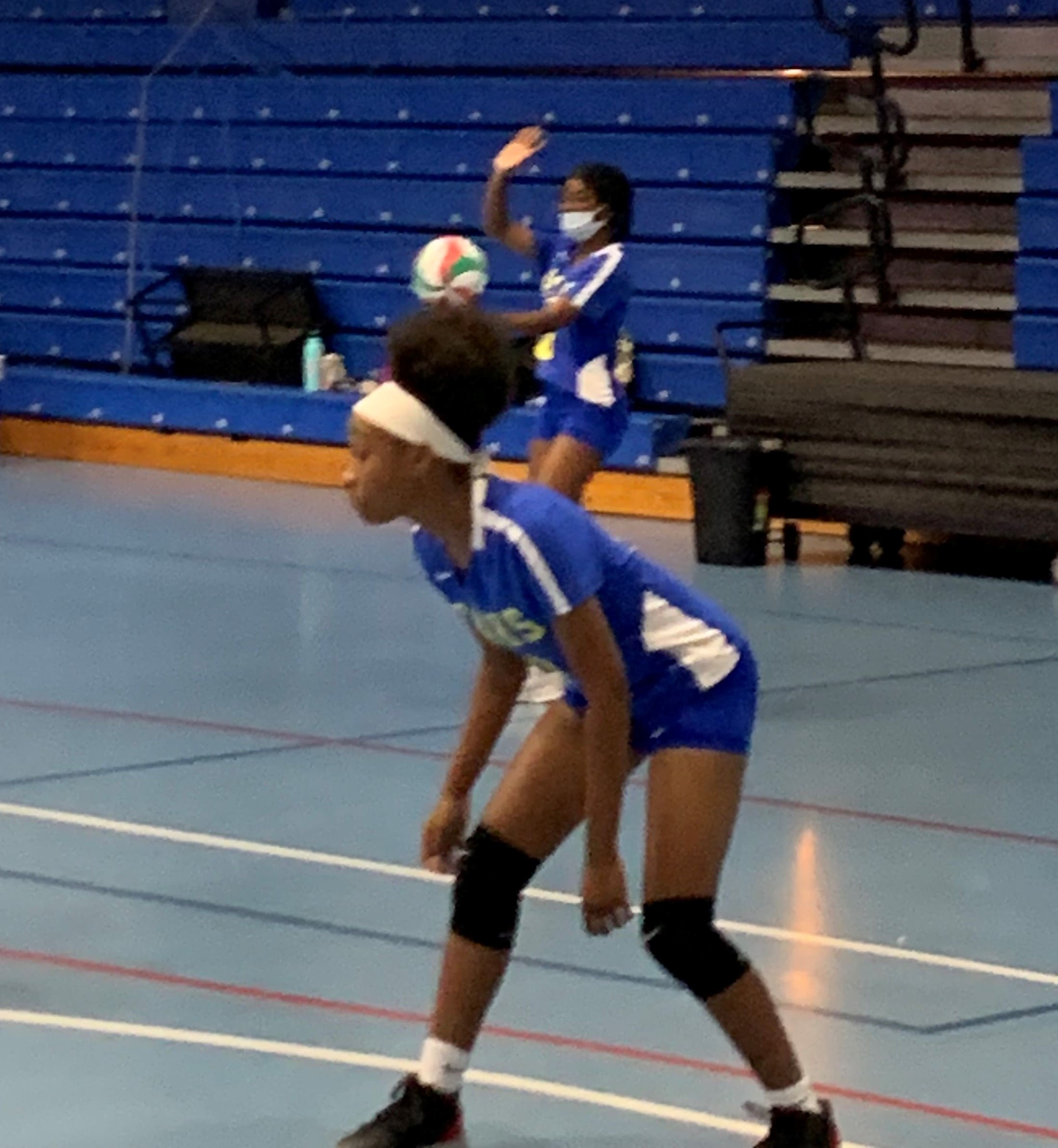 Virgin Islands Montessori School and Peter Gruber International Academy took on Ivanna Eudora Kean High School in the varsity girls divisions. Both teams won their first two games of the league. The Lady Rays of Ivanna Eudora Kean won the opening set 25-20. The Lady Volts responded in the second with a convincing 25-10 win. The third set was close, but the Lady Volts prevailed 15-11. VIMSPGIA sits alone on top of the varsity girl's division, boasting a (3-0) record.
In the other two varsity girls matches played on Thursday, Antilles School Lady Hurricanes defeated Charlotte Amalie High School Lady Chicken Hawks (25-16; 25-17) behind a strong serving performance by Eliana Walters who had 13 points. In the most competitive match of the afternoon, the Lady Barracudas of Gifft Hill School just got by the Lady Vikings of All Saints Cathedral School in three sets (13-25; 25-11; 17-15).
The final two matches of the afternoon featured games in the middle school girl's division. Undefeated Gifft Hill Lady Barracudas did battle against Antilles Canes. Gifft Hill held off the Canes, winning by a score of (25-16; 26-24). Amaya Abraham was once again the star of the afternoon for the Lady Barracudas with 20 service points. In the final middle school match-up, Antilles Hurricanes played All Saints Lady Vikings. Antilles Hurricanes won the match (25-12; 25-12). Brecia Gumbs led the charge with 12 service points. Taylor Roy added seven points. Gifft Hill School and Antilles Hurricanes face each other on Friday, May 6, 2022, to see who is the best team in the middle school girl's division.
[adrotate group="6"]
The league continues on Friday, May 6, 2022, at the MCM Center on the Antilles School campus.
4:00 PM Gifft Hill vs Antilles School Varsity Girls
5:00 PM All Saints vs IEKHS Varsity Girls
6:00 PM VIMSPGIA vs CAHS Varsity Girls
4:00 PM All Saints vs. Antilles Canes Middle School Girls
5:00 PM Gifft Hill vs. Antilles Hurri Middle School Girls
6:00 PM Antilles vs VIMSPGIA Varsity Boys
Here are the standings as of Thursday, May 5, 2022: