The 2023 St. Thomas-St. John Interscholastic Athletic Association (IAA) volleyball season came to an end on Monday with the Middle School Girls Championship Game, which featured Virgin Islands Montessori School and Peter Gruber International Academy (VIMSPGIA) and the Antilles Hurricanes.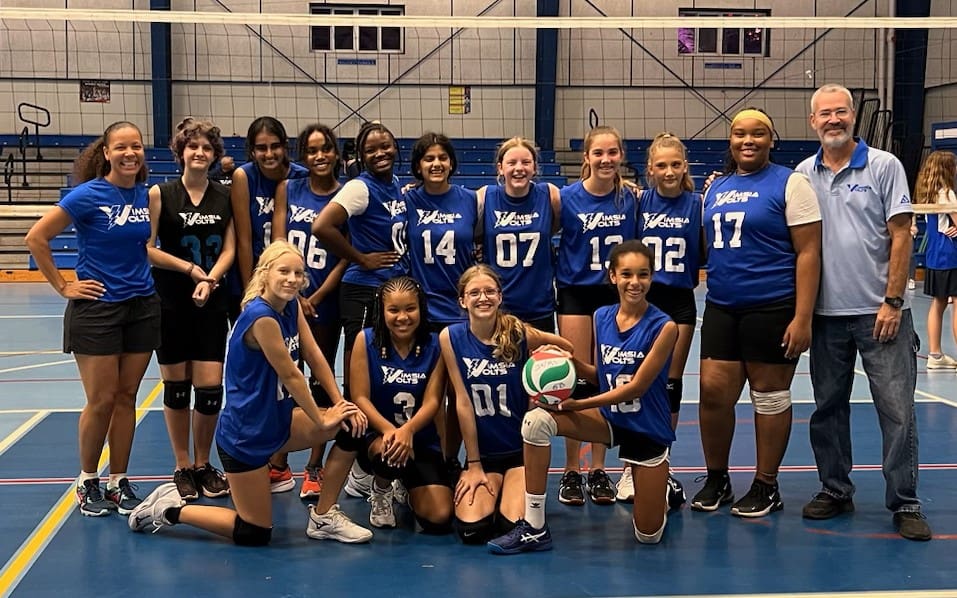 This was an unlikely matchup as the Volts of VIMSPGIA finished the regular season in third place and the Hurricanes in fourth behind an undefeated Antilles School and Gifft Hill School. Antilles entered two teams in the Middle School Girls Division. One team showcased their eighth-grade student-athletes, and their second-team roster featured seventh and sixth-grade students. Their eighth-grade team was highly favored to repeat as champions, but they got upset by their younger counterparts in the semi-finals. Second-place Gifft Hill had beaten the Volts during their regular season matchup but VIMSPGIA avenged that loss and made it into the final match of the season. In that match, Lindsey Allen took full control, scoring 14 service points, leading her team to a (25-20; 20-13) victory over the Antilles Hurricanes.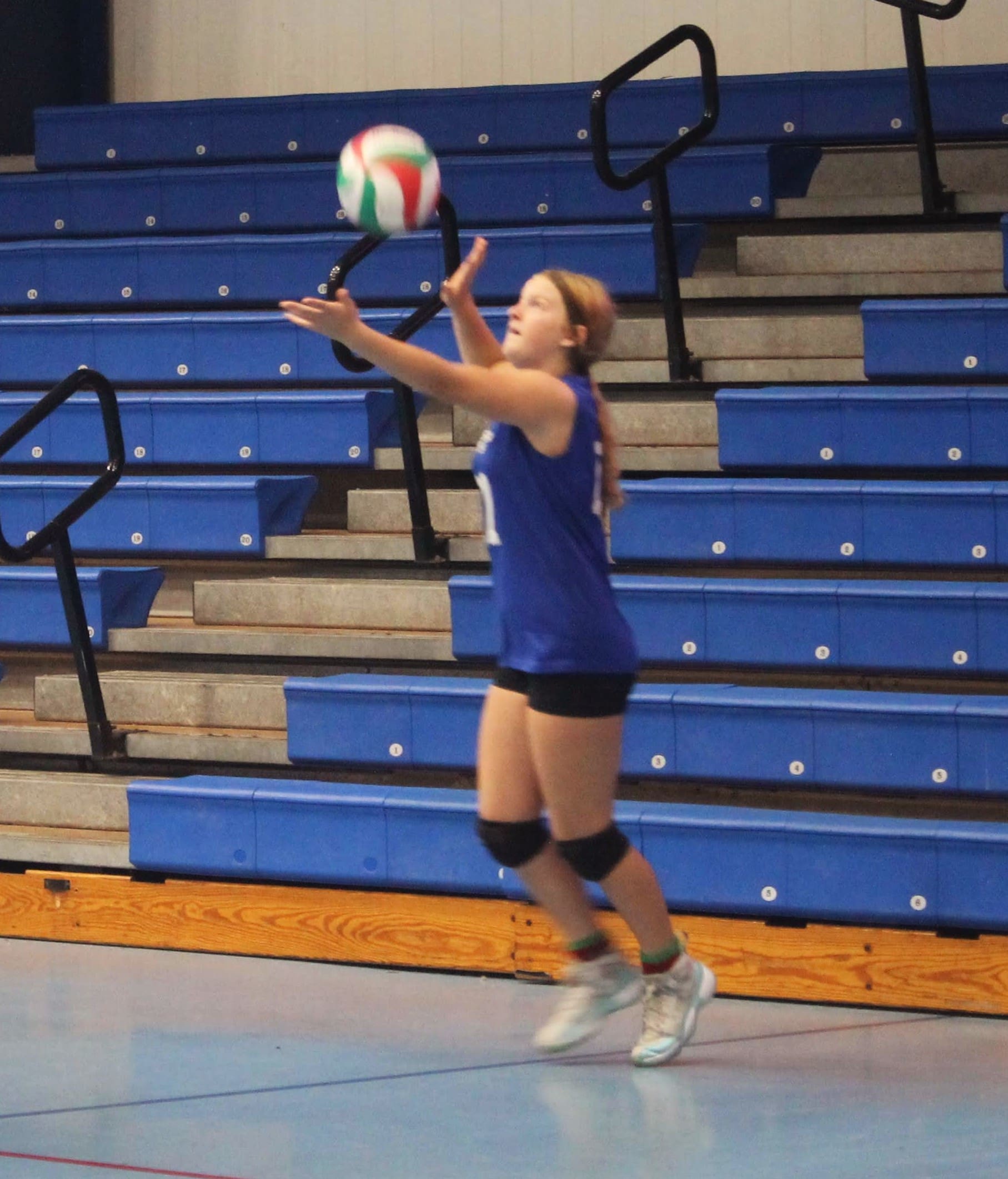 In the Junior Varsity Girls Division, the Charlotte Amalie High School (CAHS) Lady Chicken Hawks defended their crown from one year ago by outplaying Sts. Peter & Paul Lady Jaguars and the Antilles School Lady Hurricanes. The Lady Jaguars did manage to defeat CAHS once in the regular season and twice during the Antilles School Junior Varsity / Middle School Volleyball Tournament, but the Hawk's consistent play of Alahya Jackson, Aurora Burley, and Aaliyah Paul carried them to a second consecutive title.
VIMSPGIA varsity girls' team also captured first place as they won this very competitive division. CAHS Lady Hawks were the two-time defending league champions. The Volts defeated CAHS early in the season but their match against the Hurricanes was initially delayed. When the two teams finally squared off, the Volts won a five-set thriller. CAHS gave the Volts their only loss of the regular season, but that night, the Volts were not at full power as the unofficial league MVP, Alivia Arroyo, was away visiting colleges. Once she returned, the Volts dominated the competition, not dropping one set for the balance of the regular season.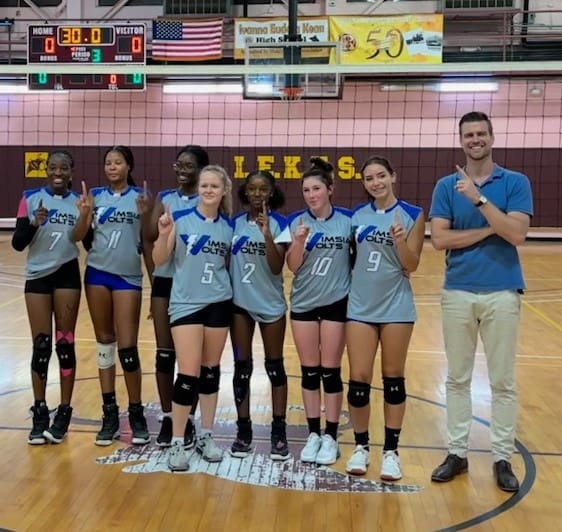 For the third consecutive year, Antilles Hurricanes won the varsity boys division. The Hurricanes went 10-0 in league play, dominating the league. Ruel Hazell and Miguel Toussaint controlled the net in every match they played. The league also featured other quality middle players such as Tamir Browne of All Saints Schools, VIMSPGIA Gavin Johnson, and K'Nard Callendar of CAHS. The dynamic duo of Hazell and Toussaint was too much for other teams to overcome.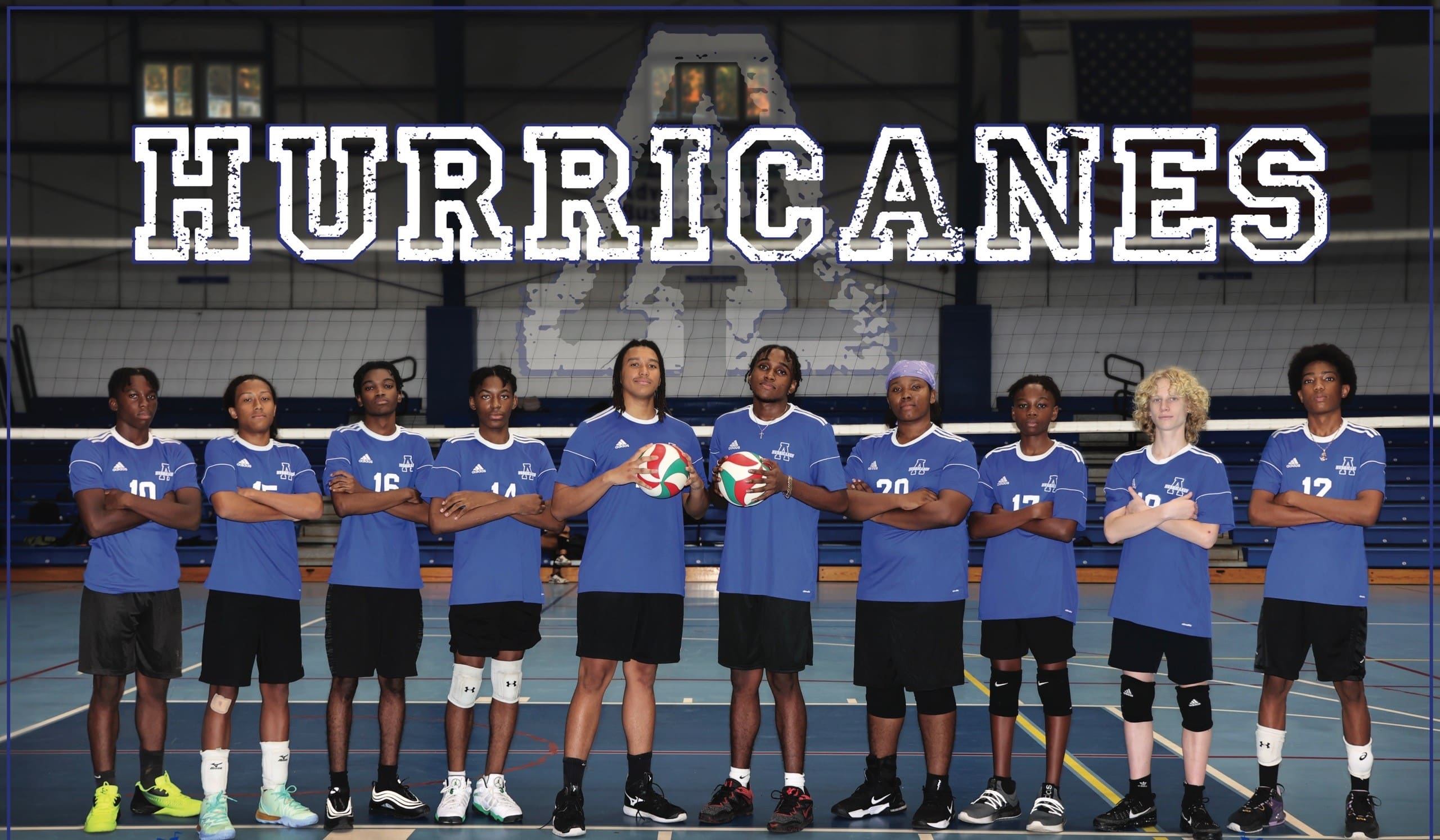 The St. Thomas-St. John IAA Flag Football League will conclude on Wednesday as Antilles School will face Gifft Hill School in the championship game in the Middle School Division.  The game will be played at 4:00 p.m. at Antilles School field.