Gov. Charles Wesley Turnbull, sixth elected governor of the U.S. Virgin Islands, was remembered for his servant leadership, his passion for education, history, and family at a funeral service held Saturday on St. Thomas.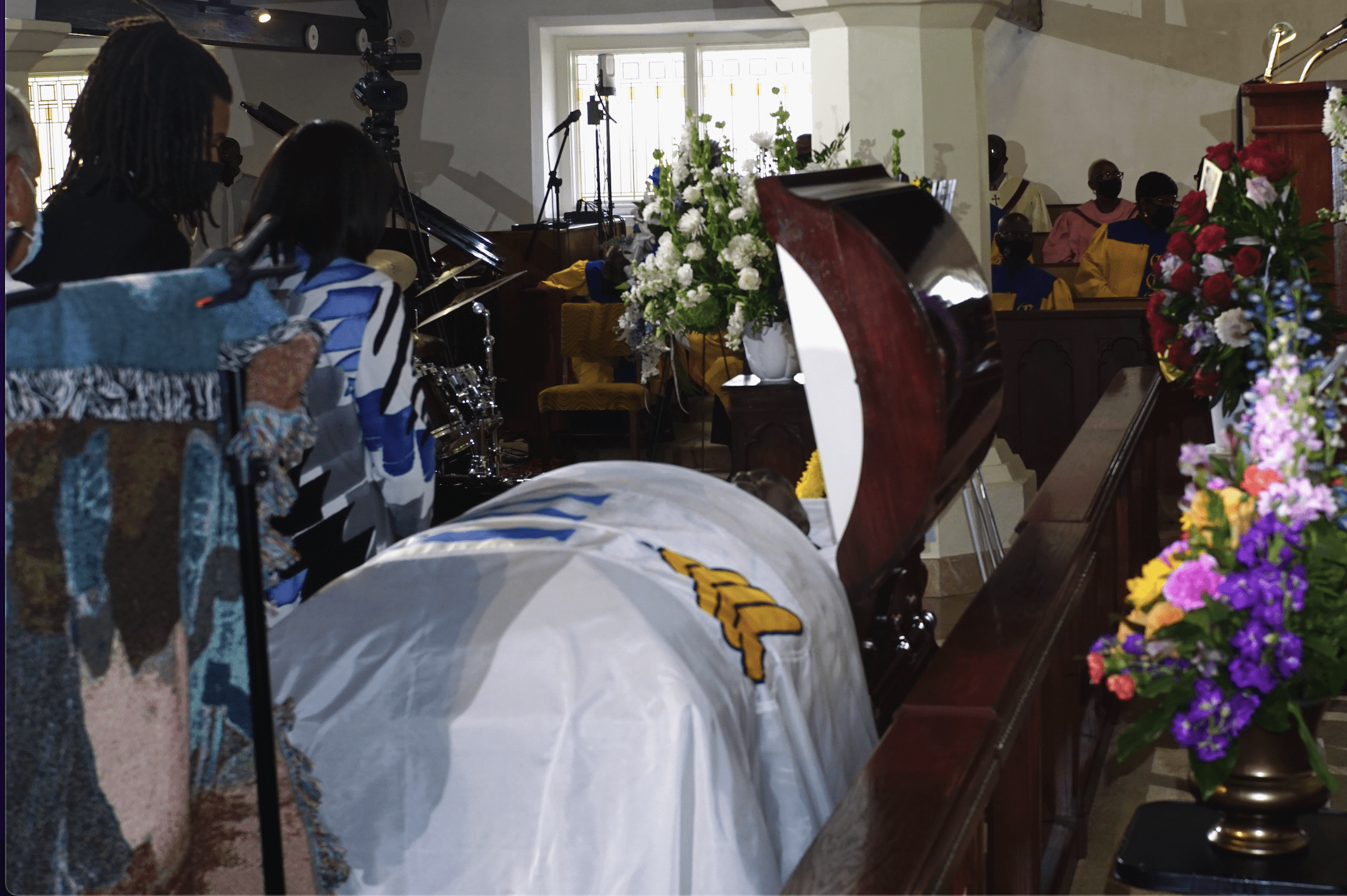 Turnbull was 87 when he died on the U.S. mainland July 3. His funeral service was held at the Methodist church at Market Square, where he worshiped from his childhood days. Family, friends, and associates from the U.S. and British Virgin Islands gathered there, along with leaders from the two territories.
Those who attended sat patiently through a series of lavish tributes offered by those who knew Turnbull throughout the years. They told stories from his 1950s high school years and his years as a teacher, principal, and education commissioner. Some of those who knew him then had grown and progressed in their own ways through years of public service.
Gov. Albert Bryan Jr. and Lt. Gov. Tregenza Roach led local dignitaries into the Saturday service.
Former Superior Court Presiding Judge Verne Hodge evoked the nickname Turnbull was known by — Charlo — in the Charlotte Amalie High School Class of 1952. Senate President Donna Frett-Gregory, a former education commissioner, praised Turnbull's lifelong commitment to teaching.
One passionate tribute came from James O'Bryan Jr., the former governor's press secretary. O'Bryan told the story of how Turnbull was persuaded to change his political ambitions from a Senate race to the governor's race in 1998.
"I said I would work for him and with him until the end. By the grace of Almighty God, I stand here at the end," O'Bryan said.
Former Gov. John de Jongh Jr. spoke about the time he ran for high office against Turnbull and lost, later winning the governor's race as Turnbull's second term ended. BVI House of Delegates Speaker Julian Willocks and Delegate to Congress Stacey Plaskett said they counted the former governor as a mentor.
"To me, Charles Turnbull, Earle Ottley, and Alexander Farrelly represented gentlemen of quality that each of us try to emulate," de Jongh said.
British Virgin Islands Premiere Natalio Wheatley praised Turnbull's efforts to forge closer ties between the two territories. He spoke with appreciation of how the governor coined the term "Greater Virgin Islands" and the formation of the Inter Virgin Islands Council. The council was formed through an agreement between Turnbull and then BVI Premiere Orlando Smith in 2004. Its purpose was to promote annual Friendship Day events and to hold a yearly conference where the two territories could discuss mutual interests.
Vargrave Richards served as Turnbull's lieutenant governor in the second term. He delivered the first tribute at Christchurch Methodist, Market Square. Richards spoke from a podium draped in a canvas decorated with images of the governor over the course of time.
Former educators Glen "Kwabena" Davis and Whitman Browne described their roles in helping Turnbull write his autobiography. It was, they said, a work in progress at the time of his death. Browne also delivered the eulogy as the funeral service began, interspersing it with several personal memories.
"Last year, Governor Turnbull went to the U.S. mainland to visit family. He did not make it back alive," Brown said.