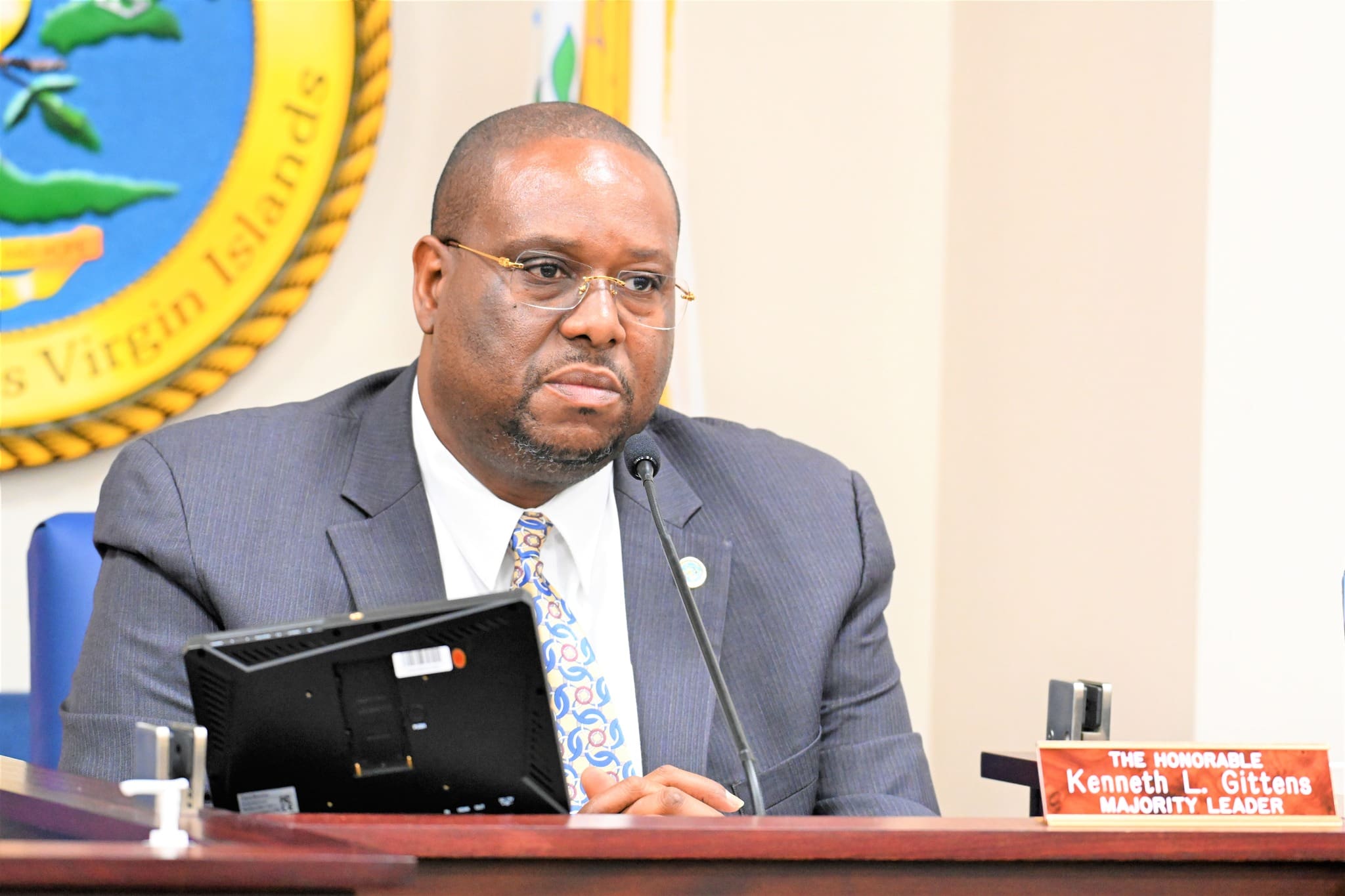 Director Daryl Jaschen of the Virgin Islands Territorial Emergency Management Agency and Commissioner Kimberley Causey-Gomez of the Department of Human Services gave testimony about the territory's state of preparation for the upcoming hurricane season during the Committee on Homeland Security, Justice, and Public Safety. Lawmakers expressed their disappointment with the lack of coordination between the agencies.
"The left hand should know what the right hand is doing," said Chair of the Committee, Sen. Kenneth L. Gittens.
During Jaschen's testimony, he reported that four of the shelters on St. Croix were "in the green," indicating that they were ready for hurricane season. However, after a round of questions from lawmakers, key factors such as lack of supplies and essentials and missing generators revealed two of the four shelters were not completely ready for the season.
Sen. Franklin D. Johnson expressed his concerns with "the unacceptable lack of shelters on St. Croix" and the agency's decision to have Arthur Richards School as a secondary shelter since it has been deemed unsafe for student learning.
Sen. Alma Francis Heyliger questioned if the department had made any plans to tackle the drainage problem to avoid flooding throughout the territory by utilizing collaborative efforts with Public Works, as this is a constantly recurring issue outside of hurricane season as well.
While the answer of having drains cleared was given, Francis Heyliger felt it to be insufficient, with "it proving not to be a solution, since flooding still occurs every time it rains a little hard." 
Keeping pace with recurring issues, Sen. Diane T. Capehart questioned Causey-Gomez about the status of the registry for senior citizens and persons with disabilities to assist with transportation and shelter accommodations during emergencies.
A voluntary senior registry for persons sixty and older living alone or with disabilities was established by Act 8050. Causy-Gomez said, "Currently, 817 individuals are on this list," however, transportation needs to be reevaluated in terms of planning.
With the total of the registry increasing daily, senators' concerns about manning the shelters and the amount of supplies became a topic of interest, considering it is primarily Human Services' responsibility to operate the shelters. Luckily the assistance of volunteers and the American Red Cross helps to bridge the gap.
Executive Director of the American Red Cross, Tina Beazer, said they had more than 4,000 cots, 7,000 blankets, 44,000 shelf-stable meals and 9,000 comfort kits on hand. She said, "The agency is constantly recruiting volunteers. It does take a little while to be thoroughly trained."
Hurricane season for the Atlantic region officially runs from June 1 to November 30 each year, and according to Colorado State University, which issued its first prediction on April 14, predicted a slightly below-average 2023 Atlantic Hurricane Season due to the increase of Sahara dust. 
Jaschen stated, "VITEMA does not have dedicated staff for weather forecasts" and utilizes the assistance of the National Weather Service in San Juan, Puerto Rico. "The NWS also works closely with VITEMA to provide weather forecasts during times of dangerous weather conditions in the US Virgin Islands," he said. 
Gittens asked Jaschen if the territory wouldn't better benefit from developing its own forecasting system here in the territory, to which Jaschen's response was that he is comfortable utilizing his connection with Puerto Rico.
Among the invited testifiers were the Virgin Islands National Guard, V.I. Fire and Emergency Medical Services, the Virgin Islands Police Department, and the U.S. Virgin Islands American Red Cross. 
The VIPD, VIFEMS and VING play a large role in preparing and responding to hurricanes in the territory. Their responsibilities range from ensuring port closure, curfew enforcement, and traffic control to maintain access and restrictions to unauthorized persons and overall emergency response.
"I will be inviting VITEMA back shortly to assure that some of the matters brought up today are addressed. I am hopeful and prayerful that we will put our heads together so that our residents and visitors can feel that this Government is doing everything possible to assure their safety," said Gittens.
Sens. Kenneth L. Gittens, Ray Fonseca, Angel L. Bolques Jr., Diane T. Capehart, Dwayne M. DeGraff, Novelle E. Francis Jr., Alma Francis Heyliger, and Franklin D. Johnson were in attendance at Monday's meeting.
Contact the Red Cross at (340) 778-5014 on St. Croix or (340) 774-0375 on St. Thomas-St. John, or visit their website for information about volunteering.