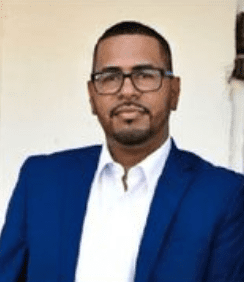 Sen. Samuel Carrión's bill to update and strengthen the territory's Bilingual and English Language Development programs is soon to be implemented. Governor Albert A. Bryan signed the act into law on Monday.
"I would like to thank Governor Bryan, my colleagues and all those that worked in support of this important legislation," Sen. Carrión said. "About 10% of our public-school students are considered English learners, yet we had not updated our policies in this regard since 1972. This is one of the issues I pledged to address, and I am so pleased we are moving forward."
Bill No. 34-0154, now Act 8555, amends various sections of the Virgin Islands Code: setting minimum proficiency requirements and requiring a comprehensive plan to support English learners. The measure also sets the foundation for the hiring of qualified ESL teachers, as well as the training of paraprofessionals, school administrators, counselors and other personnel.
The senator said the bill aims to enhance the United States 1968 Bilingual Act, adopted locally in 1972.
"It had been almost 50 years without any substantial revisions to this statute," Sen. Carrión said. "Just as we need new and modern school campuses, we also need to update our education policies and requirements. It is our duty to ensure that our English learners have the tools they need to become productive members of this community. I want every Virgin Islands student to have the foundation necessary to succeed. This legislation represents progress for us all!"
Educators praised Sen. Carrión's efforts to improve the Education Department's English learning programs and offered input to strengthen the bill.
"I, myself, was a student that only spoke Spanish at home before entering school, and I'm all too aware of the challenges faced by students, teachers and parents. I remain grateful that this measure was met with such widespread support," he said. "I look forward to checking in with the Department of Education in the weeks ahead for a report on improvements being made to its English Learning program."
Editor's note: Sen. Samuel Carrion represents St. Croix District in the 34th Legislature of the Virgin Islands.