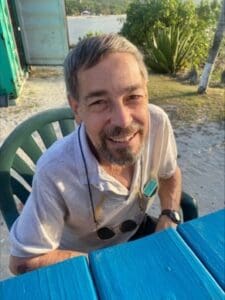 Leonard E. Stiles, also known as "Lenny," died on Sunday, March 27, at his residence in Christiansted, St. Croix, U.S. Virgin Islands.  He was 70 years old.
He was preceded in death by his mother, Jacqueline Stiles; and his father, Harry Stiles.
He is survived by his spouse, Val Stiles; daughter, Lana Elaine Wichrowski; grandchildren: Tyler Donohoo, Alexis Ivey, Jax Donohoo, Victoria Donohoo, Jonah Wichrowski and Tuf Donohoo; great-grandchildren: Bexley and Novalyn Ivey; daughter-in-law, April Donohoo; sons-in-law: Joe Wichrowski and Todd Donohoo; nephews: Matthew Park and Richard Park; and sisters-in-law: Jamie Bailey and Wanda West.
He is also survived by brother-in-law, Ed West; special friends: Stan and Toni Allsopp, Bob and Kim Simko, Kevin and Maureen Murphy, Al and Gloria Blevins, Edward and Ellen Smith, Kalle and Melissa Mais, Jan and Terry Bogart, Kenny and Dee Ullrich, Eva Davidson and Elaine Park; and cousins and other relatives and friends to include Bobbi Lapp and Victor Widlocker.
A Burial at Sea will be held at 5 p.m., Sunday, April 3.  The family has requested that in lieu of flowers, contributions can be made to the U.S. Patriots (Amputee) at www.usapatriotsathletics.org
Cremation arrangements are entrusted to Schuster's Crematorium LLC.