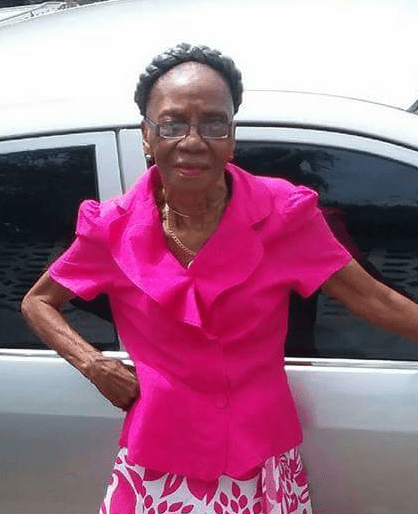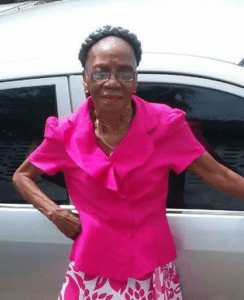 Lillian Agatha Amy Smith died on Aug. 8.
She was preceded in death by mothers: Justina Harrigan and Rachel Foy; father, William Amy; husband, James I. Smith; son, Joseph Smith; and daughter, Janice Smith.
She is survived by daughters: Marva Smith-Ramirez, Marcia Smith-Nickeo and Lillian Smith; son, Alvin Smith; sister: Idalia Forbes (Dally); and granddaughters: Laurel Parker (Peggy), Tiffany, Valencia and Jamisha Smith, Barbara Davis-Stephens (Mickey) and Tamika Nickeo.
She is also survived by grandsons: Michael Davis Jr. (Ragga), Akeam Davis (Yag), Alvin Smith Jr., Jeremy Lambert and Josiah Smith; nieces: Sharon and Cheryl Amy, Arlene and Charlene Forbes; nephews: Lionel, Myron, Uriel Amy, Sonny and Reuben Forbes; daughter-in-law, Joanne Lambert; and son-in-law, Edward Nickeo.
The first viewing will take place from 4-6 p.m., Monday, Aug. 30, at Turnbull's Funeral Home. The second viewing will be held at 9 a.m. followed by a funeral service at 10 a.m., Tuesday, Aug. 31, at Christ Church Methodist. Interment to be at Western Cemetery No. 1.
Funeral arrangements are entrusted to Turnbull's Funeral Home and Crematory Services.