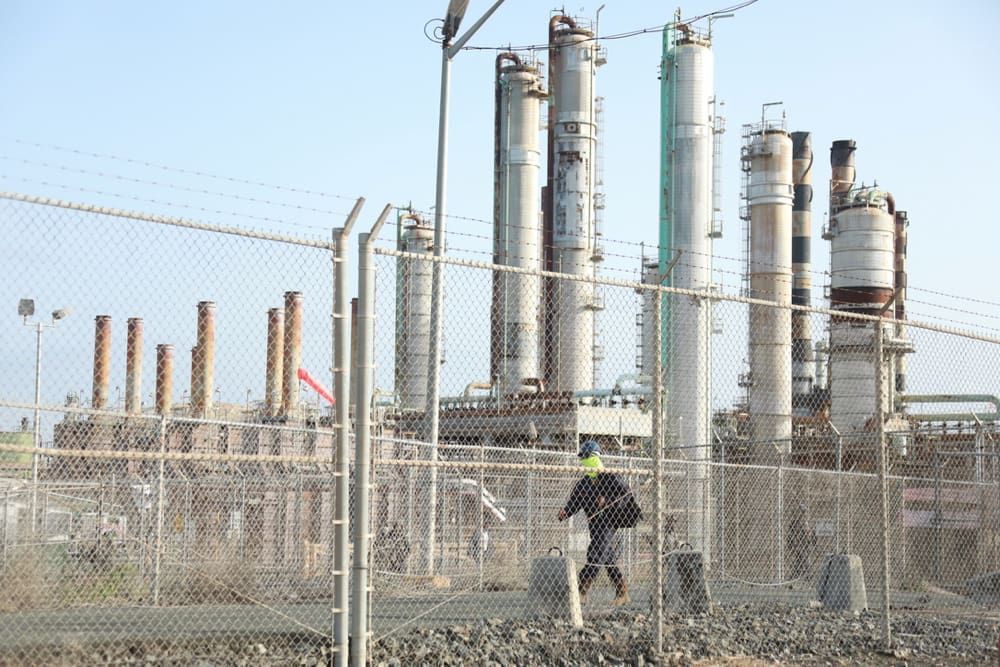 Limetree Bay will begin purging its lines Monday for an indefinite shutdown while sending 19 non-disclosure agreements to prospects it hopes will take over its short-lived refinery operation, the company's chief restructuring officer reported to stakeholders at a Southern District of Texas Bankruptcy Court hearing.
The prospective buyers represent a mix of business types, CRO Mark Shapiro said: from hedge funds similar to Arclight Capital, which purchased the circa 1960s operation out of its prior bankruptcy from Hovensa; to companies that already own similar assets; to petrochemical manufacturers that might want to use the refinery's end products
Meanwhile, the plant's long-term shutdown process will begin with firing up the pilot light of flare No. 8, now repaired after it spewed hot oil across a seven-mile downwind swathe of St. Croix and triggered an Environmental Protection Agency-ordered shutdown.
The work, which involves the purging of sometimes visible gases in the lines, will occur from 6 a.m. to 6 p.m. seven days a week for four to six months. Some steam may be observed at the flare tip when it's started up, the EPA alerted residents on its Limetree Bay website.
EPA sensors will monitor for sulfur dioxide and hydrogen sulfide emissions until October, when Limetree is scheduled to install its own monitors.
Throughout the shutdown, an independent, onsite observer will be in regular contact with the EPA.
Also Friday, the bankruptcy court's Judge David Jones reluctantly approved the debtor-in-possession budget that will see Limetree through a sale, if there is one; putting aside, for now, the legal tussle among parties of who owes what if anything to whom.
"I'm dealing with a budget that I know is wrong and with a situation for which I don't have an alternative," Jones said. "I don't for a second believe the budget, and I don't think Mr. Shapiro believes the budget, but he has done the best he can."
Shapiro described it as "a runway to get to the sale process like no other seen in bankruptcy court."
"There is plenty of hardship to go around in this case, but it is the only option the debtor has," Limetree's lead bankruptcy attorney Elizabeth Green said.
Limetree filed for bankruptcy in July, cashed-strapped with nearly $2 billion in debt to restructure. It continues to employ about 250 people, some of whom have found other jobs since they received their notices as USVI law requires when there's a bankruptcy.
Some 80 employees and their families must be returned to the mainland at a cost of $10,000 to $50,000 per family, Green said.
For questions or concerns during the shutdown, contact the EPA on its toll-free hotline, 866-462-4789, or send an email to EPA community representative Zeno Bain at StCroix@epa.gov. Information and updates on the shutdown process will be posted on the EPA's Limetree Bay Refinery website.