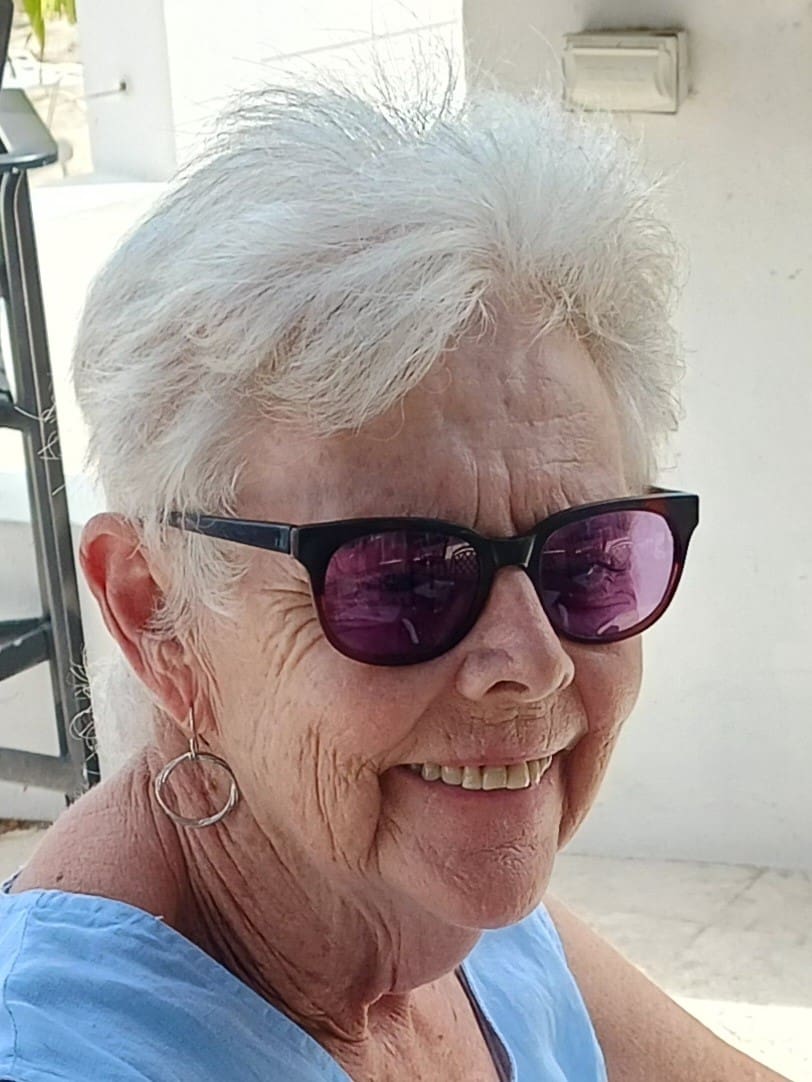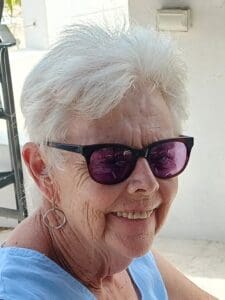 Linda Garvin passed away the evening of April 24, after a long illness.  She was in her home with her husband, Bill Boyton, and her stepdaughter, Joy Gradin.  Her last days were peaceful and quiet thanks to Continuum Care and its amazing staff: Tracey, Shirley, DeNequa and Joey. They made it possible for us to fulfill Linda's wish for the end of her life to be in her control. Linda lived well for 74 years.
Linda loved her new and final home on the island of St. Croix.  She arrived here 13 years ago, stepped off the plane and found a way to give to the island and its wonderful people every day.  A teacher her whole life, she was able to teach at several schools on St. Croix and continue to inspire students, which was always her first passion.
Linda was a woman who believed our lives were enhanced by exposure and immersion in the cultural fine arts of St. Croix.  She supported the arts by volunteering at the art museum, the community theater and the high school theater.  She organized the island's senior collaborative to help create a community among the retirees who also choose to call St. Croix their home.
Her love and care for her fellow humans were played out by organizing and running A Matter of Balance classes on the island for five years with her husband Bill.  This is a nationally renowned program for teaching aging adults how to reduce the risk of falling and overcoming their fear, helping them to stay healthy and on their feet as long as possible.
Linda loved this planet we all call home.  Earth Day was every day for her.  She volunteered at the Botanical Gardens and as a part of the Turtle Watch, tenderly cared for the leatherback turtles that nest on Sandy Point.  She loved to share the wonder of the life cycle of these magnificent creatures with everyone.  Linda participated in the annual Audubon Society Christmas bird count with Bill, learning the many species of birds that also make St. Croix their home.
You could find Linda every Monday morning walking her dogs and picking up trash from the beach – doing her part to make this island a better place for all to live and enjoy.
Her last great effort brought all her skills and passions together to play a pivotal role in bringing volunteers together to build the Cummins Playground in Frederiksted.  Thanks in part to her, it's a place that her great-grandchildren will one day enjoy.
Linda Garvin touched the lives of so many on this island.  The reflection of her love is found in the smiles and stories of all who knew her.  We ask that you all share Linda's story. Tell it again and again so that the mark she made on St. Croix can live on. Hopefully, her story inspires others to action!
One Great Woman, One Great Love, One Great Life!