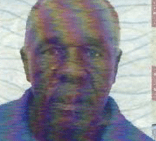 We announce the passing of Livingston T. Bradshaw Sr., who died on July 4, 2022.
He is survived by his wife, Marilyn George Bradshaw; sons Mack Bradshaw, and Livingston T. Bradshaw Jr.; daughters Paulette Bradshaw, and Lorette Bradshaw; brother Telford Phillip; sister Hyacinth Richards; mother–in-law Hyacinth Maynard; and many other relatives and friends.
Funeral services are as follows: The first viewing will be held on Wednesday, July 20, 2022 from 4 p.m. to 6  p.m. at Blyden's Memorial Chapel. The second viewing will be held on Thursday, July 21, 2022 from 9 a.m. to 10 a.m. at Bovoni Baptist Church. Funeral services will be held at 10 a.m. The burial service will follow the service at Smith Bay East End Cemetery. The family requests that everyone wears festive colors and a mask or face covering is required.
Funeral arrangements are entrusted to Turnbull's Funeral Home and Crematory Services.