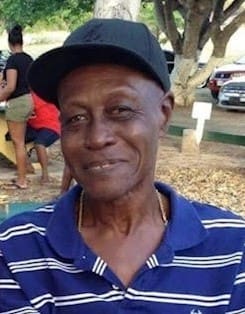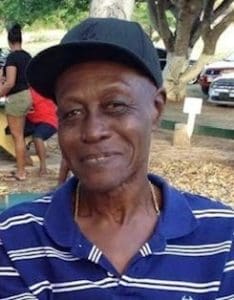 Lloyd Ferdinand Sr. died on Dec. 13. He was 71 years old.
He was preceded in death by his mother, Elfreda Walcott Petersen; father, John Ferdinand; and brothers: Roy and Raymond.
He is survived by his sons: Lloyd Ferdinand Jr. and Ralph Pryce; daughters: Jamillah Dullamsingh, Lloyda and Sheema Ferdinand; caretaker, Frances Ferdinand; granddaughters: Re'Nylah Ferdinand, J'Lene Martinez, Antenasia Marrero and Jamillah Armstrong; grandsons: Jah'sani, Rah'sani, Keleb and Ralph Pryce, Anthony Dullamsingh and Zahir Garcia; daughter-in-law, Raenell Foy; sisters: Rhea and Sharon Petersen, Donna, Rita, Janice and Cecily Ferdinand; brother, Jabbar Ferdinand; uncle, Jerome Ferdinand; mother-in-law, Lolita Pryce; and sisters-in-law: Sanida, Cyd and Rosemarie Pryce, Hildred Otto and Dorothy Pryce.
He is also survived by brothers-in-law: Malcolm and Daniel Pryce, Alfred Byron, Alfred Boyles, and Winston, Foster and Rhoney Pryce; nieces: Kimona Stanley, Gail and Kayla Muller, Ranea, Colleen and Patricia Bates, Tiffany Clercent, Tryra Petersen, Radiance Meyers, Briana Defreitas and Teshannie Williams; special nieces: Chevorn Phillips and Joyann Hodge; nephews: Raymond Jr., Dean, Angel and Rudi Bates, Anthony and Shawn McIntosh, Atashi and Kadeem Stanley, Raymond Meyers, Akeem, Akil and Jabbar Ferdinand, Wayne Tucker, Robert and Terry Beasley; and special nephews: Kai Jackson, George Otto and Ricky Keleb.
Other survivors include great nephews: Braxton Wright and Raymoi Meyers; great niece, Raynique Meyers; cousins: Inez James and family, Florentina Bates and family, Mary Bates-Jones and family, Marcia Wikerson and family, Carmen, Estelle, Hector, Andre, Jose and Mario Crespo and family, Mario and Michael Ferdinand, Lester Hoyer and Mark Wilkerson, the Molloy family, the Sackey family, the Milligan family, the Danielson family, Lonnie Dixon, Peter and Keven Jones family; special thanks to Mr. and Mrs. Maitland Joseph, Glenn Connell, Joseph Samson and Ranald Joseph; best friend, Hermon Petersen; as well as other relatives and friends too numerous to mention.
The viewing will take place at 10 a.m., Thursday, Dec. 23, followed by the funeral service beginning at 11 a.m. at Lord God of Sabaoth Lutheran Church. Interment will follow at Christiansted Cemetery.