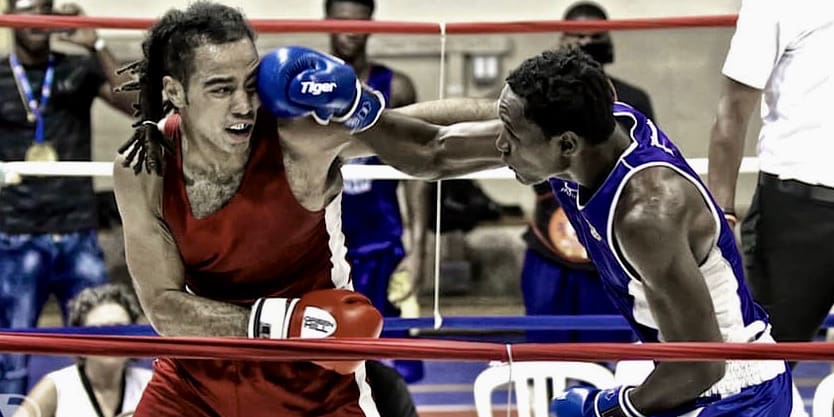 Deion Pruitt is scheduled to make his professional debut as a boxer on March 27 in Atlanta at the Sugar Bert Boxing Tournament. Pruitt said as a teenager he was the target of bullying, which encouraged him to learn to defend himself.
"Boxing gave me the confidence to stand up to bullies. I started boxing as a way to defend myself, but I learned that bullying could be prevented without fighting. After learning how to fight, I never had to fight a bully," Pruitt said.
Pruitt was born on St. Thomas, where he lived most of his life. His parents are Jeanne Warner and Willie Pruitt Sr. He attended the Uller F. Muller Elementary School and then Addelita Cancryn Junior High School. He also spent time at the Edith Williams Alternative Academy.
It was during his time at junior high school that Pruitt became the target of bullies and decided to learn to box. He started frequenting the boxing gym in Paul M. Pearson Gardens at the age of 13, under the tutelage of former professional boxer, three-time world champion, Julian "The Hawk" Jackson Sr. After leaving junior high Pruitt relocated to the U.S. mainland, playing high school football in Louisiana and Florida. When he returned to the islands in 2016, he started competing in amateur boxing tournaments.
Pruitt credits his older brothers for inspiring his athletic career. His brothers, David Fernandez and Devin Pruitt, were a Louisiana state wrestling champion and star football athlete at the Charlotte Amalie High School, respectively. His other brother, Willie Pruitt Jr., though more of a bookworm, was a member of the Air Force and always encouraged his youngest brother to work on his athletic journey.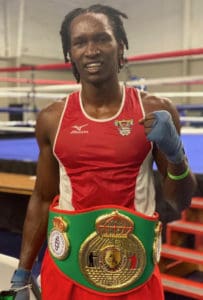 His first professional fight is a scheduled four-rounder against Chris Levant, (0-3). "I've been training pretty hard for it. A lot of pain, sacrifice and early mornings," Pruitt said.
He also joked, "I'm tired. [I'm] just waiting for the bell to ring."
Pruitt isn't nervous about his debut and believes he has trained well enough to be ready for what his opponent has to bring. He says his toughest bout so far was at the 2019 Caribbean Games Championship.
"I got caught with a punch flush on the chin that almost took me out. But I knew I wanted to win so I did what I had to do to secure the 'W.' I ended up winning with a split decision from the judges," Pruitt said.
Pruitt said he hopes one day to become a world champion boxer and believes he can accomplish the feat in about three to five years.
"I want to go as far as my body lets me go, but it's a dangerous sport. It is always good to have a plan A, B and C," Pruitt said.
Pruitt has won quite a few accolades during his amateur experience. They include a silver medal in the 2018 Caribbean Games, gold the following year at the 2019 Caribbean Games and the championship of the 2020 Sugar Bert Green Belt Challenge Champion. He credits his coaches, family and friends who he says, "Help me dominate any force coming at me." He also mentioned looking up to such boxers as Terence Crawford and Manny Pacquiao for inspiration.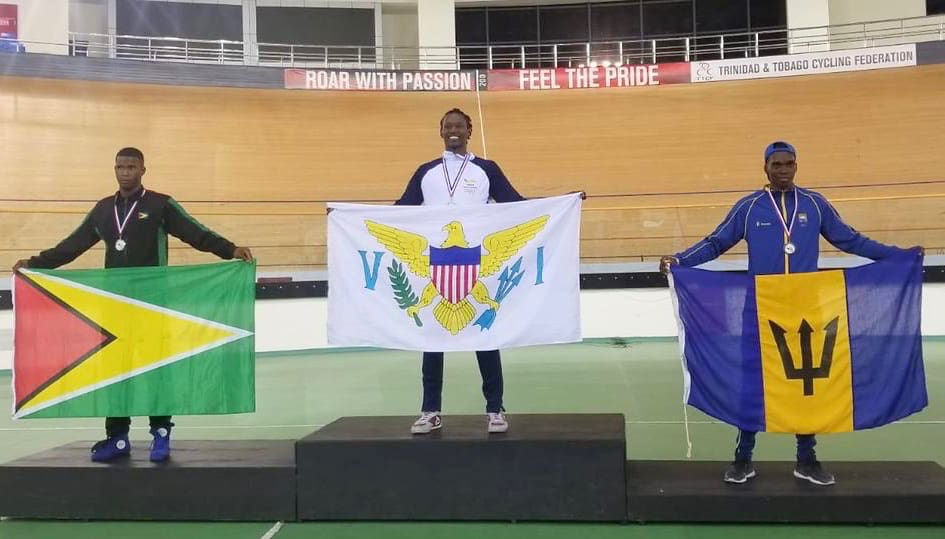 Though he is working on his personal advancements, Pruitt says he loves being an example for the younger generation. He assists his coaches with the kids at his boxing gym and says he wants "to show them that there are opportunities other than going to college, working a nine to five or being in a criminal cycle. Even if they want to go to college, I want to inspire them to do what they want to do."
For those in the community who aspire to box, Pruitt said, "You get what you put into the sport. If you're serious you go as far as you want. If you cheat the sport it will show."
Pruitt is currently on the Virgin Islands Olympic boxing team and has his own business, Bolt Solutions, installing video cameras and surveillance. He is also a technician for Southland Gaming.