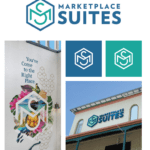 The Caribbean Advertising Federation has announced the winners of the American Advertising Awards for 2021. The awards are the advertising industry's most comprehensive and prestigious competition recognizing creative excellence in advertising. Forty-four companies from the Caribbean submitted more than 550 entries in the competition.
The top award, Best of Show, went to McCann Port of Spain, Trinidad and Tobago, for their "New Normal" video as well as the Best of Video award.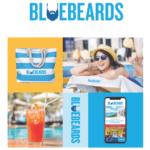 Scoring well in the competition was MLB Creative with eight awards. The team from St. Thomas scored gold for the new Bluebeards logo as well as for its launch brand campaign, Frenchtown Brewing's "Fast Forward 2020" T-shirt, and a corporate social responsibility campaign for Canine Companions. MLB earned silver for the Cryptoroof Global Property website, the St. John Marketplace Suites brand launch campaign, MSI "Wuk from Home" Not-quite-Carnival T-shirt, and for their MLB Holiday Gift Design.
The Strategy Group took two Silver Awards for the USVI Covid-19 Awareness Infographic and the USVI Division of Personnel's logo design.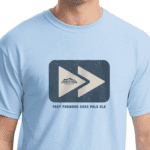 MLB Creative's client was pleased with the wins, "It is rewarding to have the Bluebeards logo and launch branding so highly recognized. Our new name and branding are vital to the positioning of our reinvented resort as modern, unique and energetic as we reach out to adventure seekers around the world," said Bluebeards Chairman Thomas Houghton.
The judging team consisted of veteran judges and advertising executives with decades of industry knowledge. Judging the competition were Mike Rainey, partner and CCO of Brand Society, New Orleans, Louisiana; Chris Sculles, partner and president of McGuffin Creative Group Inc., Chicago, Illinois; and Shaine Santiago, president and CEO of Bravely from Jacksonville, Florida.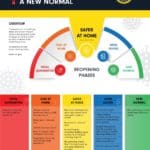 Amy Turkington, Caribbean Advertising Federation 2020 – 2021 president with MLB Creative St. Thomas, USVI, is proud of the multicultural talent represented in the Caribbean region. "The Caribbean once again had the largest showing of creative work in the 4th District of Florida and the Caribbean. This is a phenomenal achievement considering the economic and industry challenges of the region. Because the competition is intense, a win in the Caribbean competition is hard-earned. Every winner should be very proud of their work."
Winners from the Caribbean competition will now go forward to compete on a district level with winners from 18 Florida American Advertising Federation organizations. District winners are expected to be announced in April 2021. Winners from all districts across the U.S. will go forward to compete for national honors.
For a full list of winners or CAF information visit https://www.facebook.com/CAFADDY
For more information on additional graphics, contact Amy@mlbcreative.com.