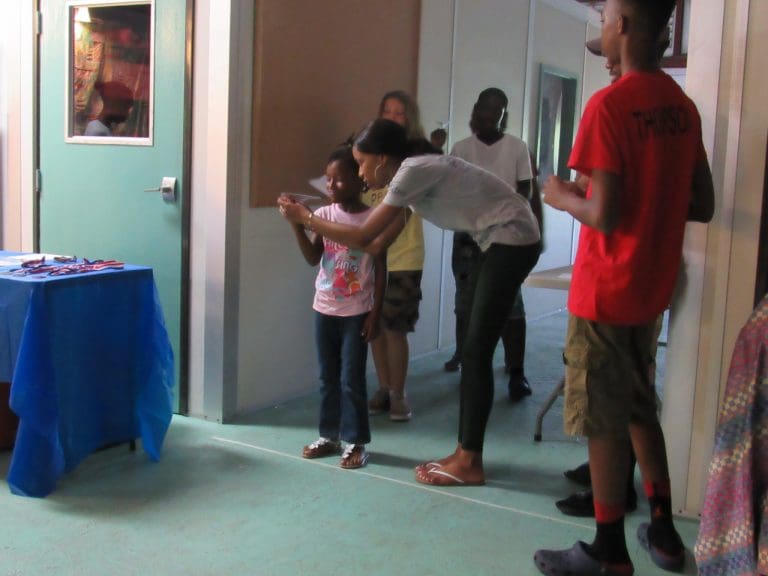 Students and parents got a chance to hone their paper plane making skills in Gifft Hill School's atrium on August 12. Class of 2015 alumna Makeda Dawson hosted the First Flight Competition for ages 6-8 and 9-12, and awarded prizes to participants who got their plane to fly the farthest. The event aimed to "spur the interest of aviation among the youth of St. John."
This is not the first time Dawson has facilitated an event like this. Her first experience came with a community service event held by the Organization of Black Aerospace Professionals club at her school, Embry-Riddle Aeronautical University. "We hosted a paper plane competition where we helped students build planes and fly them. I wanted to host one on St. John to inspire students in my community to show an interest in aviation. I hope I can inspire as many of them as possible because aviation is a good field to join."
Before the competition came underway, participants had the opportunity to familiarize themselves with Dawson and her journey through aviation. She attended Julius E. Sprauve School and later the Gifft Hill School at the Upper Campus.
Dawson decided from a young age that she wanted to join the field of aviation, and researched the best schools for it while in high school. She chose to attend Embry-Riddle Aeronautical University in Daytona, Florida, and has been a student there since 2015. As a junior, she is continuing to seek the licensure needed to fly a Cessna 172 for PSA Airlines.
[adrotate group="6"]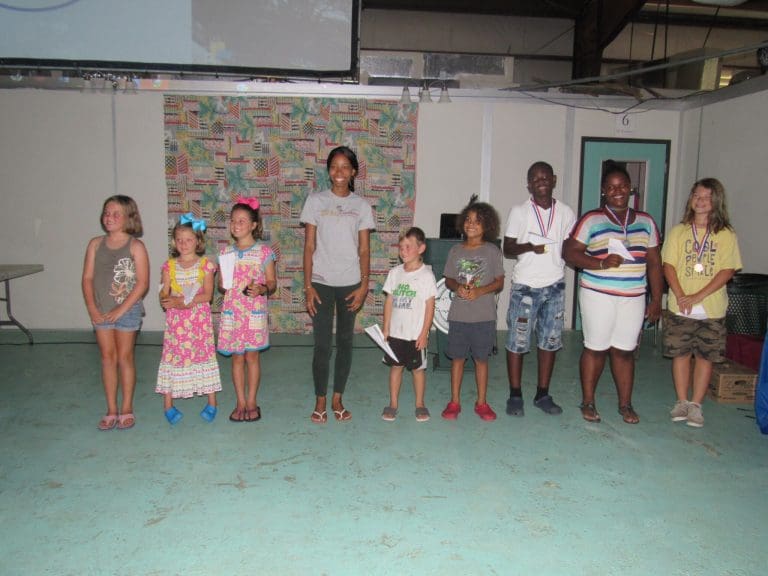 Gleason Thompson, fellow Embry-Riddle student and resident of St. Thomas, joined Dawson at the event. He attended All Saints Cathedral School and Charlotte Amalie High School. He started his higher education at the Florida Institute of Technology, but later transferred to Embry, where he and Dawson became fast friends. He plans to use his knowledge and licensure gained through the school to join the Air Force.
Thompson and Dawson made sure to give participants an introduction into the basics of flight. They explained the four forces of aviation, weight, lift, thrust, and drag, and how they affect the plane as it flies. They also offered several diagrams for paper airplane designs that the participants could use.
Once the competition began, students had 10 minutes to build their planes. By the early afternoon, two winners were selected. Of the 6-8 age group, Marlee Mcveigh built a plane that flew 31 feet. Of the 9-12 age group, Shane Creque built a plane that flew 32.8 feet. The two winners received gift certificates to Scoops St. John, and all participants earned either a trophy or medal.