Pictured above: Cinnamon Bay Resort employee Ben Cox pictured next to the new eco tent steel frame structure. 
Photo courtesy of Judi Shimel.
NORTH SHORE — Cinnamon Bay Campground on the north shore is implementing new ideas on living with nature. According to the new owner of the Cinnamon Bay Campground, the outdoor living design now being put in place was the result of some circular thinking with a little help from down under.
In the midst of what would usually be a fully booked winter tourist season, bare sites have sprouted tents and guests lounge outside the simple wooden cottages. But the tent accommodations are barren, except for crews of workers, nail guns in hand. They're waiting for the eco tents.
New campground owner Brian Stewart of Redwood Parks Company says he expects the first of five dozen tents to be up in a few days. An engineer by trade, and an entrepreneur managing adventure and resort destinations for state parks, national parks and tribal destinations, Stewart chose an Australian contractor to provide yurts to Cinnamon Bay. He explains that he first saw circular yurts in use in the California woods in the 1970s.
That was just about the time Cinnamon Bay Campground on St. John was gaining popularity with the back-to-nature crowd. Back then there wasn't much choice. Visitors could stay at the exclusive Caneel Bay Resort, a little down the road, or they could rough it on a beautiful beach at Cinnamon Bay with or without their own tent.
Caneel Bay operated them both. That was then… Now, in 2017 Cinnamon Bay is replacing the onsite tents with yurts. Yurts were part of life for Mongolian nomads. Traditionally made from cloth or animal skin. When suspended from an overarching roof they were round in shape and provided travelers with comfort and shelter.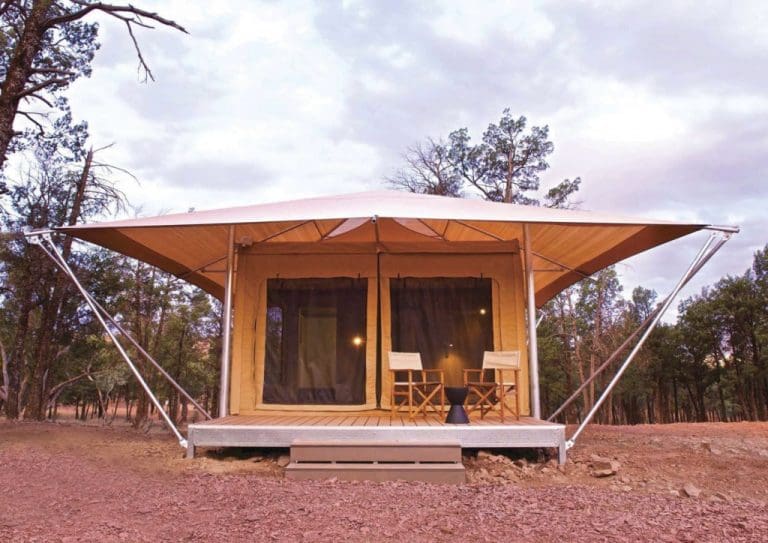 Stewart said he chose the design, marketed as eco tents, because they were modular, easy to assemble and cheaper to ship than other construction materials. But with the changing times came changes in design. These yurts are square. There's a double coated stainless steel framework with a built-in mounting for an electrical fan. When covered with canvas the yurts will have pre-fabricated windows.
Stewart said the frames are coated to prevent rust from the salt sea air. They're also bolted to square footed tent feet, to avoid disturbing the sand below. A very important feature, he said, because of ancient artifacts found beneath the sand in recent years. The framing also includes space for a small, outdoor patio.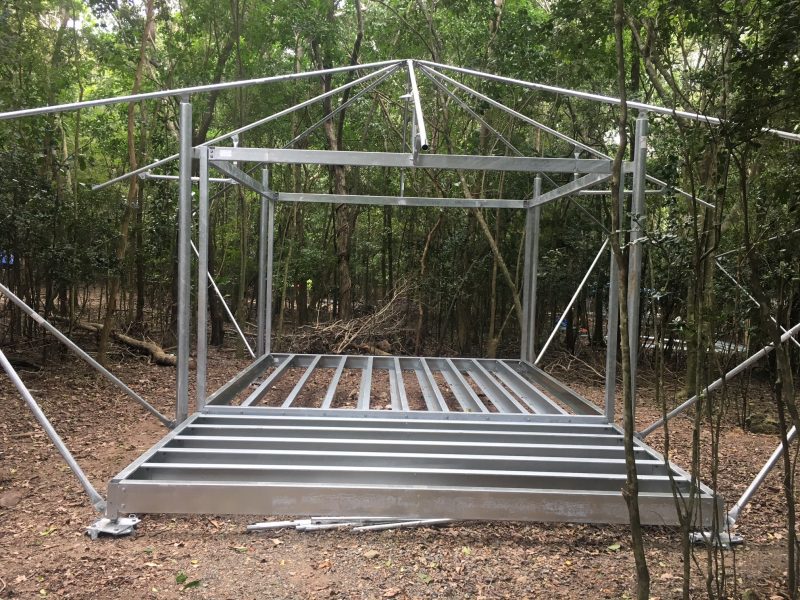 When the eco tent installation is completed by mid-February, Cinnamon Bay is expected to accommodate up to 450 guests a night.
The Redwood Parks chief executive officer said of the 15 or so parks he has done projects for, St. John was one of the most challenging. Most of the challenge lay in logistics, getting things into place, on time and without excess cost.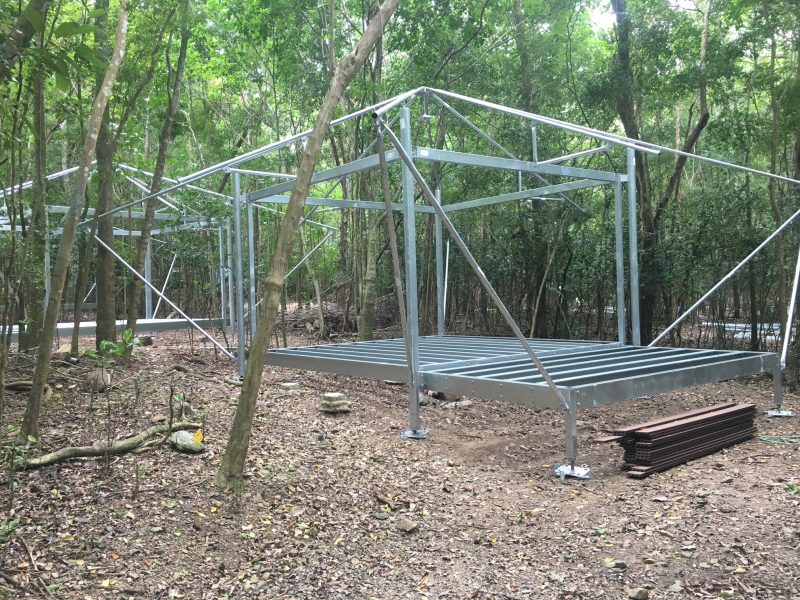 Upgrading on site tents at Cinnamon is just a part of the scope of improvements going on. According to Elba Richardson, concessions management specialist at the Virgin Islands National Park, improvements being made by Redwood Parks are the most extensive in 30 years.
"The previous concessioner operated on a 20 year contract. That was up in 1990. For 26 years they operated under letters of extension, which means they didn't have a lot of money to invest in maintenance," Richardson said.
But when Redwood Parks' new concession agreement took effect in July 2016, they got to work right away on deferred maintenance projects.
Among them, a major renovation of Tree Lizards Restaurant, where the decking is being replaced and a stonework bar with a granite top has become the centerpiece. Stewart said the water sports area is also being upgraded and a beach side food service will be put in place shortly.
Plans are also moving forward for improvements to the cottage area. Architectural drawings are being developed for review and approval, Stewart said. No work is expected to begin in that area of guest accommodations for several months.
"The park is very excited to see the investment they are making to visibly improve visitor facilities and services. We're looking forward to working with them closely to improve the visitor's experience there," Richardson said.