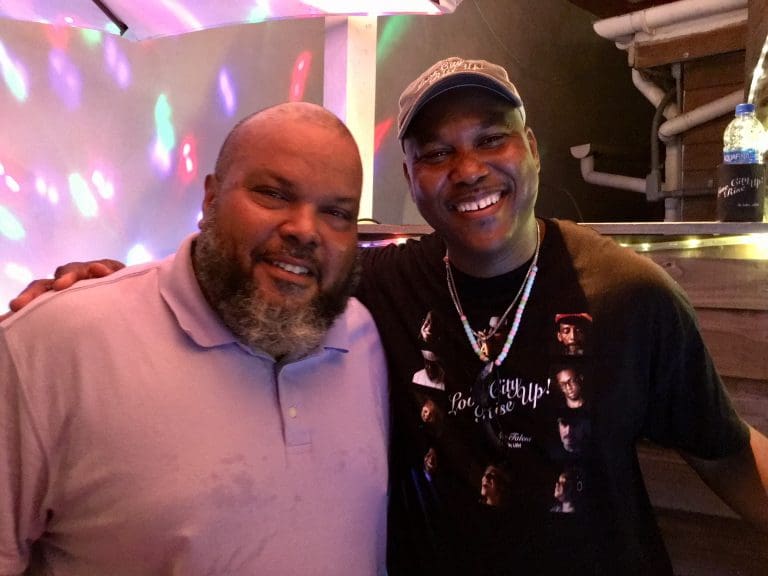 As the sun set Thursday, St. John residents packed High Tide, a bar in Wharfside Village to celebrate the release of the CD "Love City Rise Up!"
The song features four of St. John's top female vocalists and other musicians who were brought together to raise funds for St. John. More than $2,700 was raised at the event, according to Dean Doeling, who conceived of the project as he watched Hurricane Irma devastate the island from his home in Portland, Oregon.
The song's debut was timed to match the one-year anniversary of Hurricane Irma, and though the crowd seemed ready to toast the passing of a stressful year, others became tearful as they recounted their own experiences to fellow storm survivors standing next to them at the bar.
One woman, who lost everything when her rental unit was destroyed, reflected on the events of the year. In spite of the frustrations she continues to encounter, she said she was grateful for the blessings of the island.
[adrotate group="6"]
"The breeze will make you feel so full of life, and the sun, and the water; and the people who see you, who know you, who say 'Hi,'" she said.
Before screening a video of how the CD was made, Doeling and his fiancee, Carolyn Eaton, stood in front of the crowd and thanked them for their support.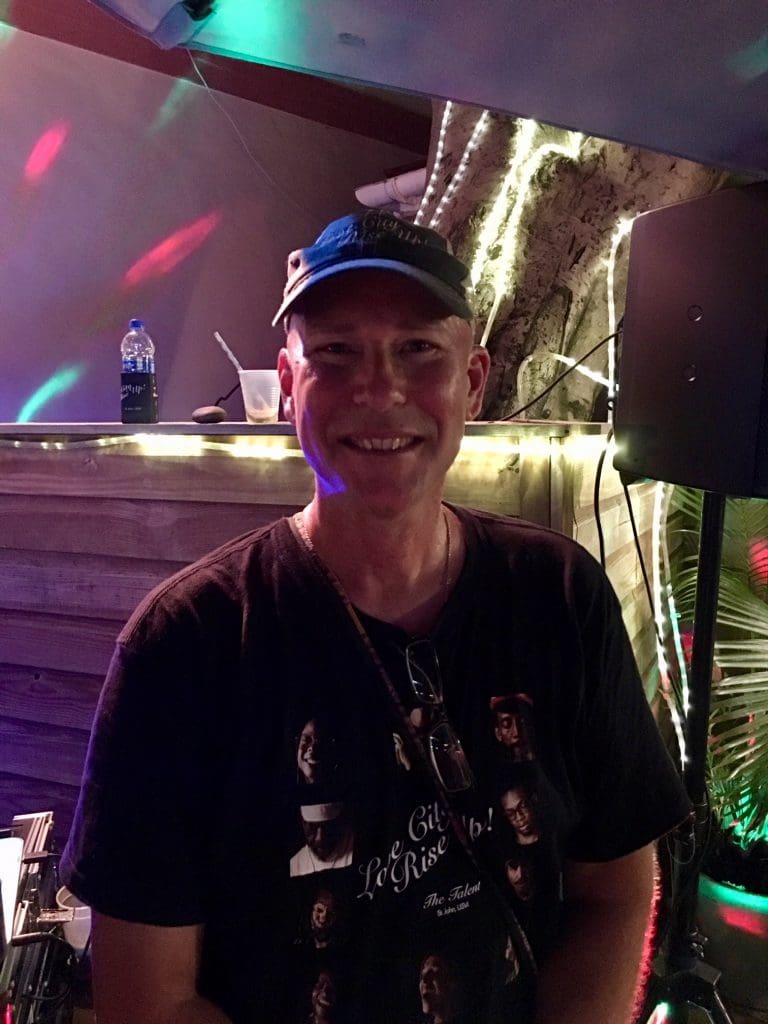 "We toast you for the love and compassion you have for each other and your resiliency in Irma and beyond." he said.
Co-host Ian Samuel said, "Once you get here, you have no other choice but to be involved. That's why it's called 'Love City,'" and DJ Adonis Morton turned up the volume for "Ain't No Stopping Us Now."
The idea of writing a song that could be used for raising funds for organizations dedicated to St. John's recovery came to Doeling following the storm. A frequent visitor to the island, he had sponsored Just Play, an annual play day for St. John youth, for eight years.
"Being a musician, the thought came to me that I could write a song as a tribute to the people for being so strong then and beyond," he said.
Doeling first laid down tracks using musicians from Portland, but he wanted to capture the voice of St. John, so he reached out to singer Shikima Jones.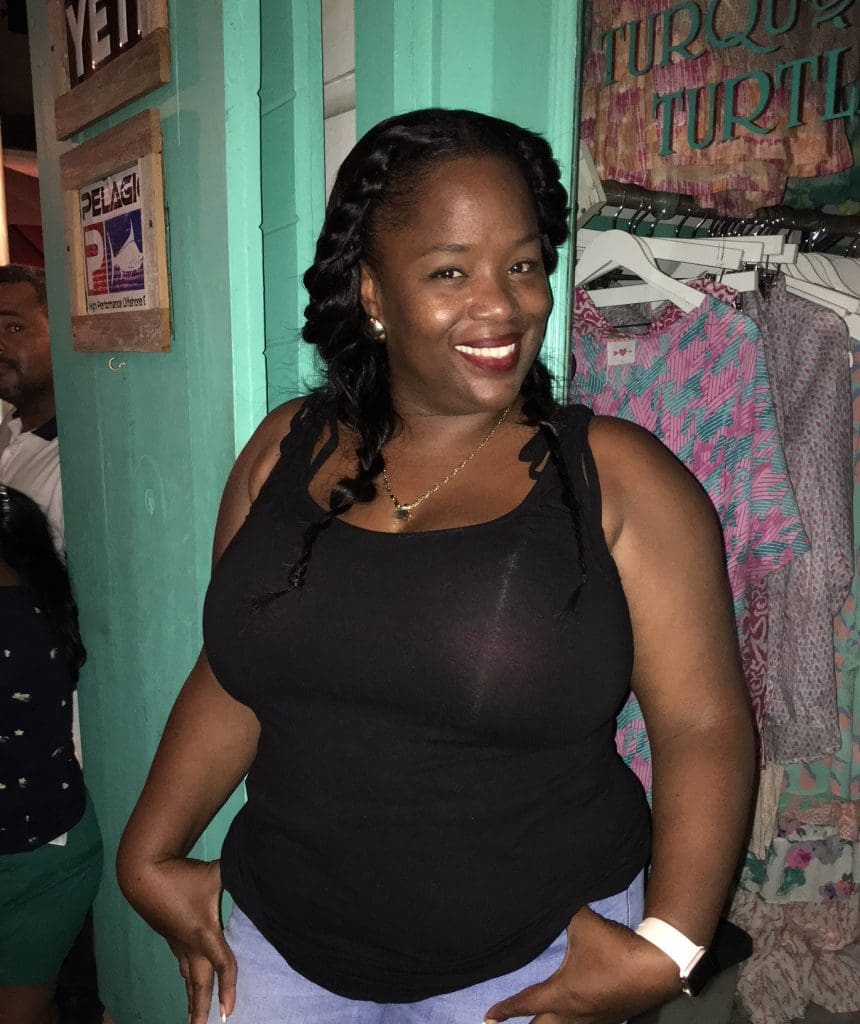 Jones said after she heard what he had in mind, she said, "Uh-uh. We need to do a 'We Are the World Kind of Thing.' We are Love City.'"
They brought in three other top female vocalists on St. John – Lauren Jones-Magnie, Evanna Chinnery, and Ms. Ingrid (Nappy Vibes.) Then they enlisted Mark Wallace on guitar, Broheem on sax, Ronnie Klingsberg on harmonica, Kenny Rawlins on congas, Ronnie Lee on steel pan, and Haile Israel on guitar.
For the chorus, Doeling recorded children from the All Island Children's Choir, and members of the Moravian Church Choir and community-based Recovery Choir.
CD's of "Love City Rise Up!" are on sale at St. John Spice, Connections, and the St. John Community Foundation office. They also can be purchased online from https://lovecityriseup.bigcartel.com/. All proceeds will be donated to the St. John Community Foundation for distribution.
Shared content for Virgin Islands Source and St. John Tradewinds.