Hurricane Irma was no picnic for people who were on St. John during the storm or its aftermath. It wasn't much fun either for the people who love the island and were following reports of the storm from afar.
"I was sitting at home, and these images came in one after the other of the damage, and it broke my heart," said Dean Doeling of Portland, Oregon.
Doeling, a frequent visitor the island who created Just Play, a day of sports and games for St. John youth, thought about what he could do to help.
"Being a musician, the thought came to me that I could write a song as a tribute to the people for being so strong then and beyond," said Doeling.
He plans to use all the proceeds from the song's sale to benefit non-profit organizations which have aided in St. John's recovery.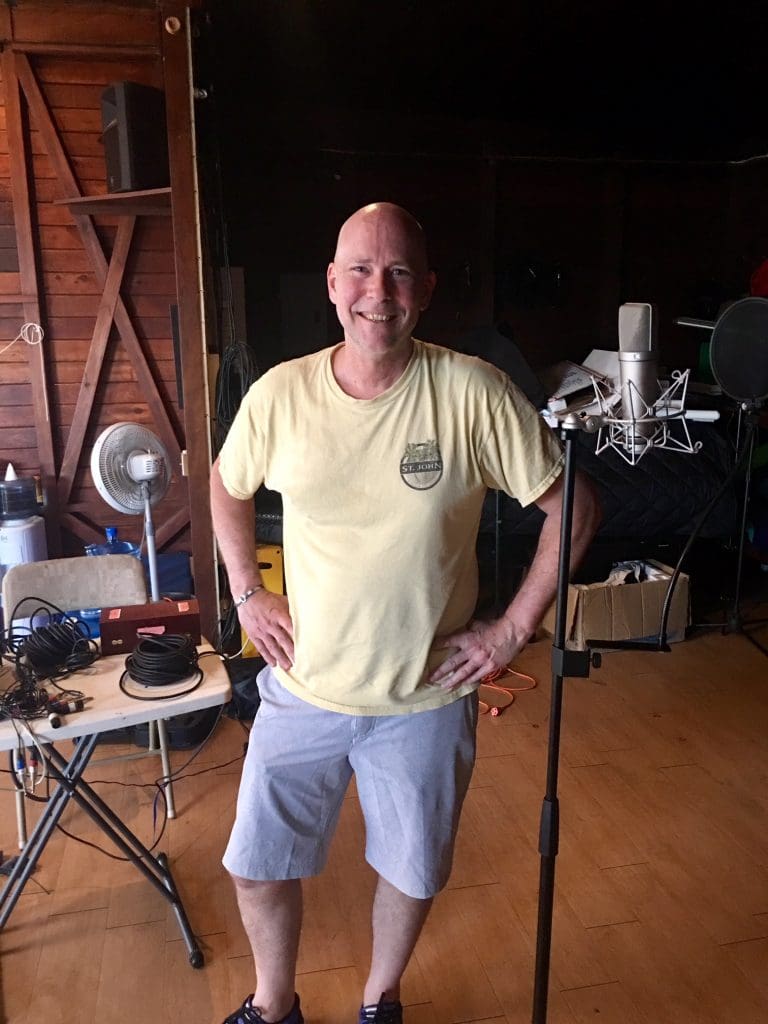 Doeling wrote a catchy tune, "Love City Rise Up!" and recorded a rough mix in Portland with fellow musicians. When he played it for St. John vocalist Shakima Jones, hoping she would sing the lead on the final version, she had an idea: "You really ought to have multiple people on this, a sort of 'We Are the World' vocal track," said Jones.
With that idea in mind, Doeling started contacting St. John musicians. In addition to Jones, he enlisted vocalists Mark Wallace, Lauren Jones-Magnie, Dakota Eileen, Neshell Lewis, Ms. Ingrid, Evanna Chinnery, Nathan Visel, and children and adults from choirs on St. John, including members of the Moravian Church Choir.
He also recruited Broheem on sax, Ronnie Klingsberg on harmonica, Kenny Rawlins on congas, Ronnie Lee on steel pan, and Haile Israel on guitar.
On May 9, Doeling arrived on St. John and began laying tracks at the St. John School of the Arts. He hung up gymnastic mats on the stage to contain the sound, passed out headsets to the musicians, and sat down at a fold-out table to fiddle with the sound levels on his computer.
"Because of the equipment and video work I do, I was able to bring down skeleton digital recording equipment, and when I get home, I'll put all the best tracks together," said Doeling. He'll have the final version mixed and produced professionally, and ready for distribution online and in stores before September 6, the anniversary of Hurricane Irma.
"We'll make it available for downloading on iTunes, Spotify, and CD Baby, and anybody can buy it off the website," Doeling said. He's also planning to produce a DVD featuring video of the storm and stories of recovery.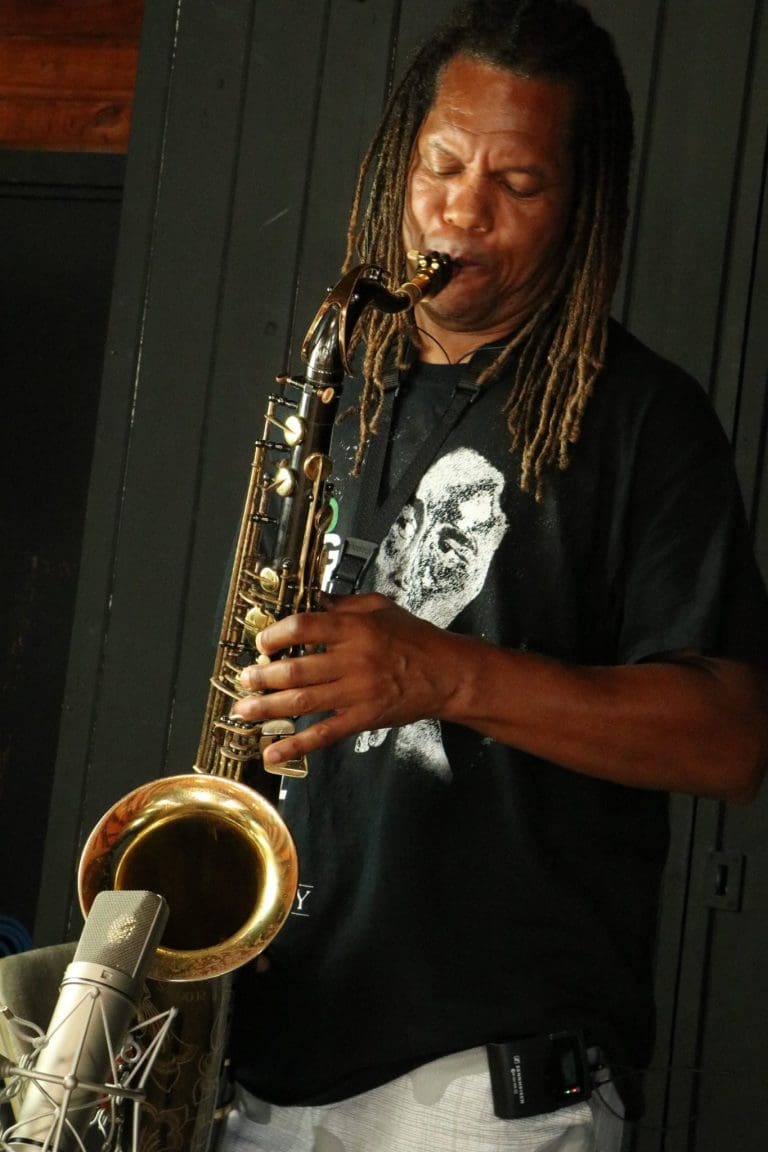 Doeling has funded the project himself and proudly reports that all musicians have donated their time and talent.
"I want this to be a win-win situation for everybody. I think tourists seeing the devastation of the hurricane will also be hearing the beauty of the singers and getting an idea of their strength. I hope it will inspire people."
Once Doeling finishes the recording, he plans to go back to Portland and return to St. John in October to produce Just Play, which has been held annually for eight years on Puerto Rico-Virgin Islands Friendship Day but was canceled last year because of Hurricane Irma. "I'll be here in time to wrap up the loose ends with Celia [Kalousek, executive director of the STJ Community Foundation.]"
"Everything for Just Play was purchased and shipped down here in 2017. We'll just do 2017 in 2018," he said. "I work at Nike; they have nothing to do with the event, but I do get good quality free extras, so kids do get a bag with things like tee-shirts, hats and sweatbands."
When the event was last held in 2016, it was attended by 150 youngsters and 75 community volunteers.
"Dean is a great guy," said Kristin Carmichael Bowers, who helped recruit the musicians for "Love City Rise Up" and then wrote arrangements for the bridge and chorus. "The kids that I'm working with are really excited. They've never done a recording gig before. It's always fun to do a community project when music is involved," she said.
Shared content for St. John Tradewinds and Virgin Islands Source.