Glamour and glitz, music and dancing, ball gowns and tiaras — Sunday night, June 19, will be a night for all to remember, especially for three young ladies vying for the title of St. John Festival Princess 2011.
The princess selection show, the first major event of "An Astronomical and Cultural Splendor in heaven for Festival 2011," will start at 7 p.m. on June 19 at Winston Wells ball field.
Three special young ladies will be taking the stage to strut their stuff in ball gowns, active wear and more as they go head to head for the St. John Festival Princess crown.
Contestant #1 – A'Jahni Jeffers
Contestant number one, eight-year-old A'Jahni Jeffers was inspired to run for princess by her mother Katikawa Jeffers, who was Miss St. John 2001-2002.
"I'm running because my Mom ran and I wanted to see how it feels," said Jeffers.
The third grader at Guy Benjamin School is not at all worried about taking the stage in front of hundreds of fans.
"I'm not nervous," she said. "I'm looking forward to getting the crown. I'm really excited."
While Jeffers is sure to be a picture of poise and elegance on June 19, when she grows up she aspires to get her hands dirty working with animals.
"I want to be a veterinarian," said Jeffers. "I love animals. Rabbits are my favorite animal."
Jeffers along with chaperone Michelle Freeman have been working hard to present great segments during the St. John Festival Princess Show.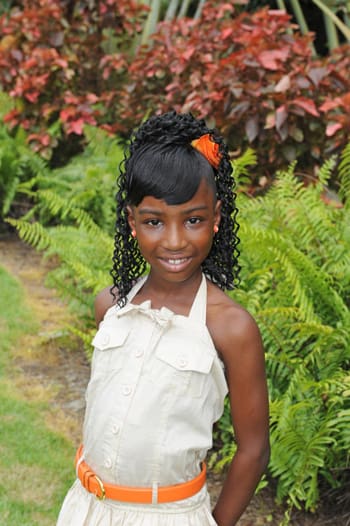 Contestant #2 – Ashyra Kelly
Contestant number two Ashyra Kelly was also inspired to vie for the crown by a family member.
Kelly's sister Danielle was crowned St. John Festival Princess 2009 and her now little sister hopes to walk in her footsteps.
Kelly is an eight-year-old third grader at JESS who can't wait to put on a ball gown and take the stage. Chaperone Milagro Migdalia has been working hard with Kelly to make sure she's ready for June 19 and has a shot of being the second in her family to wear the St. John Festival Princess crown.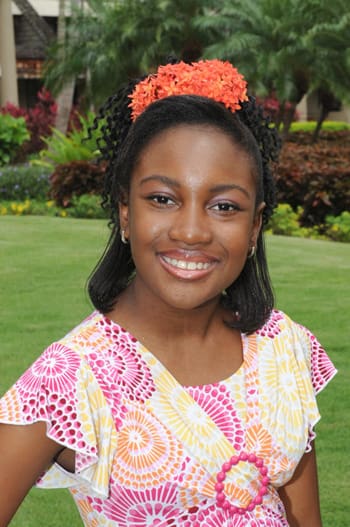 Contestant #3 – Raven Phillips-Love
Rounding out the competition is Contestant number three Raven Phillips-Love, a 12-year-old seventh grader at Julius E. Sprauve School. Phillips-Love has a background in dance and can't wait to show off her moves on the stage.
"I decided to run because I thought it would be a great and fun experience," she said. "I love to dance and my favorite dance is the Waltz."
It's not all dancing classes for Phillips-Love, who is a serious student with an eye towards a career in science.
"Science is my favorite subject in school," said Phillips-Love. "I want to be a forensic scientist when I grow up."
Phillips-Love's chaperon is her mother Pam Love, who has been putting her through the paces as the two prepare to wow the crowd during the selection show.
"It's a lot of work and practice," said Phillips-Love. "There is a lot to remember, but the dancing is really fun."
While everyone knows the selection show is always a night full of great music, dance and impressive young ladies, this year the crowd is in for a special treat.
Jordan Beason and Iesha Dawson are choreographing the show for the first time and the two promise the St. John Festival Princess 2011 selection show will be one for the ages.
"Expect some surprises," said Dawson.
Adult tickets are $12 or $15 at the door and tickets for children under 12 are $8. Tickets are available on St. John at Chelsea Drug Store and W&W Fast Food.