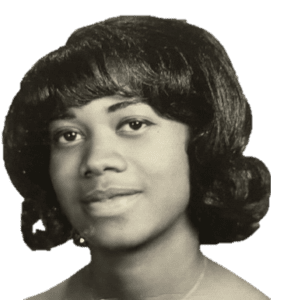 Mabel Eleanor Cornelius-Motta died on April 7.
She was preceded in death by husband: Andre Motta; Mother Maria Aaron Cornelius; father: Victor Cornelius Sr.; sister: Louise Cornelius; brothers: Victor Cornelius Jr. and Eldridge Cornelius.
She is survived by her son: Michael Hendrickson; granddaughter, Quenisha Hendrickson; great grandson, King Amir Hendrickson; sisters: Margaret Cornelius Foster, Leola Cornelius and Rita Cornelius Sebastien; brother, James Cornelius; a special thank you to St. Patrick's Catholic Church, Continuum Care, Corleen Petersen, Bernadette Williams Parish, Winston Hendrickson and Natalie O'Bryan; her long-lasting friendships: Amelia "Amy" Joseph and Maria "Joy" Thomas Lewis; as well as other relatives and friends too numerous to mention.
In lieu of flowers, a donation can be made to St. Patrick's Catholic School.
Tributes will begin at 10 a.m. followed by a funeral service at 10:30 a.m., Friday, May 6, at St. Patrick's Catholic Church. Interment will be at Kingshill (Veterans Section) Cemetery.