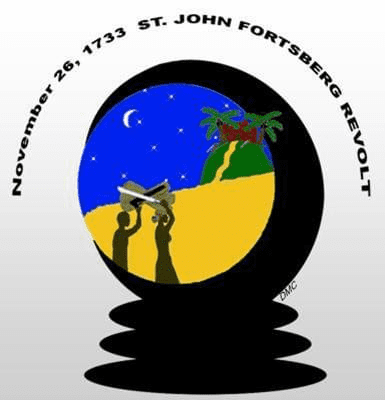 St. Johnians, Virgin Islanders and everyone interested in the history of enslaved Africans' struggle for freedom can commemorate and learn more about the 1733 slave revolt on St. John online this Friday evening through Zoom or on Facebook.
Two hundred and eighty-seven years have passed since the Nov. 23, 1733 rebellion by St. John slaves that helped set the stage for emancipation 115 years later.
It started at Fortsberg, located on a hill outside Coral Bay, when slaves carrying wood concealed cane knives in their bundles.
Six months later France sent troops from Martinique to help quell the revolt. Some historians have called it the first major slave revolt in the Western Hemisphere.
"It was successful to the point where it held the island for six months. The results made conditions better for slaves in the Danish West Indies and all slaves in the Caribbean," St. John historian Chuck Pishko told the Source in 2010.
A drought and two hurricanes set the stage for the rebellion, Pishko said. "People couldn't grow food that season, and a lot of the slaves were starving to death," he said.
Additionally, a slave ship filled with warriors arrived from Africa. Usually, the ships carried slaves with farming skills rather than those with fighting prowess. Pishko said that those warrior slaves had a higher status than the Danish and Dutch farmers who settled on St. John.
"They were nobody to mess with," he said of the slaves.
Compounding the situation, Denmark had only eight or nine soldiers stationed at Fortsberg. They were at a disadvantage when it came time to fend off the attack by slaves because the slaves had jungle-fighting skills.
The event is remembered every year on the day after Thanksgiving when historian Gilbert Sprauve and UVI professor Gene Emanuel lead a trek up to Fortsberg. Pishko said at the time of the rebellion, the fort was constructed of the earth rather than the stone that remains.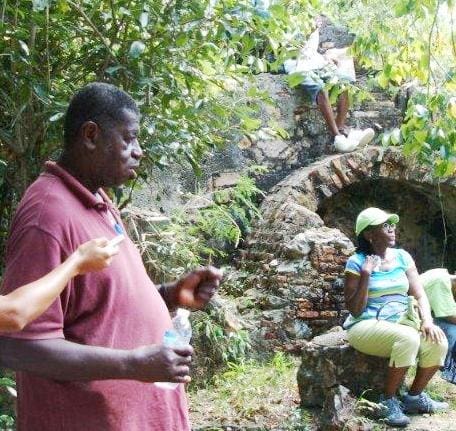 The 1733 events were recounted in the fictionalized 1975 book "The Night of the Silent Drums" by John Anderson.
People can join in the discussion on Zoom here:
Meeting ID: 460 165 8228
Passcode: 6evLjV
Interested persons can join the Facebook group for event updates or just join the Zoom meeting on Friday, Nov. 27, starting at 6 p.m.