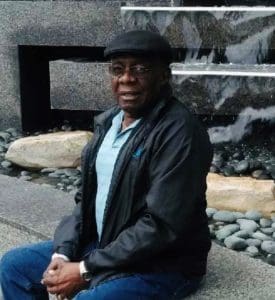 We celebrate the great and talented life of Malcolm Axel Evans whose earthly life began on July 8, 1941, and came to a peaceful end on Jan. 29, 2021. He was a dear husband, brother, father and friend! Providencia M. Evans, his beloved wife, was, as always, by his side. Malcolm worked at HESS for 24 years, but, his true calling in life was singing. His song is over but his melody lives on!
He is survived by his brother, Gerald Evans; sister-in-law, Asta Evans; sister, Severina Evans-Plaskett; daughters: Elise Evans and Kim Evans; wife, Provi Evans; her children: Lissette Christopher, Richard Ortiz and Lynette Marbley; as well as other relatives and friends too numerous to mention.
A tribute will take place at 9:30 a.m. followed by a memorial service at 10:30 a.m., Wednesday, Feb. 24, at Holy Cross Catholic Church. Interment will be at Christiansted Cemetery.