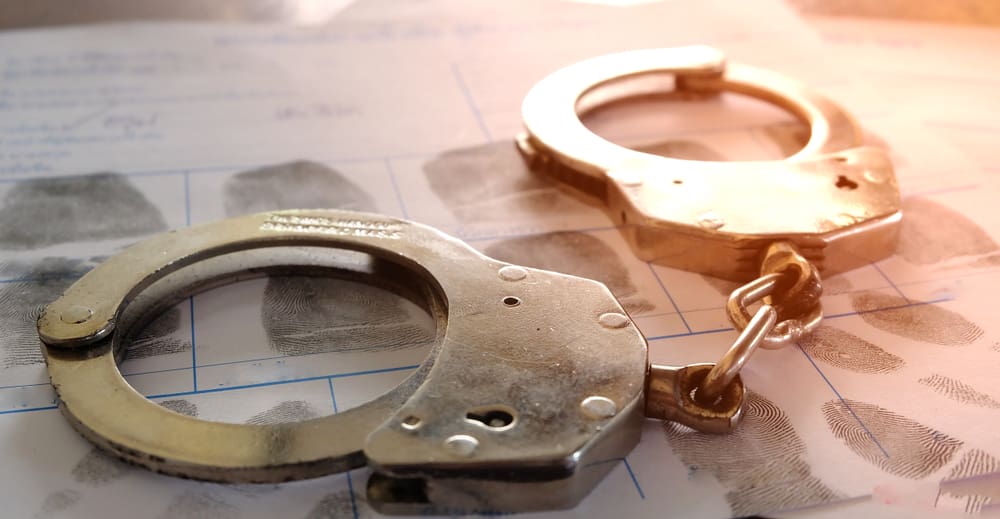 A St. Croix woman woke in her bed early Monday to find a man attempting to sexually assault her, police said Tuesday. The victim, who was not identified by police, grabbed a knife and successfully defended herself before calling police to say the attacker was Osei Edwards — a man officials said had been failed by the justice system for years.
The Virgin Islands Police Department was well acquainted with Edwards. He'd allegedly terrorized his own mother for years.
Police quickly found Edwards and placed him under arrest for first-degree burglary, unlawful sexual contact, unlawful entry, simple assault and battery, and destruction to property.
Officers said Edwards, 23, admitted: "he went to the victim's residence to retrieve something."
It's a common occurrence for the troubled Estate Concordia man over the past four years.
In March 2019, Edwards allegedly broke into his mother's house. He was charged with burglary, larceny, and assault and battery. The charges were dismissed without prejudice, meaning the judge would allow them to be refiled if needed.
Less than a year later, in February 2020, Edwards was facing another burglary and destruction of property charge. This time his attorney, Chief Territorial Public Defender Samuel Joseph, told the court Edward planned to plead insanity.
"Defendant Osei Edwards intends to assert a defense of insanity at the time of the alleged offense; and also intends to introduce expert evidence relating to a mental disease or defect or any other mental condition of the Defendant bearing on the issue of guilt," Joseph wrote in court filings.
But in April 2020, Edward was again charged with assault and battery and disturbing the peace. Edwards was ordered to stay away from the victim, a woman about his age. The charges were dropped without prejudice, however, after Superior Court Magistrate Judge Ernest Morris ruled Assistant Attorney General Mackiesh Taylor had unnecessarily delayed prosecution, according to court documents.
"This Court finds the delay in the above captioned matter to be unnecessary unreasonable, and against the interests of justice," Morris wrote.
In May 2022, the situation turned more serious.
Knowing her son had recently been released from jail for assaulting her, Edwards' mother securely locked her doors before going to bed. She woke to find loud music blaring from her television. Outside on the porch was Osei Edwards holding her remote control. He'd picked a door lock and taken soap, deodorant, and mouthwash, police said.
Police met Edwards at the fence line and asked for the remote control. He came out of the bushes holding a machete. He turned over the remote control and acknowledged taking the toiletries. But he refused to drop the machete, police said.
He ran off several times and at some point was tased by police, according to court records. He was treated for minor injuries and charged with domestic violence-related burglary, petit larceny, carrying a dangerous weapon, brandishing a deadly weapon, and disobeying orders of a policeman.
A month later, the charges were dropped without prejudice. Assistant Attorney General Jasmine A Griffin had filed paperwork that would have involuntarily committed Edwards for psychiatric treatment — but she'd filed them with the wrong office, according to court records.
Griffin initially told Judge Morris the filing was still valid but the judge soon reviewed the law and saw otherwise.
"The court accepted that representation by attorney Griffin during the hearing, but now notes that said representation was a blatant misrepresentation," Morris wrote.
In dropping the charges, Morris acknowledged the system failing Edwards.
"The Court expressed its discontent that the matter had been prolonged unnecessarily with the People again failing to take appropriate steps to get the Defendant the help that he needs," court filings read.
June 17, 2022, Morris admonished Edwards to stay away from his mother and grandmother and recommended seeking help. He was set free.
Tuesday, Edwards was in the John Bell Correctional Facility awaiting a Wednesday advice of rights hearing in Superior Court.