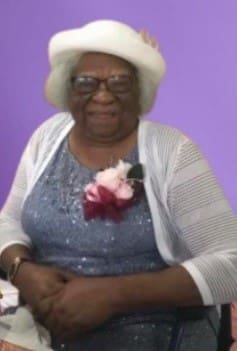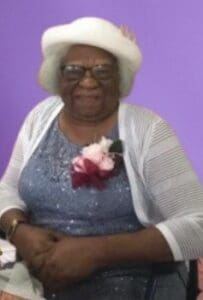 Mary Elizbeth Marcel Lloyd, also known as "Lucyanne," of Estate Mt. Pleasant died on April 28. She was 89 years old.
She was preceded in death by her husband, Joseph Derrick Lloyd; mother, Fizilma Fanfan Marcel; father: Dorveis Marcel; and grandson, Burton Joseph.
She is survived by her daughters: Lydia "Janie" Marcel, Linda Lloyd, Lynette Lloyd Freeman, Maureen Lloyd Rigaudon and Martha Lloyd; and sons: Dunstan "Kelton" Marcelle, James "Hamlet" Marcel, Stephen "General" Marcel, Bruno Lloyd, and Joseph Derick Lloyd Jr.
She is also survived by grandchildren: Marcellus Marcel, Cleon Marcel, Sabrina Browne, Ibo Marcelle, Curtis Marcelle, Zakiya Marcel, Zalika Joseph, Petra Daniel, Xavier Williams, Aisha Jones, Derrick Black, Shadavia Marcel, Zaymon Marcel, Shakala Marcel, Media Marcel, Meria Marcel-Lewis, Shelsa Marcel, Julisa Marcel-Clarke, Flora Charlemagne-Young, Lynae Dowdell, JasminMarie Dowdel-Todd, Julissa Mona Hicks, Jerry Hicks Jr., Lynelle Freman, Lawrence Freeman, Lincoln Freeman, Leo Freeman, Jeremiah Lloyd, Naomi Lloyd, Hadassah Lloyd, Jordan Derrick Halliday, Ryan A. Rigaudon, Rebecca Rigaudon, Rheanna Rigaudon, Myah George and Ryan George.
Other survivors include great-grandchildren too numerous to mention; daughters-in-law: Shirley Marcel, Judy Marcel and Verdline Lloyd; sons-in-law: Joseph "Joe" Dowdell, Lovelle Freeman and Ronald "Ron" Rigaudon; as well as other relatives and friends too numerous to mention.
The funeral service will be held on Saturday, May 27, at Church of God Holiness in Estate Peter's Rest. The viewing will be at 9 a.m. with service beginning at 10 a.m. Interment will follow at Kingshill Cemetery.