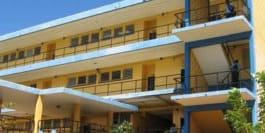 Charlotte Amalie High School will hold a meeting for incoming 9th graders at 5:25 p.m., Wednesday, June 1, in the Ruth E. Thomas Auditorium.
Parents are required to accompany students to the meeting. Discussion topics will include Summer Bridge, school expectations, and class scheduling and testing, among other topics.
For more information, contact Assistant Principal Sharon Richardson at sharon.richardson@vide.vi or Melrona George at melrona.george@vide.vi.