Hermon carving a Lignum vitae necklace. Photos by Tony Scimeca and courtesy of St. John Magazine
Hermon Smith died on February 11, 2012 at the age of 65 in St. John. He was a well known wood sculptor and well loved member of the St. John community.
Herman is survived by his daughter, Nefertiti Smith; brothers, Norman Smith and Carl Smith; sisters, Dr. Yvonne Gordon Henry, Kathleen Tyrell, Idahlia Smith Seeward, Edith Mae Smith and Rose Marie Smith; and many other relatives and friends.
A memorial service potluck and celebration of Herman's life will be on Sunday, February 19, at Hawksnest Beach beginning at 10 a.m. Friends are asked to bring a dish to share along with their favorite stories about Herman.
Funeral Arrangements are by Davis Funeral Home.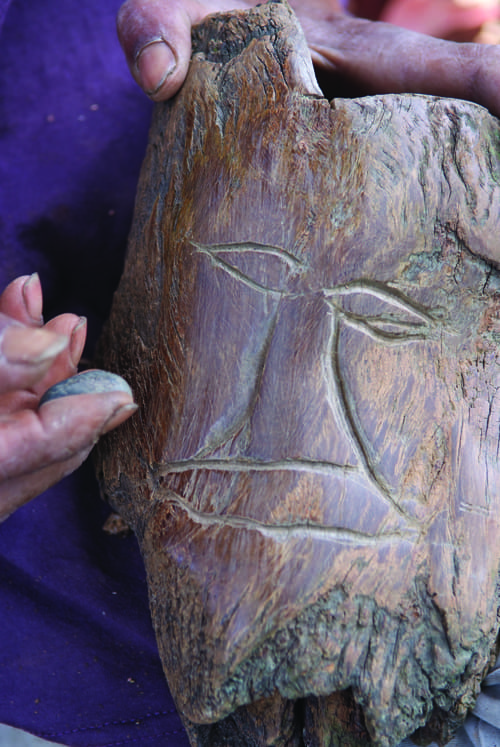 Herman sands one of his wood sculptures with a stone.