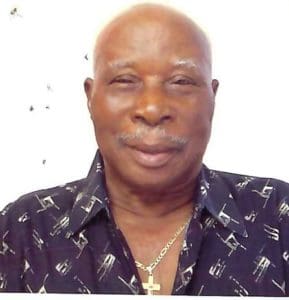 Michael Charles died on April 6 at the age of 89.
He is survived by his son, Johnson Charles; sister, Geranise Francois; nephews: Joseph Frederick, Leonards Charles, Hyacinth Charles and Cornelius Charles; nieces: Magadalene Charles, Scholastics Charles, Catherine Charles, Veronica Gustave, Monica Hunter, Claudia Remy, Barbra Charles and Julie Charles; many grandnieces and grandnephews too numerous to mention; and special friends: Flora Fredrick and family, Bernice and Carmen.
The viewing will be held from 4-5 p.m., Friday, May 7, at Turnbull's Funeral Home. The service will be at 9:30 a.m. on Monday, May 10, at Saints Peter and Paul Cathedral.