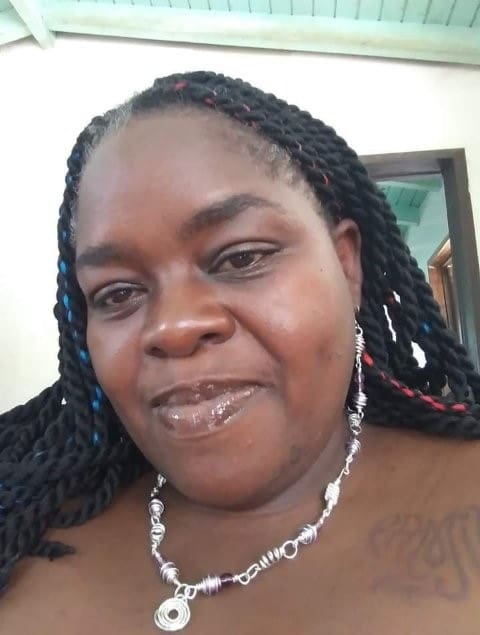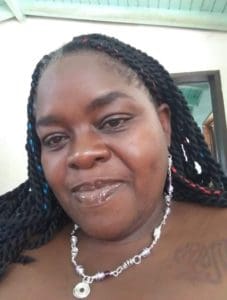 Michelle Monic Henry Barnes, also known as "Fittiema," of Estate La Vallee Village died on Nov. 3. She was 50 years old.
She is survived by her husband, David Barnes; mother, Augustina Henry; father, Elias Henry; sons: Daniel Liburd, Derick Liburd, Jahshawn Barnes and Jahthwan Barnes; grandchildren: Le'Nijah Liburd, Rae'quan Liburd, Dae'Jai Liburd, Rae'DeJah Liburd, Jah'Nyah Michelle Barnes, Jah'Keyah Monique Barnes, Elijah Barnes, Solomon Barnes and Ayinde Barnes; and sister, Elizabeth Martinez.
She is also survived by her niece, Ida Martinez; nephew, Luis Martinez; aunts: Clothilda Cornelius, Esmeralda Cornelius, Bernice Cornelius, Auganara Sobratae, Lolita Sanders and Ana Cornelius; uncles: Dennis Cornelius, Warren Cornelius, Oliver Cornelius, Robert Joseph and Richard Cornelius; daughters-in-law: Aubrey Bogel and Isabelle Curran; brother-in-law, Luis Martinez; and godmother, Alicia Hewitt.
Other survivors include godchildren: Teanna Browne, Marvin Roberts and Jordan Rawlins; special friends: Fausta Giorgi, Miss Sylvie and Kathryn Duncan; cousins and other relatives: Adrian Samuel, Cymandye, Phillips, Jochebed Harris, Sumiko Smith, Desiree Charles, Tyra Boatswain, Christine Smith, Robbie Phillips, Michael Roberts, Eugene Roberts, Lester Roberts and the North Star Family; as well as other relatives and friends too numerous to mention.
The funeral service will be held at 11 a.m., Wednesday, Dec. 1, at Christus Victor Lutheran Church in Estate LaVallee. Interment will follow at Kingshill Cemetery.